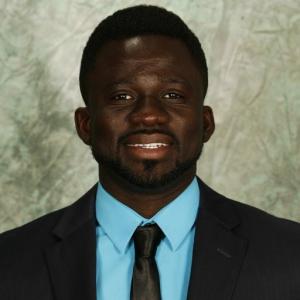 Follow
Hey, I'm Bernard!
Stamford, Connecticut
I am Bernard Abagali, I am the executive producer of the show 'The Rebellious Rise'. Originally from Ghana, West Africa. I just finished my second year as Video Coordinator for Wagner College's Athletic Department. I was the Producer of all live events for the athletic department and also I had the opportunity to serve as the producer for a bi-weekly football Coaches' Show, in which we would interview the Seahawks' head coach and several players while highlighting the previous games and scouted the upcoming matches.
I saved as video Coordinator / Production intern for Richmond University Medical center Palliative Care in Staten Island. during this time I served as the liaison between the hospital administration and video staff. I managed and organized all schedules, including coordinating video shoots, as well as acted as a second shooter.
I hold a BA in Media and Society from Hobart College. I am also graduating in may with my MBA in Media Management at Wagner College in Staten Island, NY.
While an undergrad, I studied in Rome, Italy, where I helped produce commercials for restaurants throughout the city. I have also created a short documentary "Understanding" about Tiara Trymore Gendi, a young transgendered woman from Harare, Zimbabwe. I am also working on another short documentary about a transgendered woman who lives in NY.
My Projects
Projects I'm Supporting