In 2006, the Chicago City Council officially declared Roberts Temple Church of God in Christ, also known as 40th, a Chicago Landmark. The church, located at 4021 South State Street, was honored because of its role in the historic four - day funeral for the slain 14 - year - old Emmett Till. Till's funeral attracted international press attention and ignited the civil rights movement. While the story of Till's funeral is an important part of the Church's history, Roberts Temple was one of Chicago's first "mega-churches", established in 1916. It was the home church for many well - known Gospel firsts such as Arizona Dranes and Sister Rosetta Tharpe - now recognized as the Godmother of Rock n' Roll. It was one of the first Black churches in Chicago with a live radio broadcast produced by another Roberts Temple family member and the first black US radio DJ Jack L. Cooper. Its founder Bishop William Roberts's family gave hope to thousands of Blacks during the Great Migration.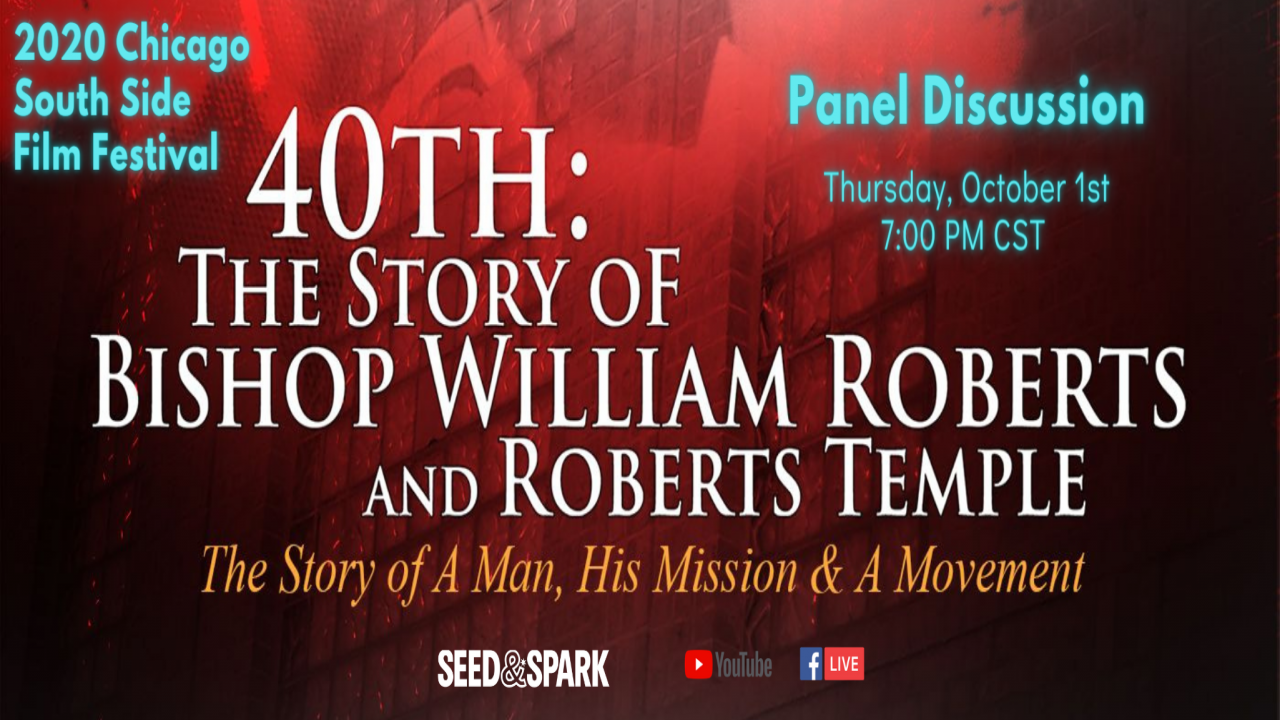 Also screening
Unlearning Sex
Available: Saturday, September 26th – 7am - 7pm CST (NO LONGER AVAILABLE)
A documentary that offers a front row seat to a survivor's six-month journey through sexual trauma therapy & healing, and reclaiming her body.

THIS FILM'S AVAILABILITY WINDOW HAS PASSED AND IS NO LONGER VIEWABLE. PLEASE CHECK OUT OUR OTHER TITLES.
A documentary about the Chiu family's surprising journey through Mississippi in search of lost family history. They meet a diverse group of residents and historians who shed light on the complex history of the early Chinese in the segregated South.

This film will only be available to view between 7 AM and 7 PM CST on Sunday, September 27th.
Carrying and contending with traditions, finding faith and defining identity, life-changing events and putting the pieces back together after... this diverse collection of short films explores many of life's precious moments and greatest challenges.

THIS PROGRAM'S AVAILABILITY WINDOW HAS PASSED AND IS NO LONGER VIEWABLE. PLEASE CHECK OUT OUR OTHER TITLES.
Terms
>
Basic Info
Before we get started, please confirm the following:
By starting a project you agree to Seed&Spark's Site Guidelines.
Saved to Watchlist
Way to go, you just added something to your watchlist for the first time! You can find and view your watchlist at anytime from your profile.