presented by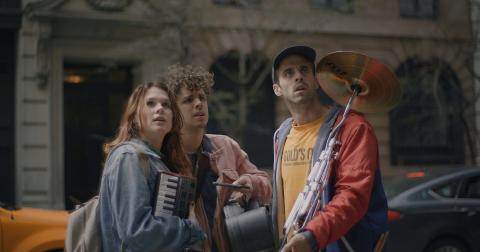 Tired Eyes
A trio of musicians must schlepp their gear from a cramped practice space in Bushwick to a small show in the middle of Manhattan.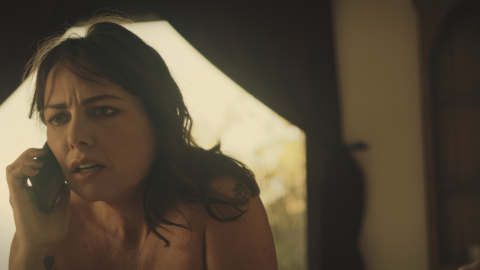 Wichita
Sara is in bed with her lover when her husband calls. When he asks for something in his sock drawer, she runs home, stalling for time, asking endless questions about Wichita, Kansas.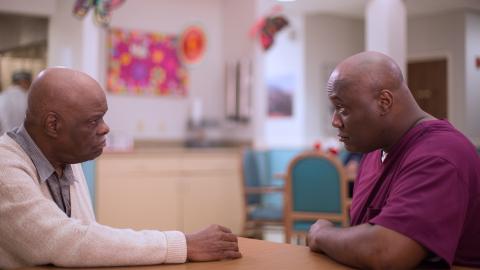 Hangry
A hungry Reverend tries to right a lunchtime wrong.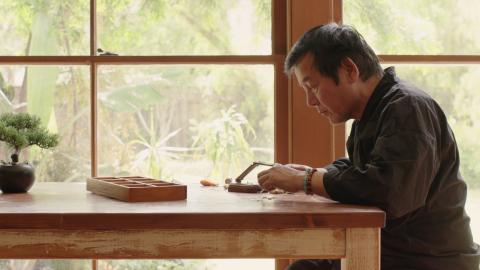 The Watchmaker
The Watchmaker profiles Japanese watchmaker Takumi Oshiro as he nears completion of his greatest masterpiece.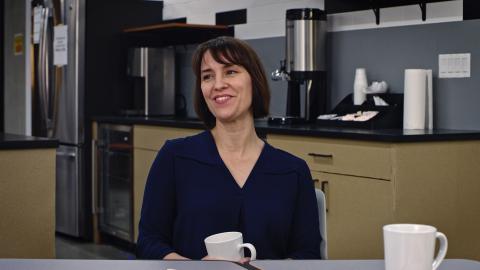 Traveling
A short comedy about time travel.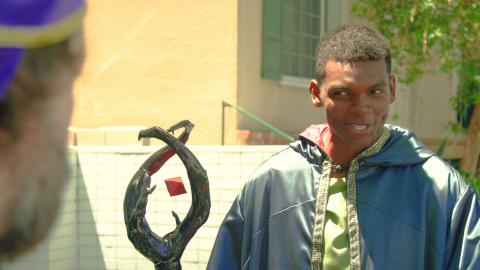 Two Wizards, One Staff
Two wizards, a young African-American apprentice and an older white Ku Klux Klan grand wizard, bump into each other while walking their dogs.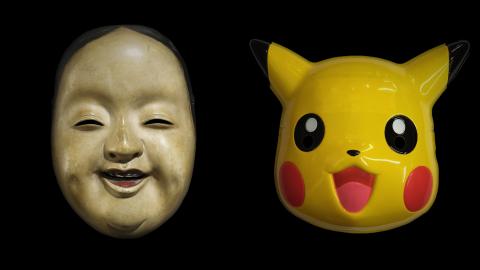 Beyond Noh
"Beyond Noh" rhythmically animates 3,475 individual masks from all over the world, beginning with the distinctive masks of the Japanese Noh theater and continuing on a cultural journey through ritual, performance, utility, and politics.
Also screening
One of the few good things to come out of 2020 is that the Black Lives Matter movement has reached majority support in the United States. These shorts cover the breadth of what the movement is about, from the final words of those lost, to the protests in the streets, to where people stand (or don't) on the National Anthem.
This collection of exciting short films is bookended by two fun and lively action films in the spirit of Edgar Wright & Luc Besson. At the center is a thrilling and tense film about a hunted woman.
In this collection of short films, Nazis get what they deserve.
Terms
>
Basic Info
Before we get started, please confirm the following:
By starting a project you agree to Seed&Spark's Site Guidelines.
Saved to Watchlist
Way to go, you just added something to your watchlist for the first time! You can find and view your watchlist at anytime from your profile.