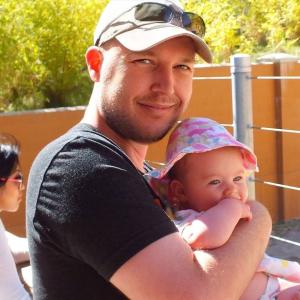 Follow
Hey, I'm Paul!
Seal Beach, California
Paul James is a screenwriter, filmmaker and creative producer. Originally from England, he moved to the United States over 20 years ago and resides in Orange County, California. He has written and sold screenplays and scripts, while also producing short films, interviews and a variety of other creative content. He is currently documenting his creative journey as he continues to explore the wonderful world of film making. This includes the development of professional and personal creative projects.
As a former executive VP in design, he has traveled the world while supporting his family, but was finally able to resign and focus on his passions for writing and film last year. He sold a screenplay to a major Hollywood studio before moving out to California in 2010.
Paul is a loving father of 2 young daughters and a proven supporter of women in the film industry, which is clearly evident in his latest production - 'From Under The Bridge'.
​Paul hopes by sharing his experience as a writer and creative producer, and by documenting his journey as a filmmaker, he will help, inspire and entertain others, while establishing a history of his own personal explorations.
"Keep Calm & Create On!"
My Projects