powered by Seed&Spark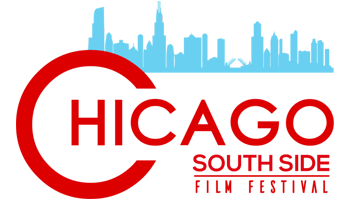 The Chicago South Side Film Festival
September 25 - October 4, 2020
Chicago, IL
Join us online to celebrate the South Side on film with a diverse selection of short films, animation, documetaries, and music videos.

(Please note: Films are only available for specified times for this festival. Please make careful note of the times before purchasing tickets or passes.)
Festival Program
Coming of Age & Legacy
Carrying and contending with traditions, finding faith and defining identity, life-changing events and putting the pieces back together after... this diverse collection of short films explores many of life's precious moments and greatest challenges.

THIS PROGRAM'S AVAILABILITY WINDOW HAS PASSED AND IS NO LONGER VIEWABLE. PLEASE CHECK OUT OUR OTHER TITLES.
South Side & Beyond
Piercing the veil to bargain with the divine, turning the digital into the physical, a classic tale of betrayal in noir, warring supernatural factions, and futuristic double lives are just a taste of the creative twists on reality South Side filmmakers bring to life in this collection of short films.

This short film program will only be available to view between 7 AM and 7 PM CST on Saturday, October 3rd.
Terms
>
Basic Info
Before we get started, please confirm the following:
By starting a project you agree to Seed&Spark's Site Guidelines.
Saved to Watchlist
Way to go, you just added something to your watchlist for the first time! You can find and view your watchlist at anytime from your profile.