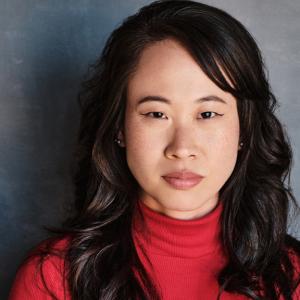 Follow
Hey, I'm Julia!
Portland, Oregon
I am an actor/writer/producer based in Portland, OR and Los Angeles. In addition to anything that makes me laugh and/or cry, I greatly enjoy board and video games, escape rooms, the Renaissance Pleasure Faire, international travel, 24-hour diners, wushu, gymnastics, taking naps, and crossing things off my To Do List. I am also the proud mother of a superhero.
My current passion project is the animated short film, DRAGONFLY, which is about the Tokyo Firebombing of March 9-10, 1945 and is inspired by the little known lives of my maternal grandparents. I crowdfunded for the film right here in October 2020 and it is currently in animation production. We're aiming for the 2023 festival circuit. Follow the project at www.dragonflyshortfilm.com.
I previously managed the crowdfunding campaign for the digital series PURE in 2018, which is currently in post-production. PURE is a sci-fi/adventure set in the distant future where genetic modification has divided society. The Seed & Spark campaign page is still available to view at www.journeytotheannex.com.
My other writing and producing credits include the improvised feature film "JesusCat (or How I Accidentally Joined a Cult)," which was awarded Best Comedy Feature at the Asians on Film Festival in 2014; the short film "Sin & Lyle," which earned a Best Female Filmmaker nomination at the Action On Film Festival in 2007; the play "Twenty-Two", which premiered at the Knightsbridge Theatre in Los Angeles in 2010; and the fiction podcast, "American Comedy Horror Story" which was released in 2018 and is available for free wherever you listen to podcasts. In addition, my book "Memoirs of a Wannabe Sex Addict", published by Fanny Press, garnered impressive reviews and is available online and in select bookstores.
Primarily an actor, career highlights include TV appearances on "Scandal," "SEAL Team," and Lewis Black's "The Root of All Evil"; the feature film "Judas Kiss," the title role in East West Players' production of "Masha No Home"; the world premiere of the play "Without Annette"; series regular roles on the web series "Star Trek: Odyssey" and "Galactic Galaxy"; the audio drama "The Bright Sessions"; as well as stunt work in "Charlie's Angels: Full Throttle."
You can learn more about my projects at www.juliamorizawa.com, and find me on twitter and instagram @juliamorizawa!
My Projects
Projects I'm Supporting