Production
REBEL GIRL
January 17, 2017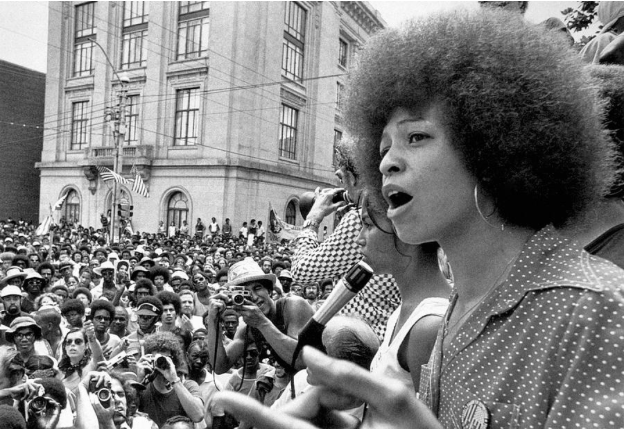 I have a bone to pick with the word REBEL. Being from the South, it's more often than not associated with the rebel flag and a non-inclusive conservative mindset. That's the last connotation I'd ever want to be associated with. The South is so much more than that, but it's also an element of our society that can't be ignored.
The main characters in Electric Bleau, Bleau and Bonnie Benoit, are what a rebel is truly supposed to be - a person who rises in opposition or armed resistance against an established government or ruler. Rebels are not bigots. They are not racist. They are not women-haters. In fact, some of the best rebels of all time are women fighting for equal rights.
Bleau and Bonnie are battling the stereotypes against women and people of color both in the South and in the entertainment industry at large by creating music and performances that speak to the masses. If they could do it in 1982, we can do it in 2017.
Never before have we needed the rebel girl as much as now. What do you stand for? How can you make a statement in opposition of those in power? Now's the time to consider these critical questions, and take action. Pay attention to what's happening in Washington. March. Protest. Have a voice.
One of my actionable items is to create Electric Bleau. I hope it sends a message to minority oppressors, but most importantly, I hope it creatively unifies those of us in compromised situations for the next four years.
Need some inspiration for your own activism? Check out these rebel girls making things happen from the past, present and future:
Time's Photo Essay 17 of History's Most Rebellious Women
Harper Bazaar's 25 Inspiring Women Who Changes the Face of Feminism
Stylist Magazine's 30 Female Firsts: Inspirational Pioneers From History
Mental Floss's 15 Women Who Deserve Their Own Biopics
You might also consider buying the young ladies in your life Good Night Stories for Rebel Girls… or keep it on your own nightstand.
Go forth and rebel on!
Photo: Angela Davis, a political activist, academic scholar, and author, was born in Birmingham, Alabama.