Film Crowdfunding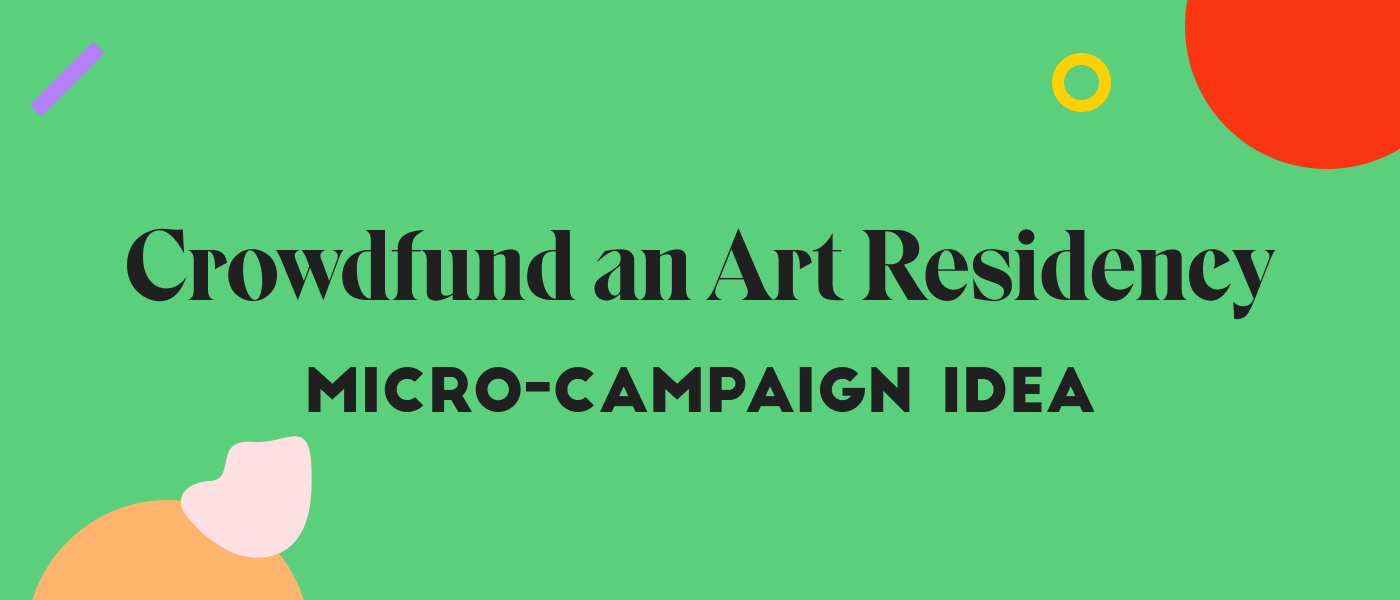 Crowdfunding for an Art Residency due to Social Distancing
March 20, 2020
Big huge reminder: Seed&Spark is officially open to storytellers of all mediums. And what better time to have opened our digital doors than a country-wide quarantine? Crowdfunding for creative projects seems daunting right now, especially when what you really need money for is living expenses. Why not combine them?
This is an unconventional campaign design, and it definitely flies in the face of some of our usual advice and feedback, and we've agreed as a company our priority is protecting storytellers and banding together to take care of one another. So what could this kind of unconventional micro-campaign look like?
High level: Run a micro-goal crowdfunding campaign to do a month-long creative residency while in quarantine. What are the creative things you can do while sheltering in place and social distancing, and what will having your rent taken care of allow you to do free of worry? The key will be balancing a month-long goal of making progress on a larger goal (Have you been wanting to write a spec script? A full screenplay? Write new music? Draw/paint/sketch?) with smaller milestone outputs to keep your residency supporters entertained as you go.
Your goal amount: Focus on rent, utilities and food for one month. If you're worried about the 80% green light, just list rent and utilities and keep additional expenses as stretch goals once your initial living expenses are secured. There's a natural wish list alignment here.
Your pitch video: Don't worry about fancy, just be real and concise. Who are you, what is your art, and how have your finances and artistic opportunities been affected by COVID-19? And how can you, a storyteller, keep your supporters entertained as they keep a roof over your head and give you creative space to work towards a larger creative goal?
Your story: Expand in more detail (and photos/graphics, if you have them) on what your artistic residency schedule looks like. Lay out the milestones supporters can help you reach, and what they'll get in exchange (once rent is covered, you'll do a livestream concert; at 50% funded you'll draw and release a few pages of a comic strip; every 5% funded you'll release a new sketch or storyboard frame; etc).
Your incentives: Time for creative things you can produce without shipping or taking away from your larger creative goals this month. Think of things like $25 for a poem, micro-short story or a personalized jingle, $50 for you reciting a monologue from their favorite film or play or $100 for access to a class you teach, related to your residency or not. Can you cook the perfect scrambled eggs, design the perfect pitch deck, or write a killer thesis statement? All potential classes!
Your updates: It's all about keeping people's spirits up. Use them to update folks on your residency progress, on new milestone ideas you've cooked up, and perhaps on other things they can be enjoying during their own quarantines. Remember, people turn to artists and to media in times of crisis, so be a curator of positivity. Recommend your own past work, recommend work from others you know and respect, perhaps even come up with theme groupings for people with disparate tastes. Give people something to do, to enjoy, to stay sane in insane times.
Interested in running a residency like this? Sign up for a consultation to speak with one of our crowdfunding specialists about setting your page up.
Need inspiration for your particular residency? For incentives, or updates, or milestone goals? Hit me up, and hit up your fellow creatives. We're in this together. Let's make something.