Film Crowdfunding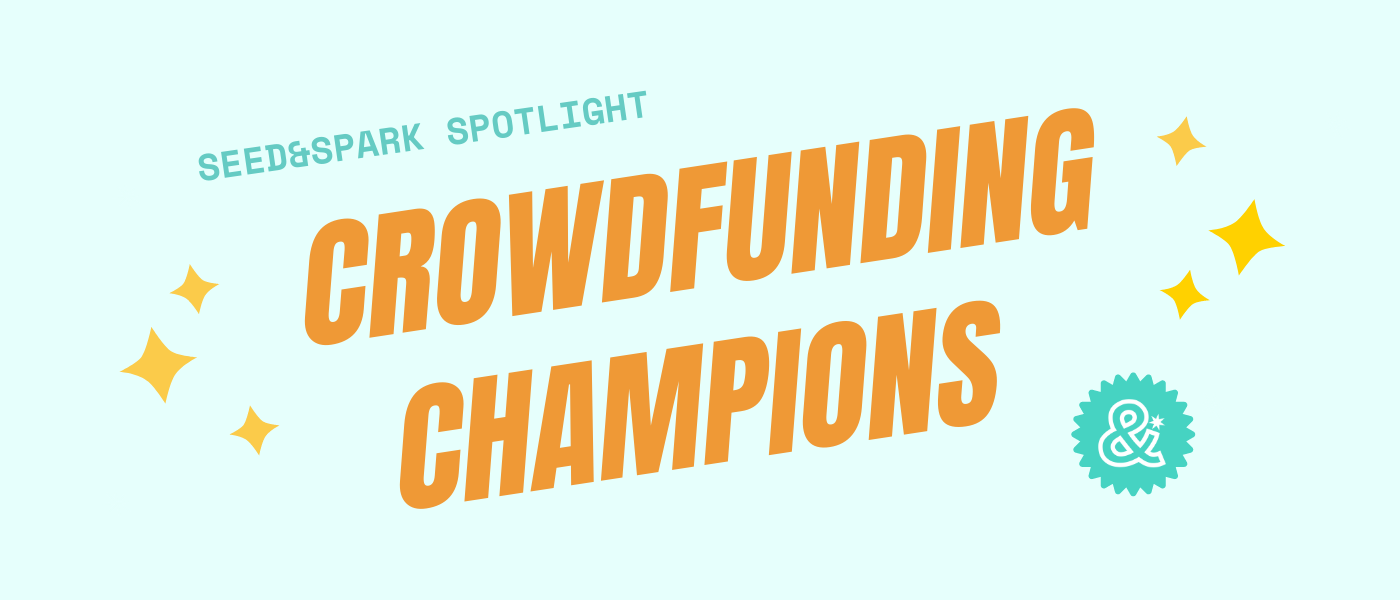 Spotlight on: Marty Lang & 'Stay With Me'
August 18, 2021
Professor and filmmaker Marty Lang's Stay With Me raised $14,670 at the very beginning of COVID-19 stay at home orders, back in March 2020. The feature LGBTQ drama follows a young woman who struggles to survive with her mental illness, while her best friend and boyfriend struggle to be her advocates, something they've never done before.
What's the latest on Stay With Me?
Stay With Me is done! We finished shooting the film in August 2019, and we were into picture editing when the pandemic started. That obviously slowed us down a little, but we got back to it later last year, and we were able to complete the movie last month. At one point, we were working in post-production in three states at once; I'm in Memphis, Tennessee, our editor Jessie is in Little Rock, Arkansas, and our sound re-recording mixer Jonathan is in Los Angeles, California. Thank God for Zoom. :) We're in the process of submitting the film to 2022 festivals now.
You include your students in your campaigns. When you start your class on crowdfunding, what are the first bits of wisdom you impart?
I do! I teach film at the University of Memphis now, but the first time I ever taught crowdfunding was in 2020, at the University of Central Arkansas. The final project in that class was to work as campaign support for the Stay With Me campaign. My students shot our pitch video, handled video production for our backer updates, ran social media, and conducted public relations and brand/organization research. (No student had to actually raise money - that was all on me and our team.)
As for wisdom, one of the first things I tell my class is to not be afraid of failure. Since crowdfunding is so new, there are few hard and fast rules, so you can experiment with different things when you're in a campaign. Sometimes those experiments can be successful ... and sometimes not. But you can't let fear of failure keep you from trying those things. The class, quite literally, is a laboratory, so I encourage being creative, and taking risks.
This campaign launched right after the pandemic began. How was that process different (and the same) as previous campaigns you've run?
The biggest shock for me in this campaign was the amount of support we received during the pandemic. It took place in April 2020, literally the first month of the Covid shutdown. And I'd be lying if I said I didn't worry every day about how successful we would be in that time. My team and I wondered if the campaign should actually happen at that point, since so many people were struggling financially and health-wise. But I had to remember what I was telling my students, that you can't be afraid of failure. So we went ahead with the campaign, with the understanding that if it didn't work out, it'd still be one heck of a learning experience. Miraculously, there were enough supporters of independent film out there that somehow, we were able to make our goal. And man, did I have a great closer for my class: the last thing I told them was "We just successfully crowdfunded, in the middle of a once-in-a-century pandemic. If you want to make a film of your own, you've got no excuse for not doing this yourself." It felt amazing telling them that.
What's something during crowdfunding that surprised you?
I always learn so much with every campaign I work on. And the biggest surprise I had in this one was the true value of thought leaders as cheerleaders for your campaign. Seed&Spark came to the University of Central Arkansas in March 2020 for a Creative Sustainability Summit (two weeks before the COVID shutdown), and we were so fortunate to have Mark Duplass there as part of it.

When it was over, I asked Mark if he could tweet about our campaign as it was happening, and he was kind enough to do so. When the campaign was done, I learned that three of our biggest backers (one $3,000 backer, and two $1,000 backers) found out about us from that tweet. We could credit about a third of our raise to ONE TWEET, from a leader in the independent film world. His vouching for us was literally worth money. It seems obvious in retrospect, but finding those cheerleaders should be a priority for every campaign, even if they're not well-known to the general public. They can bring engaged, excited people into your campaign. So now, when I crowdfund, I spend time beforehand to find thought leaders in areas related to the content of my stories. It's been a hugely successful strategy.
What's next for you and Stay With Me?
We're hoping to have a long, successful festival run for the film in 2022. To that end, one of our goals is to reach 500 followers, to unlock Seed&Spark's film festival waivers. We're at just over 400 now. (So if this interview's piqued your interest, please follow us!) And then, since the film is about mental illness, we're planning to approach national organizations for mental health and suicide awareness, with the goal of distributing the film to their supporters. We think it'd be a great match.

As for me, I'll be teaching directing and producing at the University of Memphis this spring, and I just finished a horror feature script that I'm hoping to sell this year. I'm also producing four features this year - one in Boston, two in Arkansas, and one in Maine. So I'm kind of all over the place. :) Making Stay With Me really lit a fire under me to start creating again - I directed my first feature in 2011, so it took me eight years to get back in the saddle. I'll always be grateful for this experience. This is a film that has something to say, and I know now that those are the kinds of films I want to keep making.
Marty also wanted to share this great behind the scenes video!
We can't wait to see what's next for Stay With Me! And if you're getting started with your own crowdfunding journey, we're here to help.