Film Crowdfunding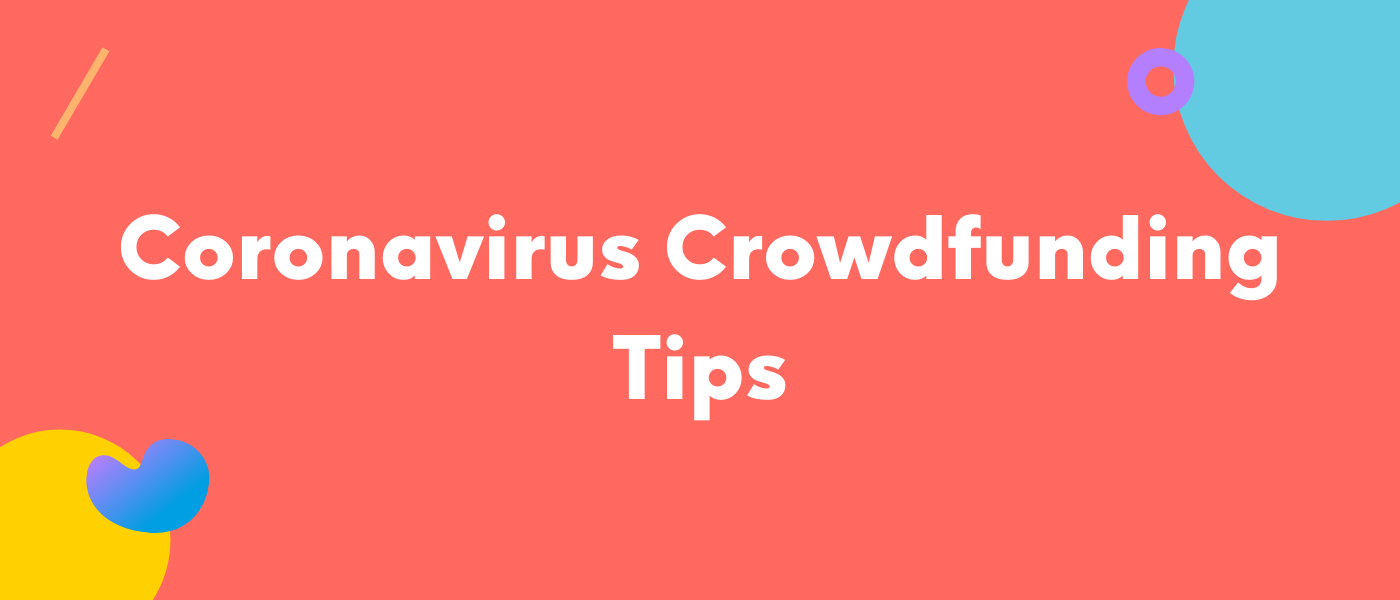 Coronavirus Crowdfunding Tips
March 18, 2020
Keep making work. Many are asking us: should I still crowdfund? Well, crowdfunding rose out of the ashes of the 2007–2008 financial crisis. It's a testament to the indomitable spirit of creators. It also led audiences out of a very dark time — one great idea at a time. It was revitalizing for so many people's spirits, and also revitalizing for the creative economy. As people further isolate (and they should! have we said that already?), we are losing essential social connections that keep up the human spirit. But we have virtual tools to continue to tell stories that connect people, and we should use them.
- Emily Best, Seed&Spark founder & CEO
As Emily told our entire community, art is important. Your crowdfunding campaign is no less valid today as it was before shelter in place was the new norm. In some ways, it's even more important that we create new works and stay sane as a community. Below are some practical tips to help align your active crowdfunding campaign with our collective new realities.
General messaging tips:
Safety first.
Particularly for those raising funds for production, make it very clear what the plan is. What safety precautions are you and your crew taking? Do you have a plan if you need to hold off production a bit longer? With so much unexpected, give us something to expect, even if it's just a promise to stay in touch until things get safer. (Also, reconsider offering incentives allowing supporters to visit set or attend a party)
Drop the gimmicks.
This is a scary time, so be as transparent as possible about exactly where the money you're raising is going. Having a unique spin on crowdfunding sets you apart, but be careful not to create too much ironic distance between your audience and your goal.
Highlight the humans.
80% of the funds on Seed&Spark go towards paying cast and crew, so double down on who they are, how they relate to the project, and how awesome they are. Particularly if your cast/crew are finding themselves underemployed as a result of the arts and freelancing sectors grinding to a halt, put a human face on your financial goal.
Consider your goals.
We aren't sure when traditional production will be safe again, and as a result, your crowdfunding goal (and what you promise to make with it) will need to shift a bit. What could you use the money for right now, even while you're all stuck at home? How will this campaign help keep this important project's momentum and support out of work artists? A lot of pre-production can be done long-distance, like casting, writing, production design prep, etc. Make sure to be transparent with your audience about your progress and plans.
Pivot production styles.


Traditional production may be on pause for the moment, but creativity can't be contained by tradition or quarantine! If you're a filmmaker, perhaps pivot to an audio drama, comic book, or found footage filmmaking style. If you're a musician, schedule online shows straight from your living room. There are still plenty of ways to tell stories, you'll just have to get creative.

Have hope.


Panic begets panic, and that's not ideal when raising money. Even if you're internally freaking out, don't despair in public, because what this world needs right now more than anything is leadership. Be a leader of your team, and of your audience, and show them that you have hope that not only are things going to get better, but it's going to happen because we're in this together.

Create community.


However that works for you, try and connect your audience with not just your project, but each other. How can you leverage the folks who've already pledged to bond over shared stir craziness, and give them something they may not have even known they needed?
Incentives ideas:
Lower prices (but limit the availability) of some of your digital incentives for first come, first serve purposes
Offer additional content for #QuarantineAndChill. We know people are still paying for art and turning to artists in times of crisis. Do you have previous work behind a paywall you can offer a streaming link to? Can you launch a lowkey pre-production podcast? Let them be entertained!
Tickets to a private livestream happy hour (pro tip- make it interactive! Let supporters join in on a Jackbox TV party game, or play trivia. (Check out

this post

for more ideas)
Recommendations!
Turn your updates feed into a newsletter of recommendations for other works people can binge/enjoy during quarantine. Even better- can you recommend content from other independent artists in your genre/format? Web series campaigns supporting web series creators, shorts supporting shorts, etc. Team up and share the love (and drive traffic to your crowdfunding page as a bonus!)
Daily good news.
It can get overwhelming how negative the news cycle is right now, and there's no better way to bolster confidence in the world at large and ALSO confidence in your own filmmaking capabilities than to share regular good news/forward progress with your project. Did you make progress on your script? Add some new storyboard frames? Decide on a wardrobe look? Share it!

Dispatches from Quarantine videos.
How are you spending your time in quarantine? Share a bit of your day in solidarity, and use the time to chat about how creating art gives you hope.
If you have other suggestions for fellow crowdfunders, tweet them at us! We'll be sharing community ideas as long as our community has them. Remember, we're all in this together.