Film Crowdfunding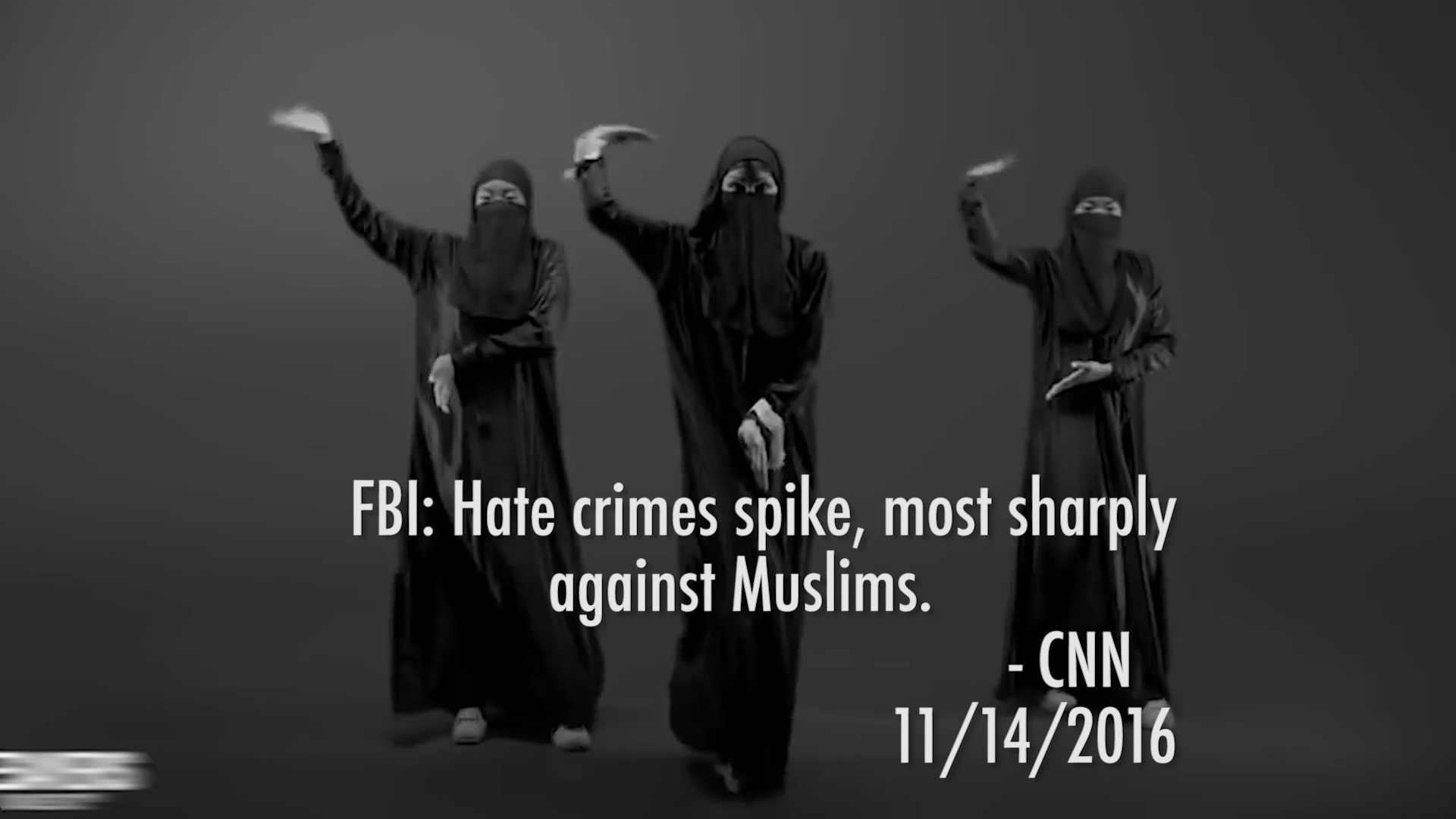 Crowdfunding Activists on Intersectionality and Outreach
March 20, 2017
We believe that it's imperative to tell stories that build empathy, and we've put that belief to work as filmmakers. Our feature,
Forbidden Steps
, tells a Muslim story built on dreams that can only come true in America. As we enter the final weeks of Seed&Spark's #100DaysOfDiversity, with a diverse team (writer-director Iram is Pakistani and Muslim, crowdfunding manager Elisabeth is Jewish, co-producer Joy is African-American and Christian, and executive producer Heather is Native American) and a particularly tricky project, we wanted to share the two most important things we've learned so far.
When the Personal Becomes Political, the Tough Get Organized
Telling an immigrant story, a coming of age story, or even a story about religious freedom seems like it should be a fairly benign pursuit in the United States. But if your project is about a Muslim immigrant family like ours is -- especially when the president has issued (and reissued) a ban on entering the country for people from selected majority Muslim countries -- it becomes a lot harder to get that story not only told to audiences, but funded for production in the first place.
Crowdfunding a deeply politicized project can seem a little daunting. How does one raise money for a Muslim-American project in the face of an American #MuslimBan? What it means is that your campaign is a form of organized action, and participation is a form of activism for your supporters. It's a bite-size movement people can take pride in joining. And it's important to remember that your audience already supports you, sometimes even in the abstract, even if they've never heard your name before your launch.
In essence, crowdfunding is literally like crowd surfing: a moment of throwing yourself into the sea of supporters, blinded yet empowered by the communal trust of uplifting. They already think your story-- and why you're telling it-- will matter in the long run. So worry less about the haters and more about all those people who care about making the world a better, more inclusive place.
Activist Incentives Activate Audiences
In this political moment, there are a lot of folks taking active steps toward a more inclusive world for the first time! If your campaign is about fostering diversity, having incentives that double down on your mission of inclusion is imperative. Think about giving your campaign supporters the same thematic experience you want to give them with your movie. With Forbidden Steps, our goals are to increase empathy, to humanize Muslims and immigrants and to promote unity in diversity. So, we reached out to small businesses and religious centers to organize opportunities for people to learn about cultures with which they're unfamiliar, whether it was Bollywood dance, interfaith dialogue or learning a foreign language. Here are specific examples:
Want to learn how to dance Bollywood or Kathak, maybe to speak a little Urdu or Arabic? We've teamed up with teachers in three major cities ready to show you the walk and the talk.
Did you know that each bead in a Tasbih stands for one of the Muslim names for God? We'll send you a commemorative strand in thanks for your support, and you can bring it to an evening of comparative religion hosted by Jewish and Muslim community leaders.
In fact, every incentive we're offering is aimed at promoting community with the help of community, and your campaign can do that, too.