Film Crowdfunding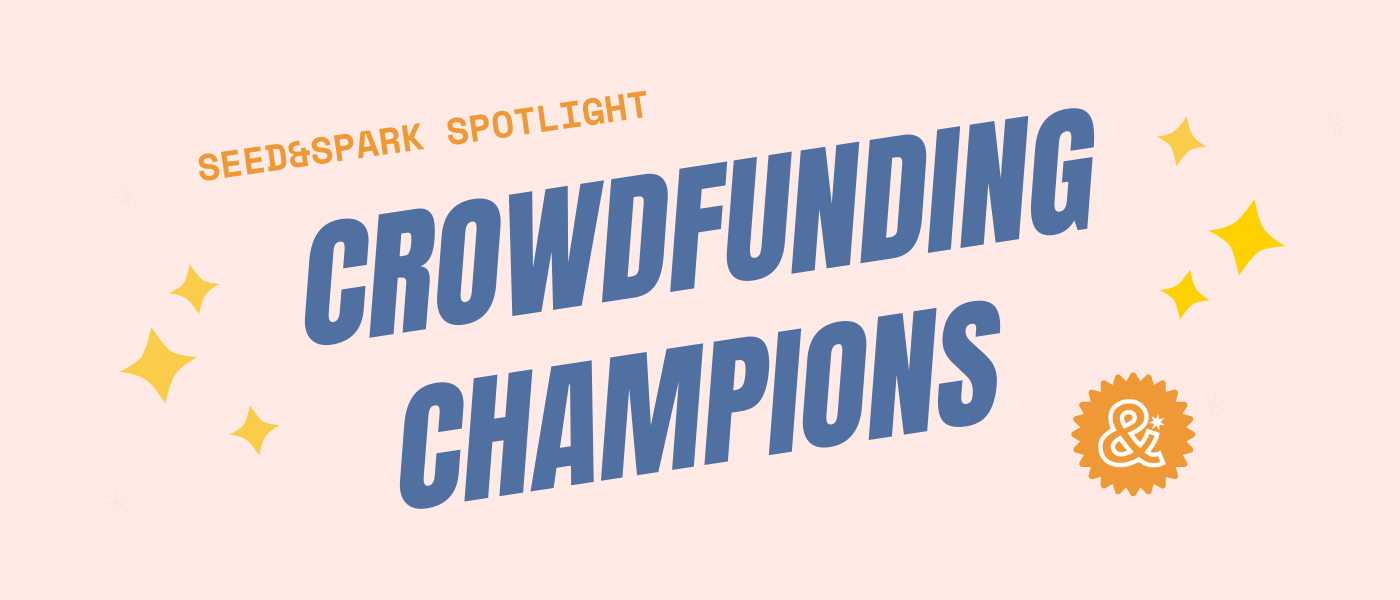 Spotlight on: Drew Brown, Keagan Anfuso & 'The Grey Area'
September 21, 2021
Co-directors Drew Brown and Keagan Anfuso successfully raised $20,705 for the post-production phase of their documentary feature, The Grey Area. The film explores the damaging consequences masculine women face for rejecting society's expectations.
What's the latest on The Grey Area?
Since September 2021, the film has toured across the nation through several festivals, earning a few Best Short Documentary awards along the way. The Grey Area has also been officially distributed! You can now watch the film on the free-to-watch platform Tubi, leading inclusive-content platform Fearless, or license the film for educational use with our distribution partner Good Docs. We're excited to have achieved our primary goal of making The Grey Area as accessible as possible.
What's something you wish you'd known before you launched?
I wish I had thought deeper about the importance of turning around incentives as quickly as possible. As an independent filmmaker wearing many hats, it's difficult to find the time to commit to closing out the campaign in a timely manner. Once the money is available, your producer-self has a million things to do with it for the film, so it's easy for the incentives task to get sidelined. Ideally, next time I'd like to designate one individual from my team to be the primary coordinator of all things incentive / funders related so that can be their sole focus and all contributors receive their rewards as soon as possible.
What's something during crowdfunding that surprised you?
I was shocked how many people were interested in pledging. Fortunately, the Seed&Spark interface is very accessible and easy to navigate, so people knew exactly what was needed and the simple ways for them to help. I like that the site is so adamant about an enticing pitch video, because creating ours I believe is really what helped send us over the edge.
What advice would you give interested crowdfunders who may be apprehensive?
I would advise taking time out of your life to commit to creating an enticing pitch video. It's an asset to your campaign that cannot be a throwaway or rushed. People are such visual learners, and you're pitching a film anyway, so your video should be interesting and well-done. It's the most appealing thing for people to share on social media too and is typically the driving factor of how people learn about your project and navigate to your campaign page. Also, designate members of your team who are able to work on the campaign while it's active. A campaign is alive and must be tended to accordingly so it can continue to live and not fail.
What advice would you give current crowdfunders who are in the thick of it?
Remember that operating a campaign is basically a job all on its own. You must announce, share, update, etc. while a campaign is live, so it's important to have the time to commit. Active communication and interaction from a campaign generates engagement from supporters and followers, sparking them to spread the word more and more.
What's next for you and The Grey Area?
We're setting up a variety of interviews and other press engagements to get write-ups on the film. Now that it's fully distributed, these articles can serve as vehicles to spread the word and earn the film viewership. We're also organizing in-person educational screenings to community groups. We continue to connect with new audiences in real life and on social media, and we're excited to finally share the film publicly with the world!
We can't wait to see what's next for The Grey Area! And if you're getting started with your own crowdfunding journey, we're here to help.