Film Crowdfunding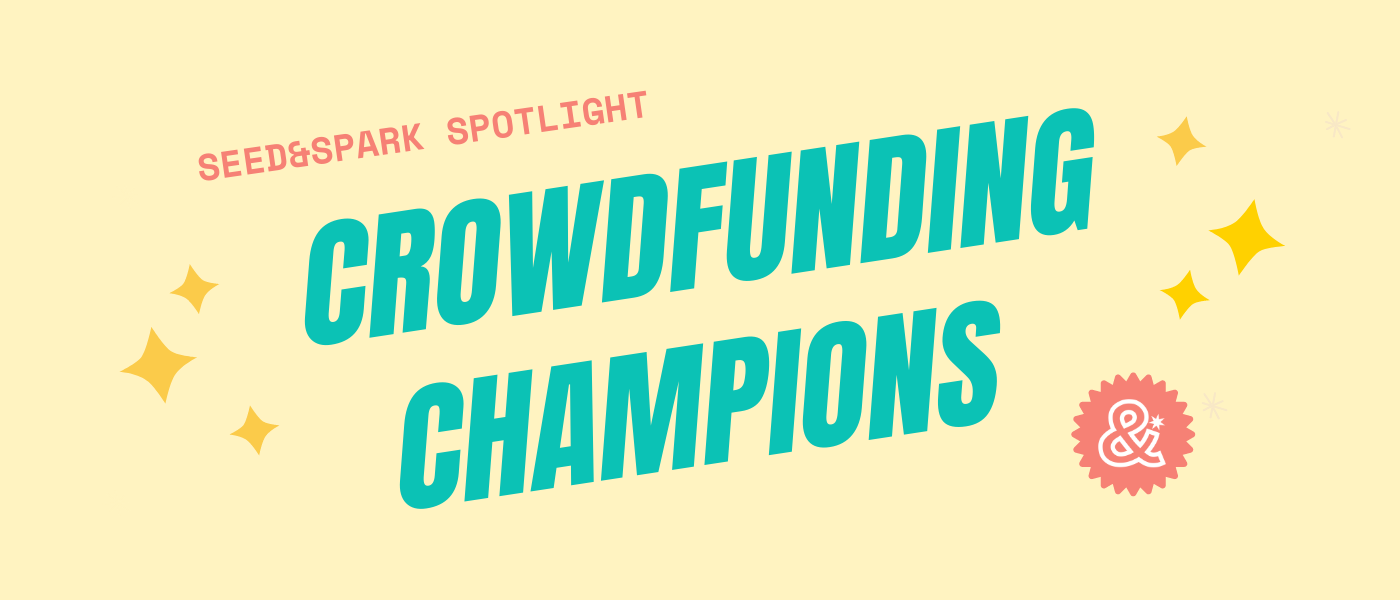 Crowdfunding Champs: Submittan
September 29, 2021
Just months before a global pandemic brought film production to a screeching halt, writer/director Susumu Kimura raised $17,130 to make his sci-fi short film Submittan. The film is set in a dystopian future, where overpopulation is strangling a city. Chase, a mother of two, helps aid the city in its struggles... at a dire cost.
What's the latest on Submittan?
After a long post-production, including a COVID-19 hiatus, we finally finished the film at the end of last year! We also debuted a trailer at the same time, and now we are starting the next phase of this journey — putting the film out in the world!
What's something you wish you'd known before you launched?
Budget is really important to measure the scope of your film — and you have to be honest about it with yourself — what you can live with and what you can't. I wish I had more real projection of what that should be... otherwise I wouldn't have been struggling later on giving a hard look at the budget and using time instead of budget to fill in those creative needs.
What's something during crowdfunding that surprised you?
I had this project on the back burner for a long time because I was not fully confident that people would care for it. Crowdfunding opened my eyes. I was surprised by the generosity, and frankly, curiosities from family, friends, and total strangers. It is a humbling experience that makes you realize that you don't do this thing alone... you truly are a part of your communities, whatever they are.
I also didn't realize that I had to do this much writing besides the script. Starting with logline, summary, updates... so many things to talk about and steps to think about your film and its potential. It helped to shape the film into what it is now, but it was hard!
What advice would you give interested crowdfunders who may be apprehensive?
I used Seed & Spark, not only to raise funds, but also to boost my confidence and momentum, and it really worked. I also found the cast and crew through and because of this campaign. So, if you're feeling anxious about it, I recommend at least starting it by creating the profile of your project. Just start. You will find out if the project is ready, or not.
You will get people behind the project through this process, so ultimately, some of your concern as to crewing/casting would somewhat be solved because you have a successful campaign!
What advice would you give current crowdfunders who are in the thick of it?
Do not just work on your social media. That is a part of it, but for me the largest response was from emails and phone calls, building teams and base. You will spend a lot of time on your computer and in the cafe/your home desk so get your coffees ready and keep on it! You will get there!
Are you a member of any film organizations who have helped you get to where you are?
Big shout-out to my filmmaking communities in LA - NFMLA, Film Independent, and Visual Communications. They all shaped me into the filmmaker I am now, along with all the wonderful cast and crew of this film and the past. Arigato Gozaimasu!
What's next for you and Submittan?
This was my passion project for the past 7 years... it's a clean slate after this, but I have some ideas mulling around, which hopefully would not take 7 years to make :) So you may see me again on Seed&Spark for another crowdfunding campaign!
We can't wait to see what's next for Submittan! And if you're getting started with your own crowdfunding journey, we're here to help.