Film Crowdfunding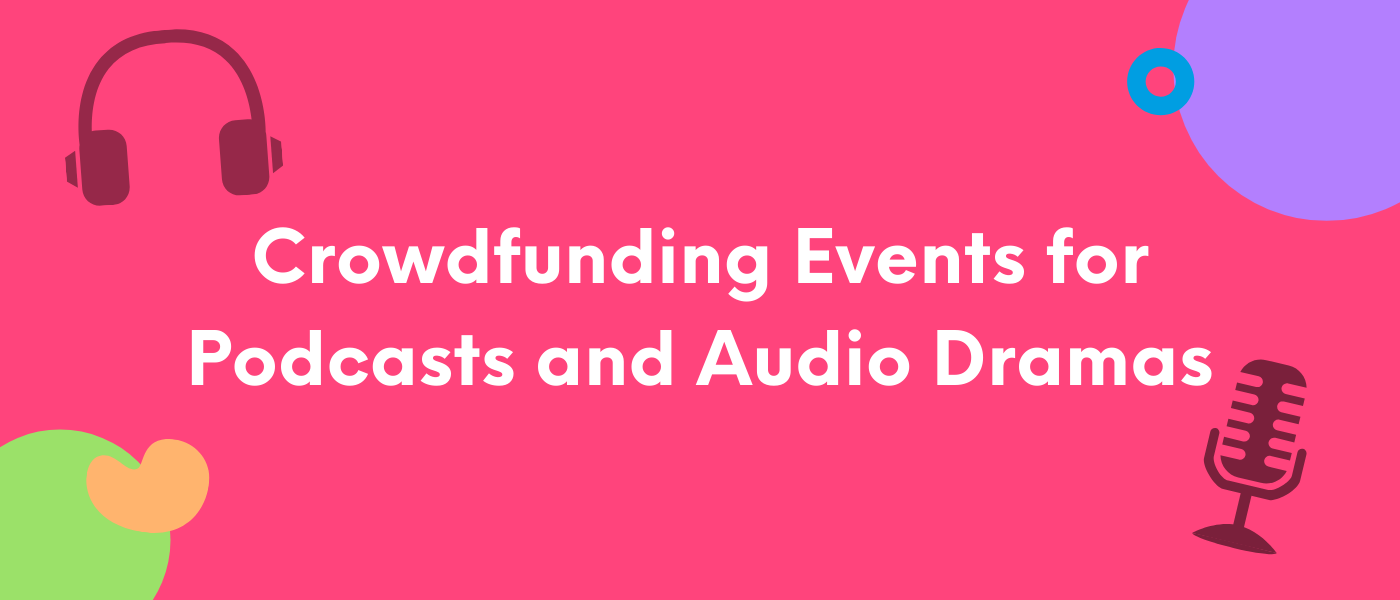 Crowdfunding Event Ideas for Podcasts and Audio Dramas
May 19, 2020
If you're a podcaster or audio dramatist looking for a way to jazz up your crowdfunding campaign with events, both online and IRL, this is the post for you! If you're looking for further inspiration, check out this introductory post about how to schedule events during your crowdfund and even more ideas.
Event ideas for podcasts and audio dramas
Live table read. See the filmmaker and theater posts for more details on this, because it's pretty much the same! And since this will likely be the most visual way a supporter will ever encounter your audio drama, get creative! Make costumes, have someone on stage (or screen) to do foley work, etc.
Pop up podcast. Promote your podcast by taking a leaf out of Podcast But Outside's book… podcast! But outside. Or really anywhere you're allowed that is public and not your usual private studio or home set up. If you can get a venue and a few microphones to perform a bonus episode of your podcast, great! If you can't, just set up somewhere out of the way but nearby somewhere you know your audience is likely to be. Plan segments to get people's attention, include people in the recording, and make sure you have some way of capturing people's emails or pledges right then and there. At the very least, bring business cards with a simple CTA. Then, release the episode in an update for your supporters to enjoy.
Call-in show. If you have a bit of a listenership or even just have a handful of engaged friends and family, host a call-in show where you invite listeners to weigh in on the topic of your podcast, share insights and ask questions. Similar to above, release the eventual episode and allow your "guests" to promote their interviews to garner more support for the crowdfunding campaign. Better yet, make a clip of each guest's interview available as a preview so they can share their own words and promote your campaign in the process!
Further event ideas for...