Distribution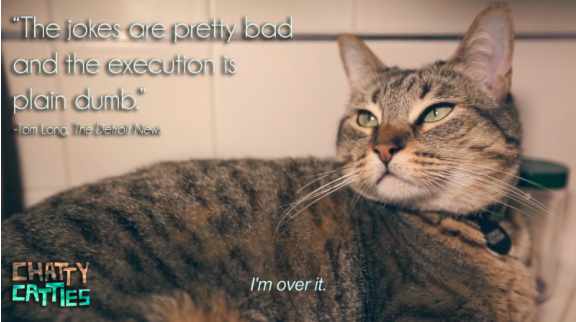 Every Truly Bad Review Has a Silver Lining
November 28, 2016
As many independent filmmakers know, few things sting more than a truly bad review. 
And we're not talking about a "C+" here, either. A truly bad review is way down in the sub-basement's sub-basement. A truly bad review is the one they make a filmmaker who just got a "C+" read as a warning to make a better film next time...or else.
A truly bad review is the one that our first theatrical release, CHATTY CATTIES, got when it opened this past weekend at Cinema Detroit. Much like the outcome of our recent election, this review afforded me another opportunity to familiarize myself with the five stages of grief. Eventually, I arrived at acceptance, but not before spending much too long in the cursed valleys of both anger and depression.
Then I decided to own that bad review. 
Which I did for two reasons:
1) I love CHATTY CATTIES.
2) This was a really fucking bad review.**
And the best way to accomplish that, it seemed, was to do so within the bounds of the unique film world created by our envelope-pushing director, Pablo Valencia. In keeping with the spirit of the film's ongoing inquiry into the nature of communication and agency, it felt right to just get out of the way and let the cats speak for themselves.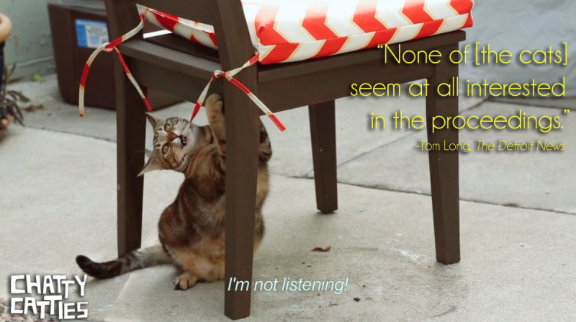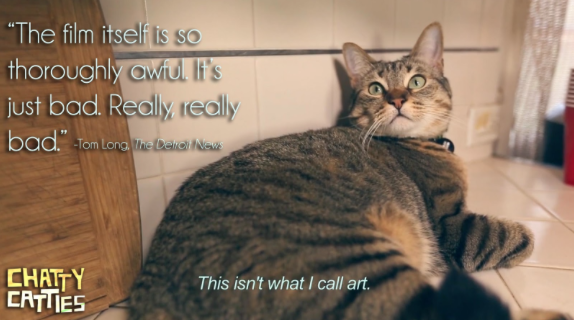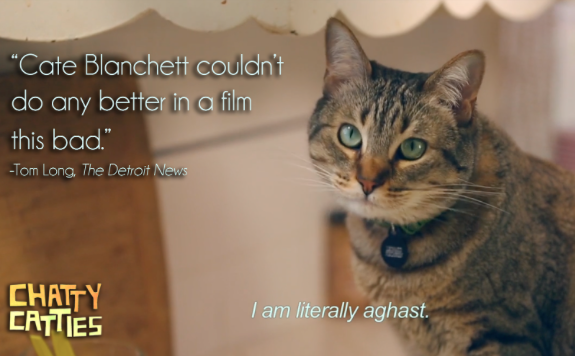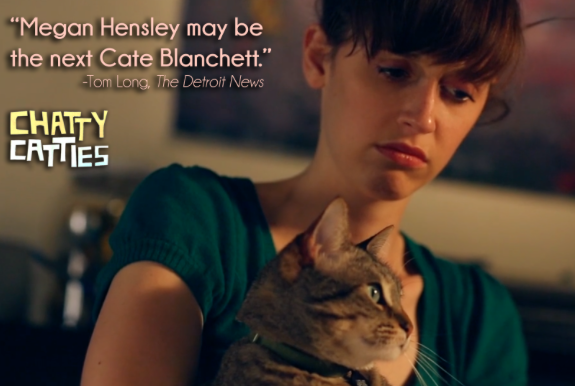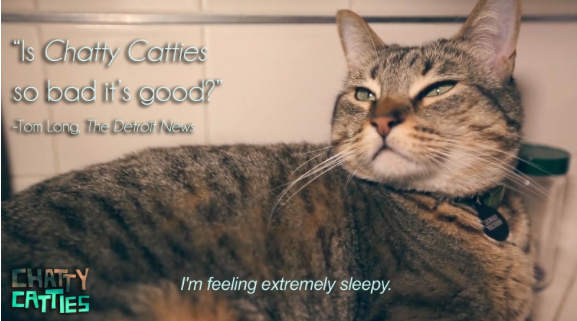 Fun, right?
But, the best part of owning a truly bad review is putting it to work as the beating heart of a "page one rewrite" marketing campaign.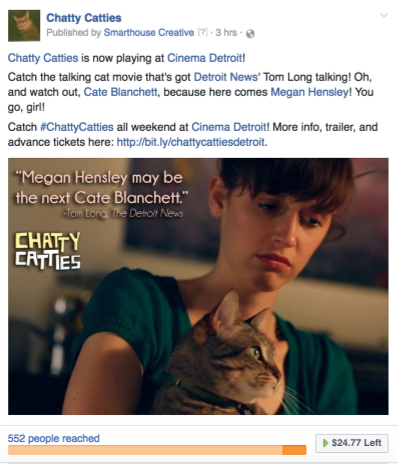 As you can see, we've only spent $0.23 of our whopping $25 budget (for a targeted boost pointed at Detroit, natch). Any way you slice those numbers, that's a pretty good ROI. We don't disparage the critic (or the media outlet), we don't include a link to the review itself, but we DO include a link to Cinema Detroit's online ticketing page with a call-to-action.
It also helps if you have a cool cast that will jump right into the fray.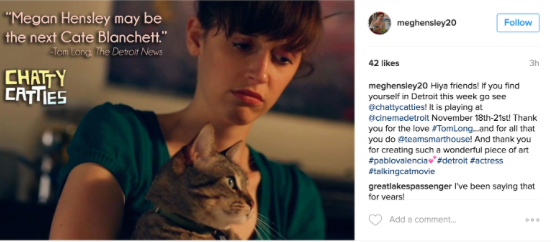 As independents, we can't sit around waiting for that "C+" review that would put your film on equal footing with the latest installment in the Transformers franchise, or that hot new reboot of the latest rebooted reboot. No, we must be prepared to turn that truly bad review (which we all know is hella tough for an indie film to get in the first place, but I digress) into the type of catnip somebody can't help but share. Or so we hope.
Btw, you're going to share this now, right? Right?
This has been a public service announcement from Smarthouse Creative.
**After a cursory review of the data, this truly bad review may actually be one of, if not the, worst review included in this critic's 20+-year career as a journalist. Which, I must admit, is cool in a weird, mic-droppy kind of way. So, we got that goin' for us, which is nice.
___________________________________________________________________
Read Team Smarthouse's last blog post on PR right here.