Festivals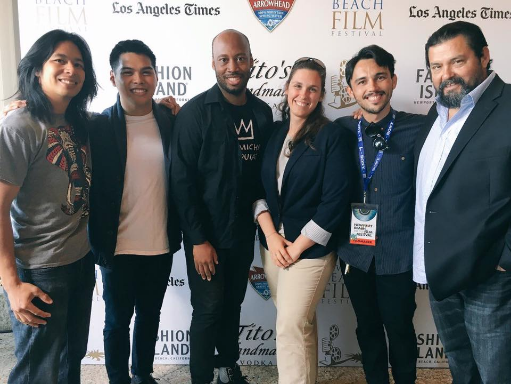 How I Learned to Take Film Festival Rejections Less Personally
November 21, 2016
I'm going to tell you something I'm not supposed to tell you: while I've been fortunate enough to screen my short film "Cross" at eight festivals across country, I've been rejected by more than double that number. I'm extremely proud of the film I've made; however, that much rejection will send even the most confident and accomplished filmmaker into a tailspin of existential dread.
The acceptance/rejection part of the film festival process is both emotionally and financially exhausting.  And for most filmmakers, the majority of that process is rejection.
Is my film any good? Am I deluding myself by pursuing this filmmaking thing? Can I afford another entry fee?  Is it worth paying for this kind self-doubt? Should I even bother submitting anymore? Did I just waste everyone's time making something that no one likes and no one will ever see?
It becomes a test of will and a series of pep talks where I have to convince myself that I'm not actually terrible and that I love making films regardless of any external validation.
However, one of the most rewarding experiences as a filmmaker is being able to screen your work for new audiences. It's especially rewarding when you screen your film at a festival that not only gets gets it, but appreciates it. Additionally, film festivals are a great place to meet other filmmakers, find future collaborators, and maybe even a home for your next project.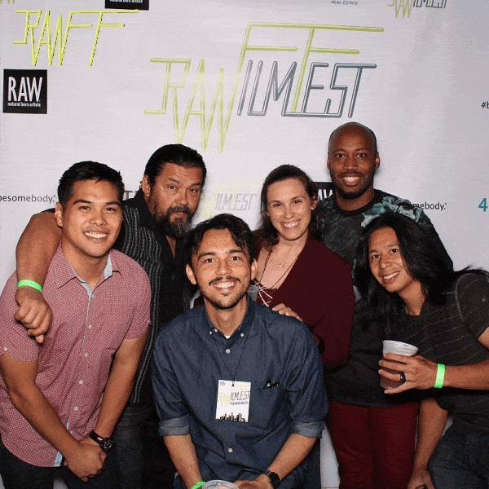 In 2016 alone, I've had the opportunity to travel to over 15 film festivals. Some of them have been to screen my short film, "Cross," some of these trips have been to teach Seed&Spark's Crowdfunding to Build Independence course, and other trips have been to do both. Surprisingly, the most educational experiences have been the been times where I've gone to teach at festivals that rejected my film.
While most filmmakers only attend festivals that have accepted their film, I found myself in a very unique situation, so instead of giving in to sour grapes, I decided to make the most of it. At each of these festivals I attended after being rejected, I'd teach a class made up primarily of filmmakers whose work made it into the festival, then take time to thumb through the festival's program to find films to watch. My goal: to see what these films had that mine was lacking, to find out how I could become a better filmmaker and a better fit for this festival.
I won't lie: there have definitely been a few instances of me sitting in a dark theater and thinking, "Oh man, I got a lot of work to do," as well as times where I think, "Hey, my movie could compete with these other shorts." The most important learning I've experienced: it's not only quality that unites films in a festival program.
At one festival I attended, nearly every film I saw was a romantic comedy or relationship drama that focused on couples in their 20s and 30s. My short film about a Filipino-American kid who gets into backyard boxing to support his family would have felt incredibly out of place.
Another festival's films all had an 80s retro style. The program of yet another primarily highlighted filmmakers who were set or shot locally. My bilingual Filipino/Latino story doesn't really fit into the worlds of John Carpenter or John Hughes, nor does my status as a native Angelino gel with festivals looking to highlight local talent.
My experiences at festival's I'd been rejected from also changed the way I looked at the festivals that actually did accept my film. Suddenly it made so much more sense why festivals like Los Angeles Asian Pacific Film Festival, the San Francisco Latino Film Festival, and the DC Asian Pacific Film Festival screened my short: the diversity and themes in my film fit exactly what they were looking for. In the cases of RAW Film Festival (which focuses on LA-based talent) and the Newport Beach Film Festival (where "Cross" screened in a block of shorts that aimed to showcase the diversity of California) I was exactly the type of filmmaker they wanted to showcase.
In attending screenings and meeting with various festival staff members, I've learned most festivals are an extension of the tastes, priorities, and responsibilities of their programmers. They have their own set of likes and dislikes that they balance with also fulfilling the needs of their community and their sponsors. It's not simply a matter of "is my film good or not."
This process taught me to take film festival rejections less personally and stopped me from leaping into the abyss of insecurity every time a rejection notification comes my way. Above all, I've learned that researching festivals and developing a specific strategy will connect my work with the right audiences and help me continue building my career as an independent filmmaker.
__________________________________________________________________
Looking for a little extra help developing the right film fest strategy for your film? You get a free consultation with film fest expert Chris Holland (Film Festival Secrets) when you earn our Filmmaker Gift Box. Learn more here.
Save
Save