Diversity & Inclusion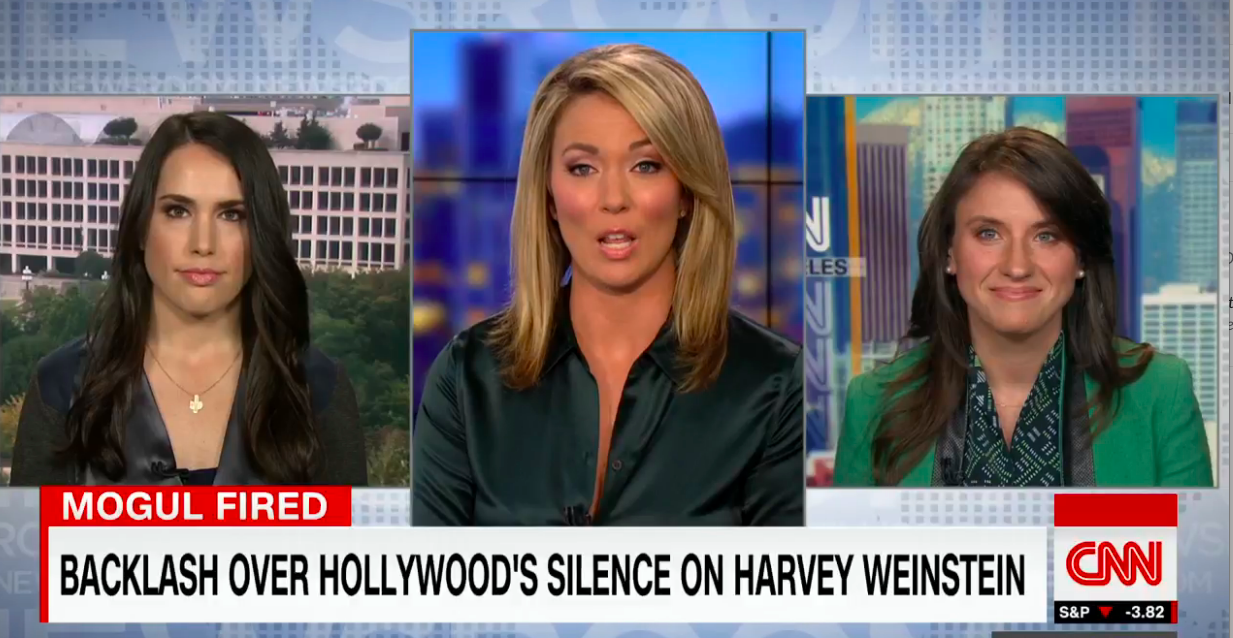 Moving forward after Weinstein: How to build a better culture
October 10, 2017
I've been asked to speak about the problems. It's time to talk about solutions.


Another titan of our industry fell from grace this week. But we would do the entire entertainment industry a disservice to call these a few bad actors (rimshot). The Hollywood power dynamics that have allowed predators to 'hide' in plain site have been laid bare. These incidents are the perfect script in three acts about the Hollywood power dynamic.


Act one starts with job descriptions: many entry level positions at agencies, production companies and studios ask directly or indirectly for applicants to have "a thick skin." This is the grooming: telling young people coming into the industry that they should expect and be prepared to tolerate abuse. If they don't, it's their own fault for not having thick enough skin.


Act two follows the workers who excel in that environment being groomed to turn a blind eye to the abuse of others because, hey, we're all getting it, aren't we? Or, they're often rightfully too afraid of the repercussions of speaking out.


In act three, those workers have become bosses who fulfill those roles just the way they were trained: to dish out abuse. Not all of this abuse is sexual — in fact most of it ISN'T sexual — but the same culture that demands a high abuse threshold as the price of your dreams is also a ripe environment for sexual predators. And then another one of these people in a position of power uses their deep pockets and high powered attorneys to buy the legal silence of victims in no position to fight back, and here is your Oscar-winning film called Hollywood's Open Secret.


Since Weinstein's fall, the media has focused on who knew what when, looking back to how we could possibly have let this go on for so long. But we're at a critical moment now. What has happened will continue to happen unless every single person working in the business is willing to accept responsibility to change the way we work today. Here are just a few places to start:


Men in positions of influence: it's time to speak up. You don't need a daughter, mother or wife to stand up for your peers: it is your place and responsibility to say something now. Use your words to say you support the women coming forward. Also, use your position to demand that your collaborators uphold standards of decency and safety, even when women are not in the room. Your silence is deafening otherwise. See how

Paul Feig

and

Terry Crews

stepped up.



Employers: Make sure your company has clearly defined rules about sexual harassment and very safe avenues for reporting. Then, take a hard look at how you describe your work environment. Do you prepare employees to receive abuse as a part of the hiring process? If you're not asking specifically for "thick skin", are you perhaps using coded language to say the same? How many job posts in our business ask for people with one or more years of agency experience?

Can you honestly say that asking for agency experience is not making sure an applicant has been trained to handle being diminished and disrespected on a daily basis?

Maybe it's not! But it's worth asking the question.



If you're a young person looking to break into the business or for your next opportunity in entertainment, make sure you ask a lot of questions about the work environment. Be specific. Ask people how they are treated when they make mistakes. It's worth the time it takes to get on LinkedIn and ask

former

employees about their experience — current employees aren't always in a position to be forthcoming. It may feel like you're at the mercy of an employer, but there is no better way to change the power dynamic than by depriving the people abusing their power of your talent. I know, it's not always so simple. Maybe you really need the job right now. Just make sure you're also planning your exit.



We have to rewrite some laws. In the wake of similar sexual harassment "revelations" in the tech and venture capital industry, California State Senator Hannah-Beth Jackson

introduced a bill

to tweak language that would expand who is protected under California's Civil Rights Laws so that not just employers but also "investors" must abide by the laws. This extends some of the protections employees get under the law to non-employees (like entrepreneurs seeking capital). We need to consider how these laws protect people in industries powered by more informal social networks (film, tech, music, fashion…) Additionally, the current application of non-disparagement and non-disclosure are legal reinforcements of the very toxic power dynamic that allows men in positions of power to pay to silence their accusers. If a man in a position of power can bring his wealth and influence to bear in the form of powerful attorneys against a victim, often the victim sees no alternative than taking a small settlement and signing the agreement for their own mental wellbeing. That has allowed many predators to live in legal shadows, and has prevented journalists for getting statements on the record for years.




And finally, if the media will responsibly take up and amplify these stories to the widest possible audiences, those audiences can be charged with making responsible decisions about how they spend their money. Do you watch movies? You can vote with your dollars for the culture you want. In your queue, replace Allen with Soloway, replace Weinstein with Duvernay. It is actually that simple.


From the bottom up and top down, every person in this business can share the responsibility for making the industry safer and more fair for everyone.