Diversity & Inclusion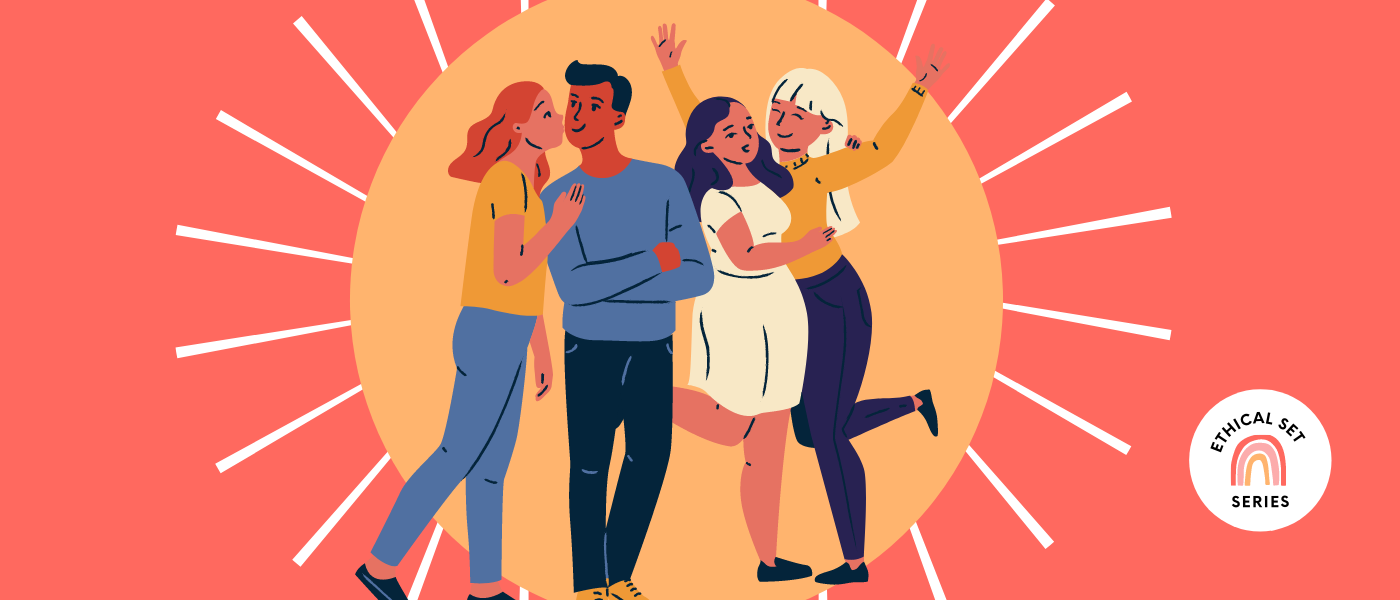 8 Ways to Make Your Set More Inclusive for Cast
June 22, 2021
So you're interested in making your cast more diverse — and that's great! Faces and voices from underrepresented communities and marginalized identities deserve the spotlight.

But what kind of on-set culture are you calling these actors to? Seed&Spark's Clay Pruitt sat with casting director Nike Imoru (she/her) and These Thems showrunner Gretchen Wylder (she/they) to discuss how to make your set not only diverse, but also accepting and respectful.




1. Production leadership sets the standard for inclusion on set.
On film sets, department heads' decisions impact the work of the entire cast and crew — and the same can be said for prioritizing an inclusive culture. For Wylder on These Thems, "It really was 'Who am I going to choose as the core creatives?' And make sure that their morals are in alignment with the production, and make sure that trickles down to everyone we cast and everyone we hire."

2. Don't be afraid to cast a less experienced actor.
There's a newly invigorated call for diverse casting — and that's very exciting! However, historically, members of diverse communities haven't had significant foundational support. And yet Imoru finds that producers expect a high level of experience: "I have to show an awful lot of grace and focus as I say, 'Well, under the circumstances, we haven't encouraged trans actors to [...] be in drama, haven't even recognized their possibilities as creatives. How can you expect an experienced fill in the blank?' So we have to take risk."

3. Make auditioning more accessible.
Auditioning requires resources, some of which can be hard to come by — but that shouldn't be a roadblock. "Someone might not have an iPad, an iPad stand, and an iPhone; and someone who can record them, take that time out, and help them to upload to a casting website," says Imoru, "Right now, my studio, my assistant, will take extra time to support diverse communities that may not have access." Responding to questions for newer actors — or even setting up a hotline — can be useful.

4. Be prepared to make technical adjustments.
As an actor on set, Imoru remembers asking cinematographers if they had ever done lighting for Black talent before: "Because the lighting was so awful, all you saw was the whites of my eyes and teeth." Now, for actors of color who audition with her: "We're gonna make a fuss about altering the lighting to reflect them because the camera was not built for that skin." She says, "That way we create expectations for that actor moving forward, but also the team understands that things need to change to support the work of at minimum actors of color, but all forms of diverse community."

5. When dealing with a particularly sensitive scene, call in a professional.
Especially when a scripted scene centers around identity-focused conflict (violence, racism, homophobia, etc.), you don't need to do it alone. "Now there are jobs [like intimacy coordinators] that are specifically made for people to come on set and be a buffer," says Wylder, "And even just as an actor making sure your boundaries are keeping you healthy and sane." Imoru agrees that professionals are essential: "I think that's critical, as a way of the actor taking care of themselves, taking care of the instrument."

6. Members of your story's underrepresented community belong behind the camera, too.
While casting diverse actors (or telling stories from a marginalized group) may be a step in the right direction, be mindful of diversity across your set: "If I'm going to be telling stories about a specific community," says Wylder, "I want to make sure there's a member of that specific community or marginalized identity represented on screen and also off-screen."

7. Even small shifts can make a big difference.
Seemingly minor adjustments are indicative of a larger culture of acceptance on set. In Imoru's studio, she makes it a priority to ask for pronouns — and on Wylder's sets, pronouns appear on call sheets. In addition, there's an expectation of open communication: "You could go to anybody if you felt uncomfortable at any point," says Wylder, "And if any uncomfortable feelings came up, those would be addressed."

8. You may need to adjust your process. Do so graciously.
Despite our best efforts, sometimes we hit a bum note. That's okay! Adjust and move forward. Wylder, a cisgender person, was the sole writer for These Thems, which covers a range of LGBTQ+ experiences, and was accused of tokenizing the trans community. "It's just a matter of humbling yourself," they say, "and going, 'Crap I missed the mark in your eyes, and what you can do better?' So in season two I have two writers of the trans experience."


Telling stories with a diverse cast is important — But equally important is the environment you make for that cast. Hopefully these tips can support your on-set culture. For more, please watch our Lunch&Learn: Building an Inclusive Set for Your Cast, and stay tuned for more events from Seed&Spark's Ethical Set Series.