Seed&Spark Updates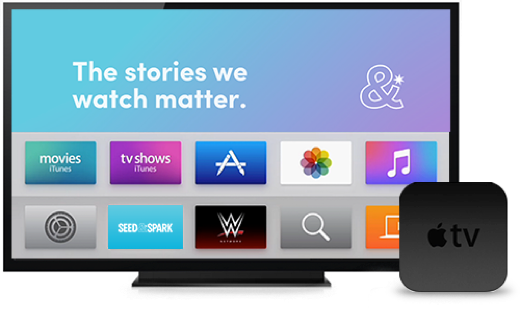 Seed&Spark now available on AppleTV and Roku
June 27, 2017
When we launched the one-of-a-kind Seed&Spark subscription in 2016, we combined streaming and crowdfunding in a single service so you could find what you want to watch now and fund what you want to watch later...all with a focus on increasing representation in entertainment. Now we're thrilled to announce Seed&Spark for AppleTV and Roku! This means in addition to watching our highly curated library of movies and shows online with your laptop or tablet, you can now watch on your TV.
Start by subscribing, then add the app to your Roku or AppleTV. Follow the prompts on the screen to connect your account and -- TADA! -- you're ready to watch our highly curated library of stories you can't find anywhere else. This includes our playlists: award-winning, diverse movies and shows handpicked so you can spend less time searching and more time watching.
Bringing Seed&Spark to AppleTV and Roku is just another step in our journey to change entertainment's status quo, and we're so glad to have YOU with us.