Showing results tagged with: "Democracy in Action"
Seed&Spark Updates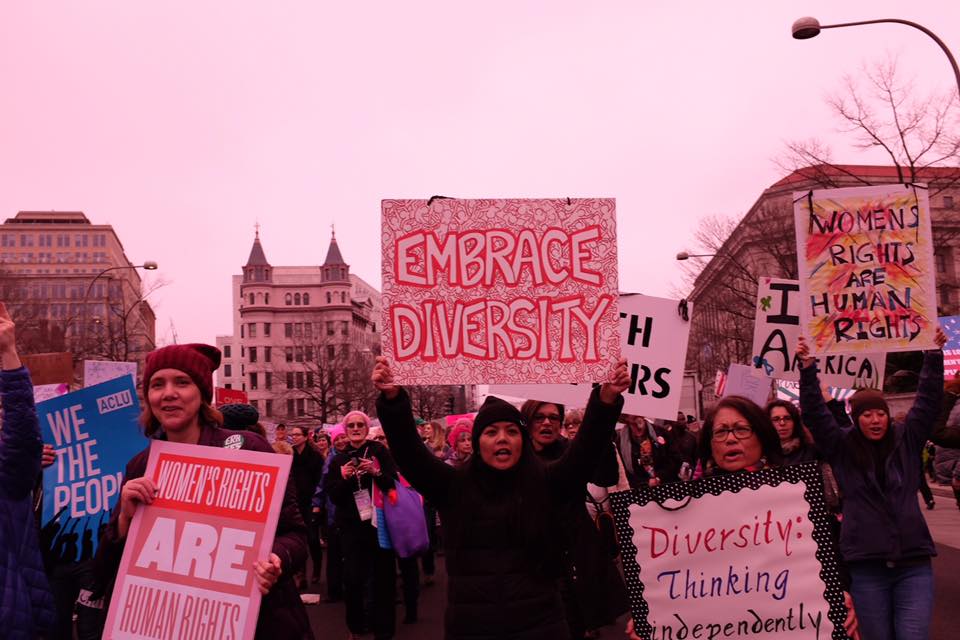 How Will We Be Different After The Women's March?
February 1, 2017
My brother turned 31 last week. His birthday request? That our family gather in D.C. and march together. The day filled up my soul. The "Worst Tinder Date Ever: Should Have Swiped LEFT" sign made me laugh, and these girls marching and chanting in perfect unison made me cry. When Carmen Perez said, "If they don't let us dream, then we won't let them sleep," I knew I had my mission statement. I left restored by my community, feeling stronger for having gathered with my family and with my Family.
Read More