Taking Action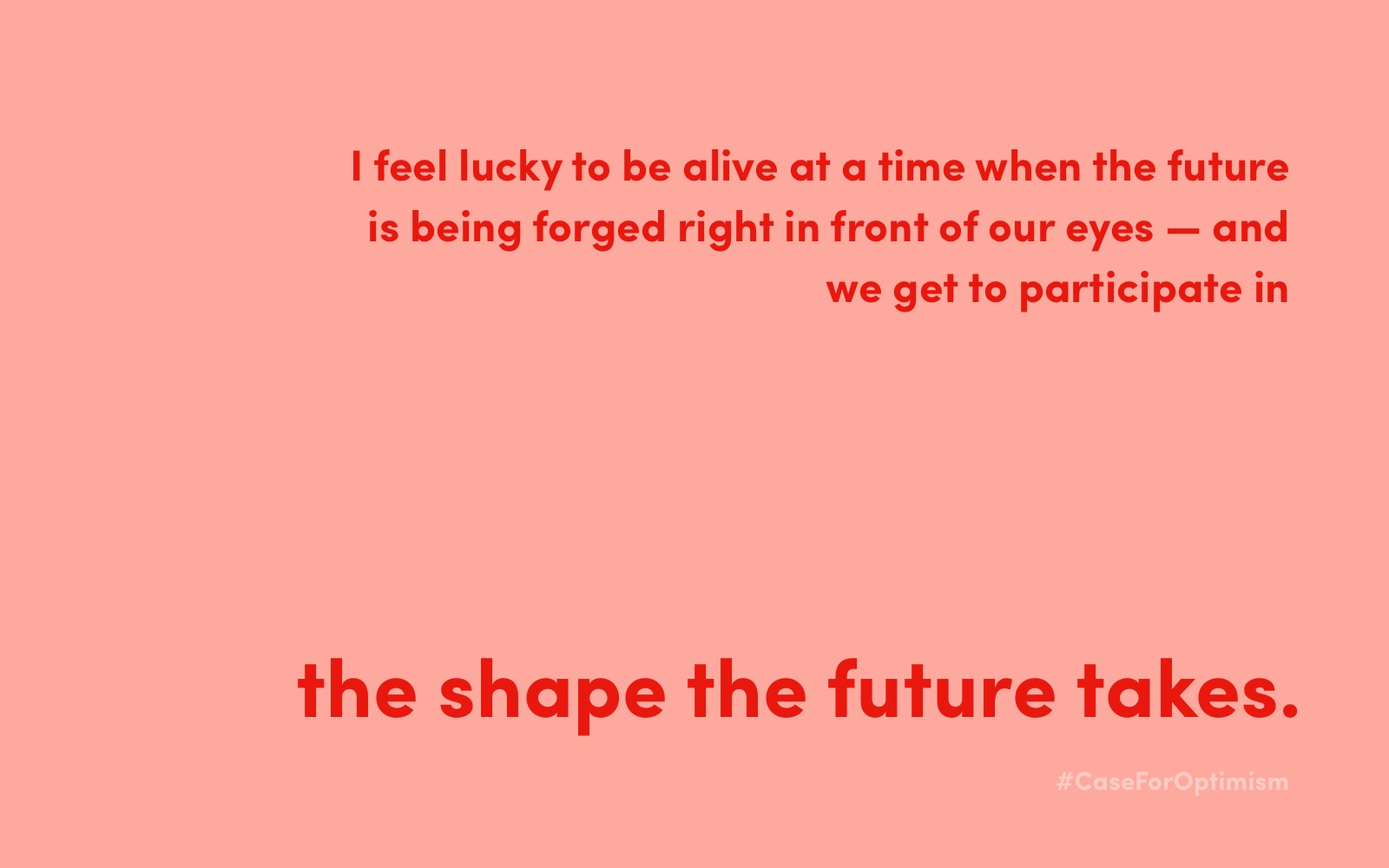 Charlotte Clymer is shaping the future with her #CaseForOptimism
March 7, 2018
1. Express your thoughts about 2017 in an image, GIF, or noise.
2. What did you take for granted in 2016 that you're extremely grateful for in 2018?
Women who get shit done. Seriously, I can't imagine where we'd be right now without women of all backgrounds fighting on the frontline of #TheResistance. I'm grateful to them.
3. What piece of art — film, book, album, performance, painting, whatevs — restores your faith in humanity?
This might seem weirdly out of place, but I am always heartened after watching the scene in Jerry Maguire when Rod Tidwell is knocked unconscious and wakes up. I'm surprised by the folks who misinterpret that scene. He's not celebrating the touchdown; rather, in that moment, he's incredibly grateful for life. He's grateful for his wife and kids. He's grateful for the chances he's been given.
Jerry Maguire isn't really a sports movie. It's centered around sports, but it's not about the competition. It's about relationships. And Rod Tidwell is so narcissistic throughout the movie that he doesn't realize what he has right in front of him, what a wonderful wife and partner he's with, what a great life he's had.
And in that moment, waking up after that brutal hit, understanding what could have been taken from him, he's overjoyed that he's managed to escape tragedy. He does the most ludicrous touchdown dance — but again, not because he scored, but because he finally discovered the true meaning of his life.
4. What happened in 2017 that actually made the world a better place?
Again: women taking charge. We are witnessing a revolution, where the historic relationship between gender and power is getting flipped on its head. I feel lucky to be alive at a time when the future is being forged right in front of our eyes. And we get to participate in the shape that future takes. Inclusion rider, anyone?
5. What are you determined to do—or make or change—in 2018?
I am determined to help good prevail over evil. I think we all know what I'm talking about. Let's get it done.
Good over evil? We're way on board with that, and you can be too: take a look at all the campaigns where film is making a brighter future in our 100 Days of Optimism crowdfunding rally. Or join Charlotte and create your own case for optimism (bonus points for tagging both of us)!