Taking Action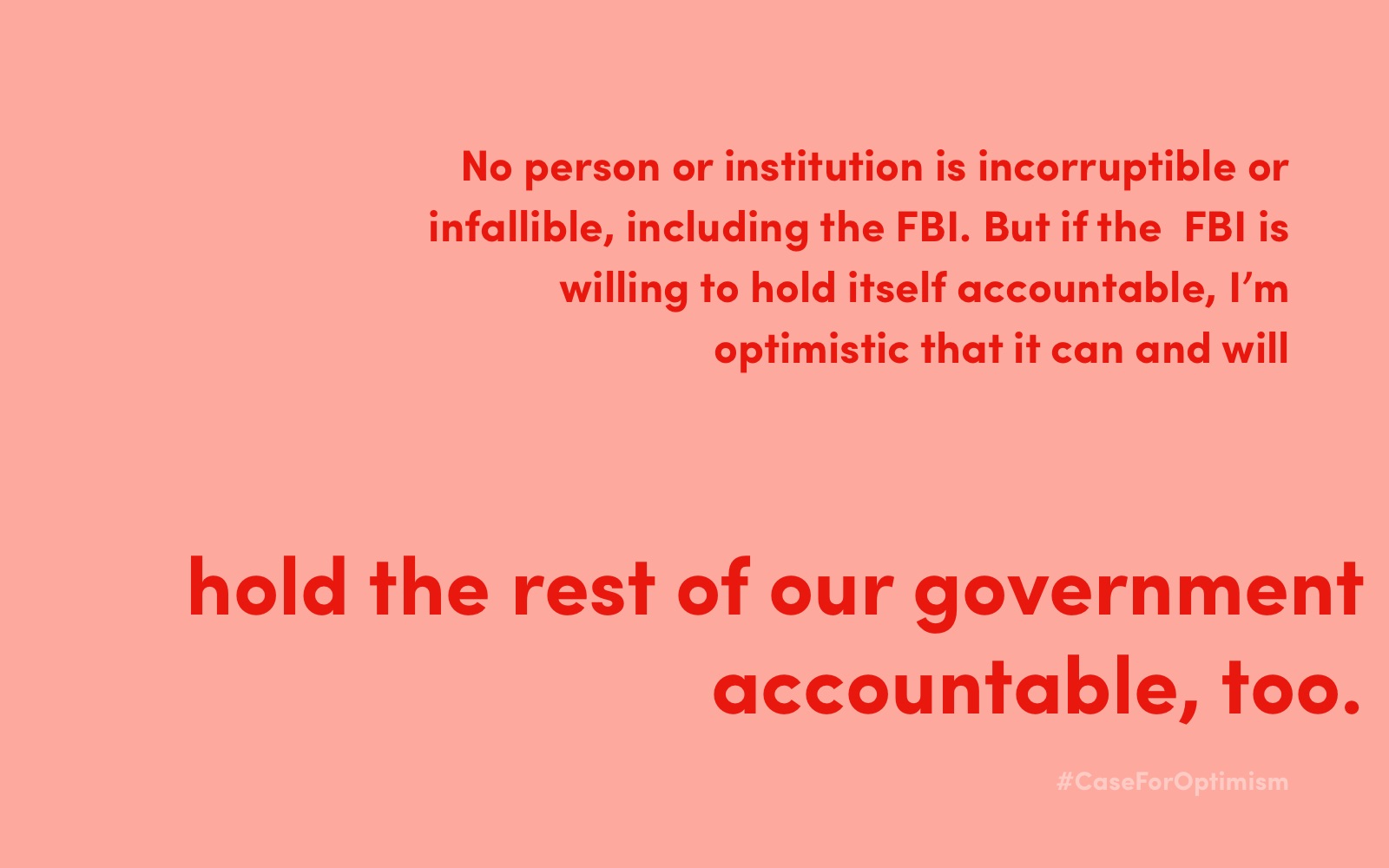 Amanda Knox makes her Case for Optimism
April 9, 2018
1. Express your thoughts about 2017 in an image, GIF, or noise.

2. What did you take for granted in 2016 that you're extremely grateful for in 2018?
This is going to sound weird, but I'm immensely grateful for the checks and balances built into our government ― aka the "Deep State" ― and in particular, the FBI.
Obama spoiled me. At no point during his administration did I ever feel like our democracy was vulnerable. Even Bush and his effed-up Patriot Act never felt criminal or selling-out-to-foreign-entities-with-anti-democratic-agendas to me (at least, at the time). And I'm young enough that Nixon and his crimes feel like ancient history.
Call me naive, but the Russia investigation has reminded me that of course our democracy is vulnerable. It is constantly under threat, from without and within.
My friend and ex-FBI agent Steve Moore explained to me that the FBI's present primary function is to ensure that everyone who is empowered by the law plays by the rules. The FBI polices the police, Congress, the President. No other law enforcement agency does that. They're like a Democracy Integrity Unit, investigating threats from within.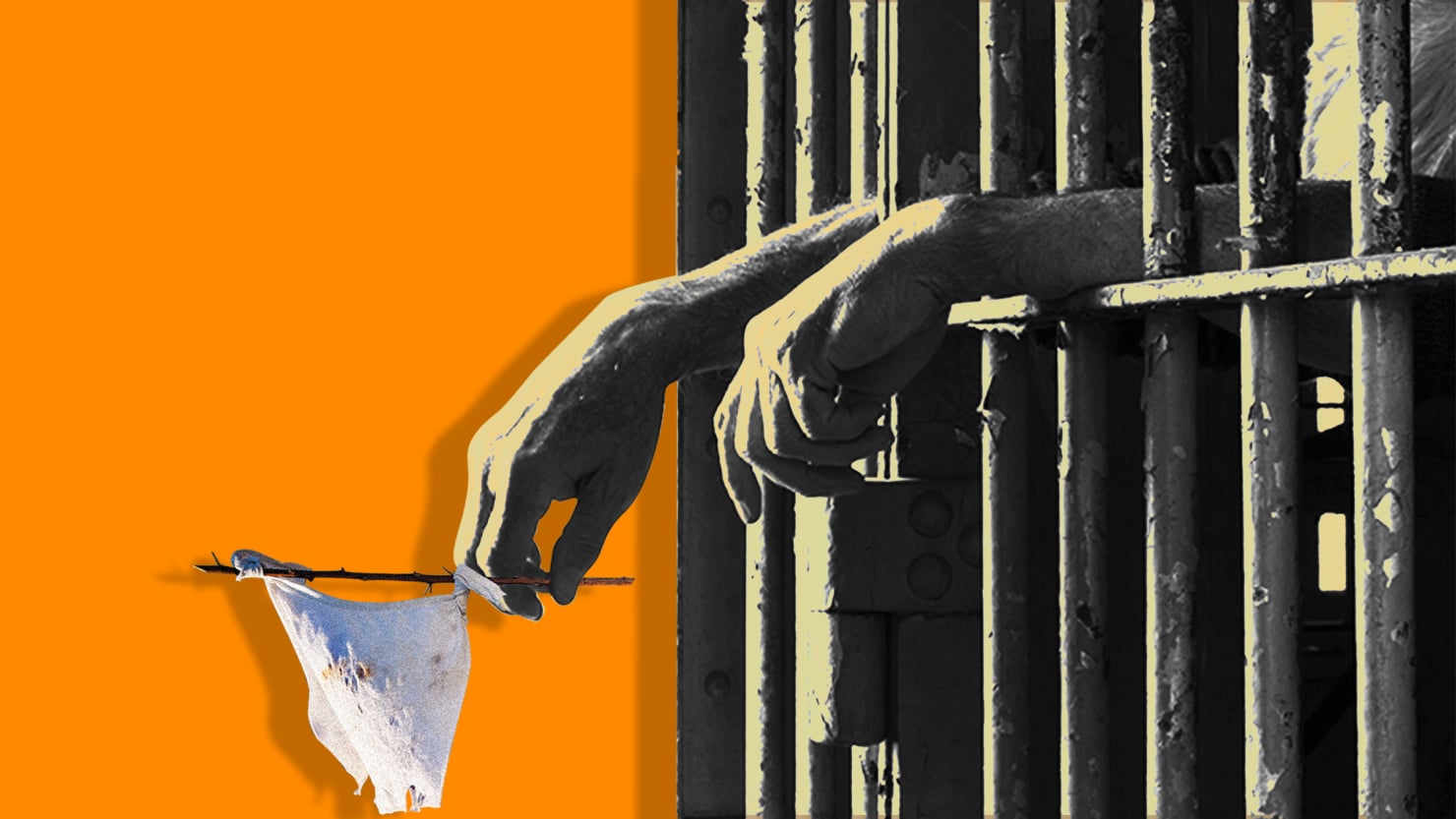 My optimism stems from recent history. The Innocence Project has long advocated for Conviction Integrity Units, law enforcement offices whose sole purpose is to re‐examine questionable convictions and guard against future error. CIUs are often met with open hostility by existing law enforcement agencies, however. Police departments rarely, if ever, volunteer that they've made mistakes, even when faced with incontrovertible evidence of a convicted person's innocence. In most cases, post-conviction attorneys have to wage war with law enforcement just to gain access to evidence for testing.
But in 2015, the Innocence Project and the FBI came to an agreement — the first in DOJ history! — to review convictions based on debunked FBI microscopic hair comparison analysis. Meaning, the FBI admitted to making mistakes in the laboratory. Not only that, they also pledged to identify and offer free DNA testing in the hundreds of cases where their erroneous testimony helped put a potentially innocent person behind bars.
No one does this. That's why I echo Peter Neufeld, Co-Director of the Innocence Project, when he said, "The government's willingness to admit error and accept its duty to correct those errors in an extraordinarily large number of cases is truly unprecedented. It signals a new era in this country that values science and recognizes that truth and justice should triumph over procedural obstacles."
No person or institution is incorruptible or infallible, including the FBI. But if the FBI is willing to hold itself accountable, I'm optimistic that it can and will hold the rest of our government accountable, too.

3. What piece of art — film, book, album, performance, painting, whatevs — restores your faith in humanity?
Kehinde Wiley's portrait of Barack Obama. 'Nough said.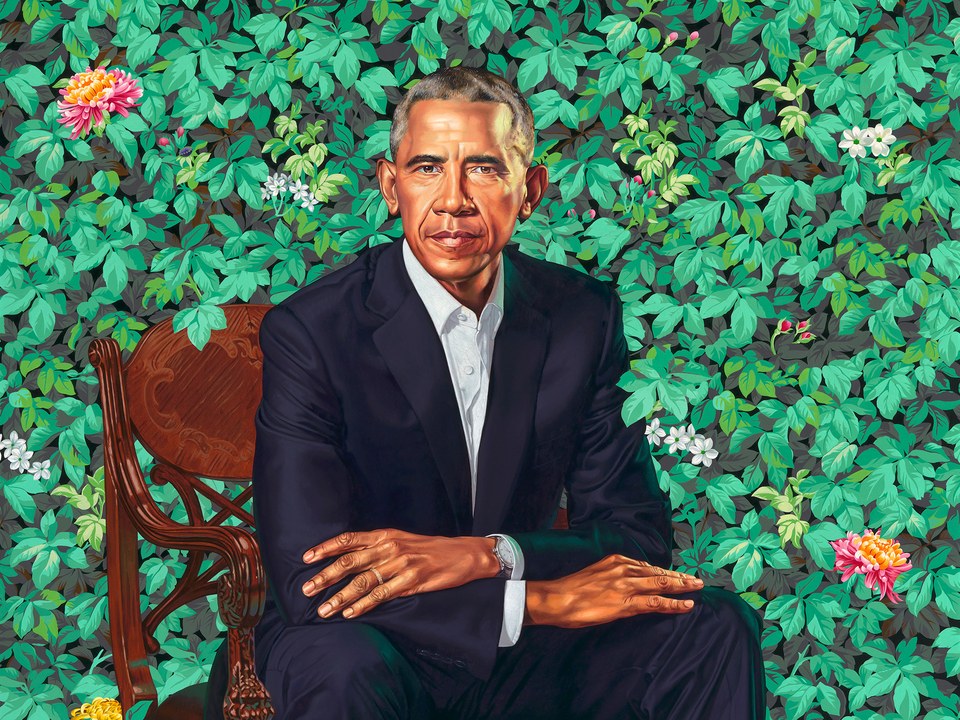 4. What happened in 2017 that actually made the world a better place?
I'm probably echoing a lot of people, but without a doubt, #MeToo.
At the beginning of 2017, I pitched an idea for an article to my editor at Broadly (VICE's women's channel) about how the tabloid media vilifies women and female sexuality. The subject is close to my heart because of how the tabloids treated me during my trials; taking their cue from the prosecution, they profited for years off of the salacious and false portrayal of me as a two-faced slut who murdered my roommate, Meredith Kercher, in a fit of drug- and jealousy-fueled rage during a sex-game-gone-wrong.
When I initially pitched the idea, it felt very lonely and personal, not because I thought other women didn't experience gendered vilification, but because I had yet to meet anyone who had experienced it quite as explicitly as I had. I mean, I was called "Luciferina" in the courtroom, much less the tabloids. Most women I knew had experienced some kind of slut-shaming, victim-blaming and mansplaining before, but that didn't make them think twice about sweeping up copies of US Weekly at the checkout stand or re-sharing salacious Daily Mail headlines on their Facebook feeds.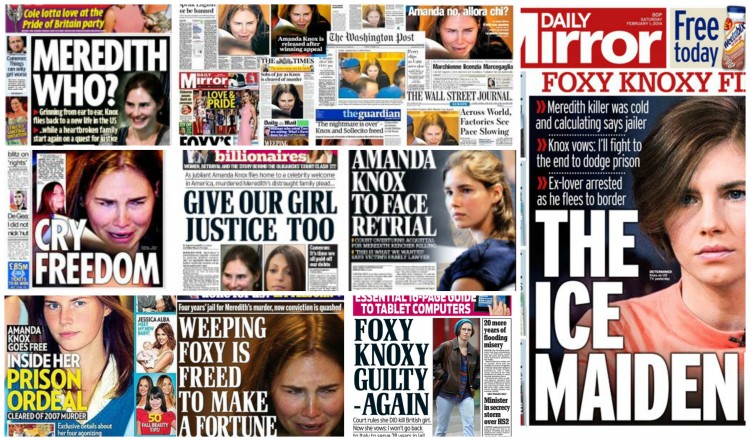 What I wanted to do was show how regular ol' slut-shaming, victim-blaming and mansplaining is the very same misogyny that powers the tabloids' vilification of women and female sexuality. It was a "if it happened to me, it could happen to you, too, and actually it is happening to you" kind of thing. Broadly loved it, and counter-pitched developing it as a web series — thus, the Scarlet Letter Reports was born.
Then #MeToo happened, and suddenly I felt like I wasn't just a lonely voice in the wilderness — but a part of a movement.
By the time I filmed the first episode of SLR in November, it had been ten years since I had been arrested and redefined around the world as "Foxy Knoxy." And as I met women for the series, #MeToo reinforced for me the idea that my story was not just loosely connected, but a direct result of the forces of society that allowed these other women's traumas to occur. Because whether you've been groped, raped or wrongly accused, we are devalued, discredited and vilified in similar ways by those who have control over our narratives, our culture and our truth. The power of the #MeToo movement has given me the confidence to do the work that I'm doing, and the hope that my small part might help turn the tide and create change.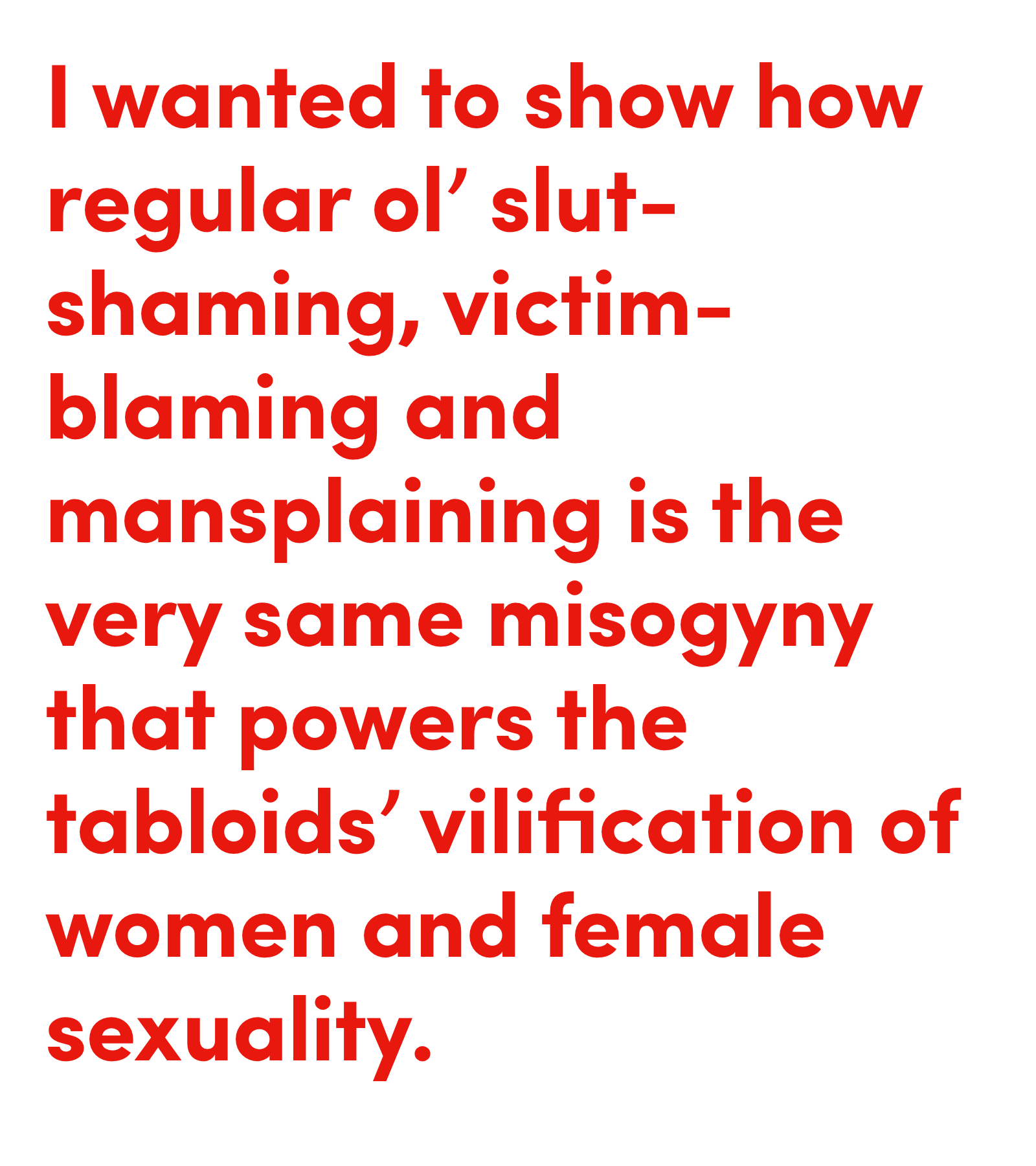 5. What are you determined to do — or make or change — in 2018?
This past year I've been fantasizing a lot about starting a family with my partner, Christopher Robinson — if only we could afford it. In that way, I'm kinky like a millennial. In the meantime, I'm determined to spend more time and energy with the family that's already within reach — my siblings, parents, and in particular, my Oma.
In the past year, her health and energy levels have been waning, but she remains one of my greatest sources of love and wisdom. This a woman who grew up in war-torn Austria, who supported a husband afflicted with PTSD from his service in the U.S. military, and who raised three children and six grandchildren in a country and culture far removed from her own. Her very presence gives me perspective on both my personal troubles and our national ones. In 2018, I'm determined to soak up that perspective like a sponge.