Seed&Spark Updates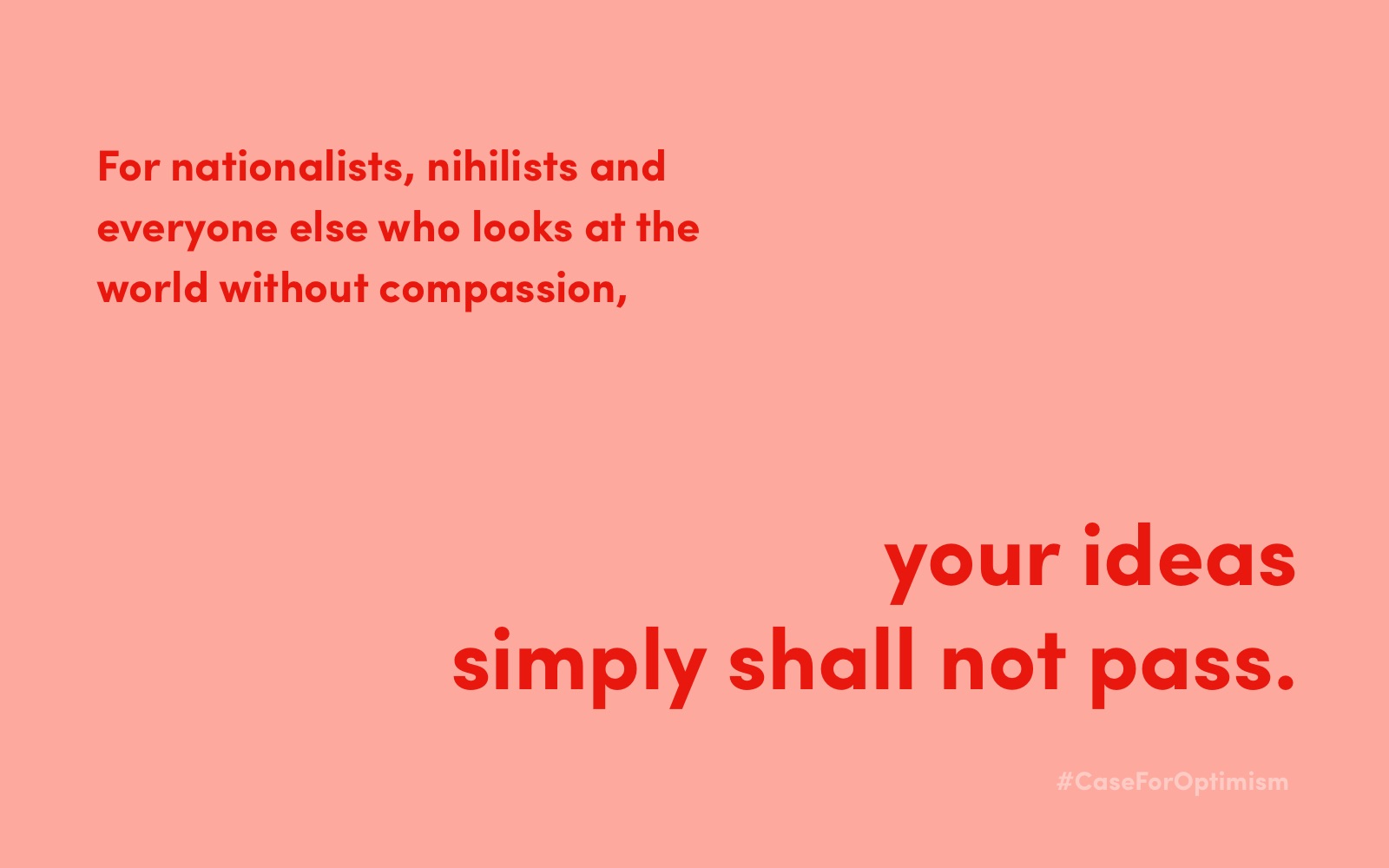 Creator Musa Okwonga on progress, perseverance and his case for optimism
February 28, 2018
1. Express your thoughts about 2017 in an image, GIF, or noise.
Gandalf said it best in Lord of the Rings: you shall not pass. For nationalists, nihilists and everyone else who looks at the world without compassion, your ideas simply shall not pass.
2. What did you take for granted in 2016 that you're extremely grateful for in 2018?
The fact that I moved to Berlin when I did. I am endlessly thankful for that now. Even with all the challenges I see in this city and this country — including the fact that the zombie ideology of the far-right never seems to die — I don't think that I have ever made a better personal and professional choice than moving here.
3. What piece of art — film, book, album, performance, painting, whatevs — restores your faith in humanity?
There are two. It's a cliché, and yes, it is only a movie, but right now one such piece of art is Black Panther. Of course, that film has received some very good and very nuanced criticism, but as a cultural moment I think that it is very important. I went to watch it with a woman who was born in the early 1960s, and who remembers the assassination of Dr. Martin Luther King — and she was overwhelmed. She told me that as an African-American woman she had never felt so "seen," and that she never thought black people could look so beautiful on the big screen. I would also like to mention a book I have recently reviewed for the New Statesman: When They Call You a Terrorist, by Patrisse Khan-Cullors, one of the three women who founded Black Lives Matter. The book, as well as being a uniquely moving and beautiful memoir, is a vital reminder of the importance of collective organising.
4. What happened in 2017 that actually made the world a better place?
So many things. One of my best friends got married to the love of his life, another one had his first child, several close friends got recognised by their peers for their brilliance. And Ian Toothill (Google his story, an amazing human being) climbed Mount Everest while suffering from terminal cancer. Oh, and Kendrick Lamar released an outstanding new album. (Thank you, Kendrick.)
5. What are you determined to do—or make or change—in 2018?
Just keep going. I will just keep going. I recently released a new song with my new band, BBXO, called "Hard Road To Travel." (You can check it out on Spotify if you have a moment). It's about how any true progress, whether personal, professional or political, is achingly slow — and that perseverance is everything.
I can't guarantee how successful my attempts at making things better will be — better, of course, being a subjective term. But I can guarantee that I will keep working. In my experience, having any ambitions grander than that is a recipe for disappointment. So, I will just keep doing the work, and supporting everyone else as they do theirs.
One way to do better? Check out the power of creativity from the filmmakers in our 100 Days of Optimism crowdfunding rally or take a page from Musa's book and create your own case for optimism.