Success Stories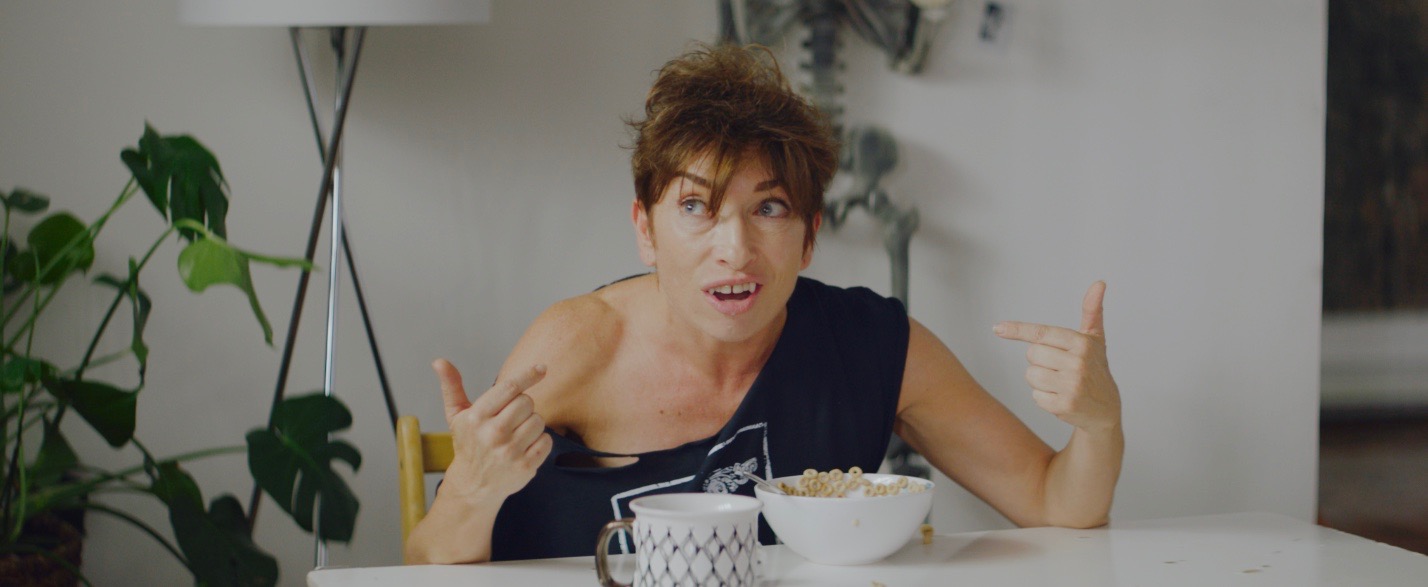 IRS Agent And Vampires Takeover Cinequest Film Festival As Much Anticipated Comedy "Bite Me" Premieres March 9
February 28, 2019
What does an IRS agent have in common with a vampire? They are both bloodsuckers, and they both come together for a "taxing" relationship in the subversive romantic comedy Bite Me, premiering at the Cinequest Film Festival March 5-17 in San Jose, CA. Shortly thereafter, the film will go on three-month Joyful Vampire Tour sponsored by Seed&Spark, an online platform that offers a subscription streaming service for audiences and crowdfunding for independent movie and television creators that emphasizes diversity and inclusion. "Bite Me" also raised its initial funding on Seed&Spark.
The film will premiere March 9, 9:45 p.m. at the California Theatre in San Jose. There will also be 3 additional screenings of the film throughout the festival.
Bite Me is about the real-life subculture of people who believe they are vampires and the IRS agent who audits them. In New York City Sarah (Naomi McDougall Jones, Boardwalk Empire) is part of a subculture of people who identify as vampires who believe they need to drink blood to stay healthy. James (Christian Coulson, Harry Potter and the Chamber of Secrets, Nashville) is an expat IRS agent assigned to audit Sarah's vampire church. Romance sparks between the two while clashes between their different worlds cause hiccups. Sarah's roommates and community are not accepting of James, while James' conservative Christian friends aren't too fond of the vampire cult. As the impending IRS ruling looms, the two are forced to confront their feelings; will they abide by the norms or do they have the courage to fall in love with outsiders. Bite Me is a fun and colorful romantic comedy offering audiences hope, joy and acceptance. The film costars Naomi Grossman (American Horror Story) and Annie Golden (Orange is the New Black).
Following the premiere at Cinequest, the movie will be going on the road for a three-month tour across the country. Called the Joyful Vampire Tour of America, the filmmakers will be traveling across the country in a special vampire-equipped RV spreading the word about the film and participating in special theatrical screenings. Most screenings of Bite Me will be followed by a Vampire Ball at a local venue with audience members encouraged to attend in costume. The entire tour will be filmed for a behind-the-scenes documentary, with audiences able to follow the tour on the Bite Me YouTube channel. The film will also be available on digital platforms for the duration of the tour.
The tour is scheduled for May 7-August 4 and is expected to have theatrical dates in more than 30 cities across the country. Dates and venues will be announced. Major cities on the tour include New York, Los Angeles, Philadelphia, Atlanta, Nashville, New Orleans, Houston, Austin, Tucson, San Francisco, Portland, Seattle, Aspen, Chicago, Washington, D.C. and others.
Bite Me is directed by Meredith Edwards, written and produced by Naomi McDougall Jones, produced by Sarah Wharton and executive produced by Jack Lechner and Joanne Zippel. More information is available at www.BiteMeTheFilm.com.
Seed&Spark is an online platform that offers crowdfunding for independent movie and television creators, a streaming subscription service for audiences and educational events for creative talent. Crowdfunding projects and streaming content on Seed&Spark emphasize diversity and inclusion with more than 70 percent coming from women, people of color and LGBTQ talent. The streaming subscription service, available on Apple TV, Roku or online using any device, offers a highly curated library of award-winning movies and television shows with subscribers having the option to pay what they can every month. Since the company was founded in 2012, more than $16 million has been raised for over 1,100 movies and television shows, boasting a campaign success rate averaging 80 percent which is the highest of any crowdfunding platform in the world. Seed&Spark also holds more than 125 educational events every year across the country to help content creators get their projects produced and distributed. The company is headquartered in Los Angeles. More information can be found at www.seedandspark.com.
# # #