Success Stories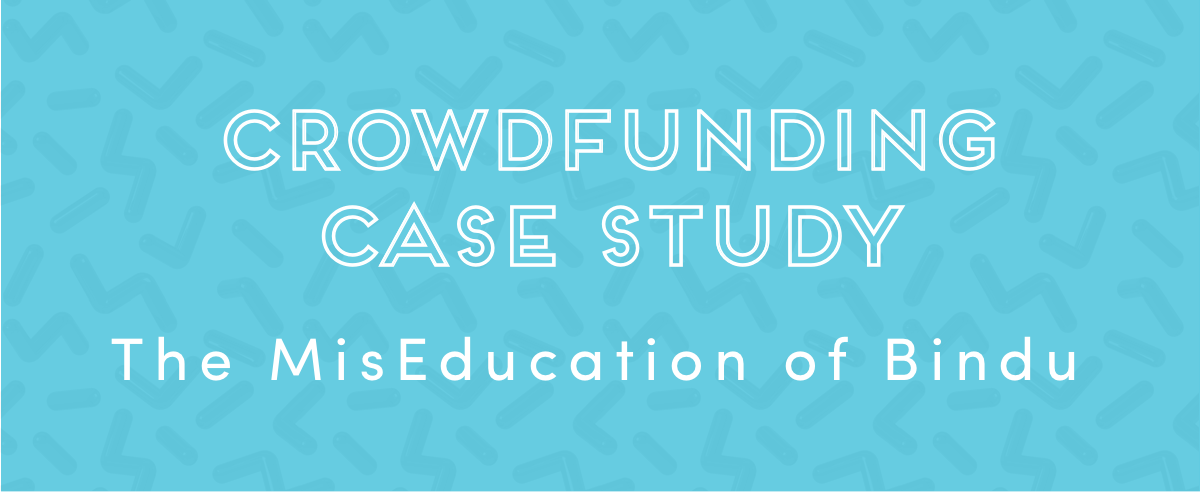 How One Tweet Led to $62,690 to Make a New Kind of Teen Movie
April 25, 2018
Prarthana Mohan had been thinking about crowdfunding for a year and a half, but it was one tweet on a July day that set her on a journey that would change her life.
We took to Facebook Live to dig into how she, writer Kay Tuxford and producer Ed Timpe turned the idea for a feature film they were in love with — a high school story that broke tropes and showed experiences and characters often relegated to the sideline of the story — into $62,000 in film funding and snagging the Duplass Brothers as executive producers.
Key takeaways from these Hometown Heroes winners:
Build your network BEFORE you crowdfund.

Prior to launching their crowdfunding campaign, the production team for The MisEducation of Bindu had already been working on their social media presence not only.



Identify the skills of your team, then divide and conquer.

Figure out who is good at spreadsheets, who is good at special, who in your network is good at asking people to 'follow' because they understand the process and benefit of it.



Prepare for success.

On the day their project launched, the Bindu team started getting contributions immediately and they were bowled over by the generosity. And then they were like 'oh - shoot - we have to start thanking people and communicating to backers.' Their quick success added their work load - but it was a good problem to have.



Find out what REALLY motivates your crowd.

Early in their crowdfunding campaign, the team realized that their messages about representation and diversity were really resonating with their crowd and bringing new eyes to their project. They smartly created and used the hashtag #TeamBindu and invited others to spread the word...and it worked.



Being part of the Seed&Spark crowdfunding rally lit a fire under them.

The opportunity to be a part of the Hometown Heroes Crowdfunding Rally pushed them to get ready for a campaign sooner than they anticipated. And being a part of the rally motivated them to ramp up audience building and overall communication in order to qualify for the rally prizes. In the end, being a part of a rally pushed them to be better crowdfunders.
Ready to turn your great film idea into the next success story? See how Seed&Spark can help, with the world's top crowdfunding success rate, free world-class education and unmatched filmmaker rewards.