Distribution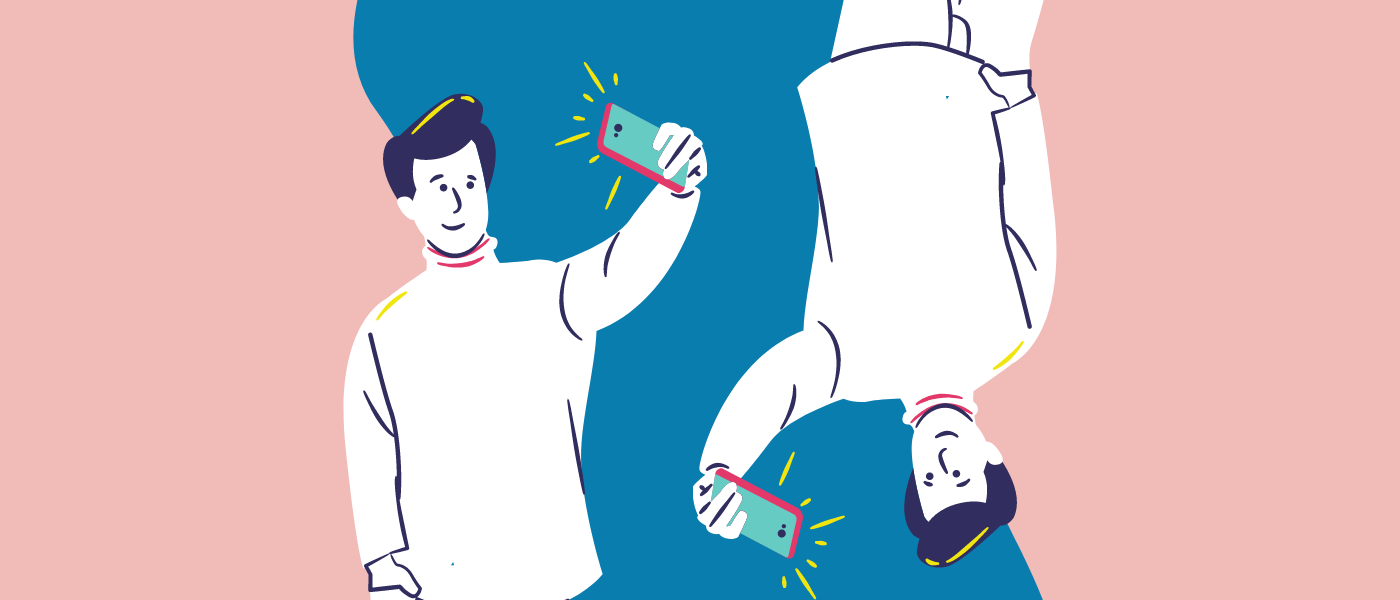 More Than Viral: Join the Vertical Video Revolution
June 7, 2021
Vertical video is everywhere (in your pocket!) — from TikTok to Instagram Reels to new vertical platforms like Rizzle. But is vertical video simply a vehicle for "disposable" viral content, or can the format be elevated to something more? Seed&Spark Film Community Manager Bri Castellini sat with Rizzle Head of Content Thom Woodley and Content Creators Kisha Peart (Audition Antics) and Jordon Waters (Rebirth of Rabbit's Foot) for the latest Lunch&Learn: Video Gone Vertical.
Here's a few takeaways from their conversation:

Vertical videos can be cinema-quality.
While lots of vertical videos are meant for quick consumption, Rizzle's platform supports vertical series, in one minute episodes. "So many people think of mobile video as merely dance videos or viral trends," says Woodley, "What we'd like to do is raise the quality bar of what is on the platform." And raise the bar they do. "Rizzle is almost a streaming service for your phone," says Peart, "but you don't pay a fee."

Vertical doesn't have to be viral.
Woodley isn't a fan of the "viral" model — and doesn't think the success of vertical videos has to be tied to it. "My mindset, if we have to compare it to a disease: Let's call it chronic," he says, "Because the idea is you get it and you keep coming back to it; you can't shake it. You keep wanting to watch the content over and over again." And that allows for a wider range of content from one creator, which Rizzle supports by giving each creator multiple channels.

Platform (and format) impacts production.
It's no surprise that filming in vertical is a shift from filming in traditional horizontal, "You have such a small frame," says Peart, and that effects action: "If you've got one character all the way on the left, and one character all the way on the right, it's not going to work." Waters adds that the time limit also has to be taken into consideration: "The first 30 seconds really has to count, because there's only 30 seconds left." Even the platform control buttons can impact framing. Waters, who produces and performs in Rizzle's Rebirth of Rabbit's Foot learned that the hard way.

Vertical video showcases personal stories.
When Rizzle first launched, Woodley says personal vlogs and talking heads were the primary content. "But that's what we pick up our phones for anyway," he says, "to see and hear people talking." And that's where vertical video shines brightest: "Cinematically" says Woodley, "it puts us in the mode where we have to think less about Lawrence of Arabia sweeping ultra wide shot with a background that dwarfs the protagonist — and more about the people, up close and personal."

The best vertical video is a short vertical video.
While we might be used to carving out thirty minutes or an hour to watch a favorite show, Rizzle is focused on fitting into the margins of your day. Unlike the unsuccessful Quibi (a celeb-studded vertical video platform with ten-minute episodes), Rizzle's episodes are only one minute long. "One of the things Quibi showed us is that people don't really want to watch long content on their phone and that's just because the experience is different," says Woodley.

"I love that the convenience of Rizzle is you can kind of be anywhere. If you only have five minutes, 'Oh, let me watch a couple episodes here,'" says Peart, "I think it's convenient that you can watch as you go and you don't have to say, 'I really need an hour to be able to watch this show.'"
If you're interested in enjoying (or creating!) content on Rizzle, check them out here.

And if you're looking to fund your next vertical production, we'd be happy to help.