Film Crowdfunding

Our favorite crowdfunding incentives of 2017
December 21, 2017
As we count down the last few days of 2017, our team looked back at the year in crowdfunding and came up with a list of some of our favorite incentives this year. If you're looking for some inspiration or to see the creativity of our filmmaking community, you are in the right place.
And if you fall in love with one of these projects, go on and click through to follow their journey through email updates (and help them unlock amazing rewards for building their audience.)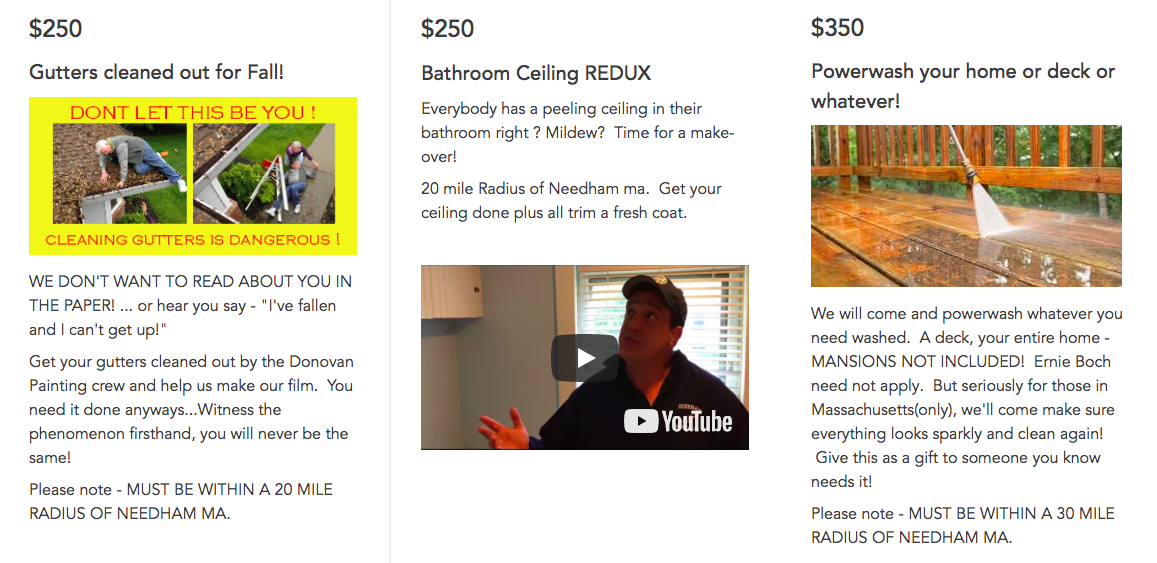 These blue collar filmmakers offered blue collar services, really demonstrating that crowdfunding isn't asking for money but offering value.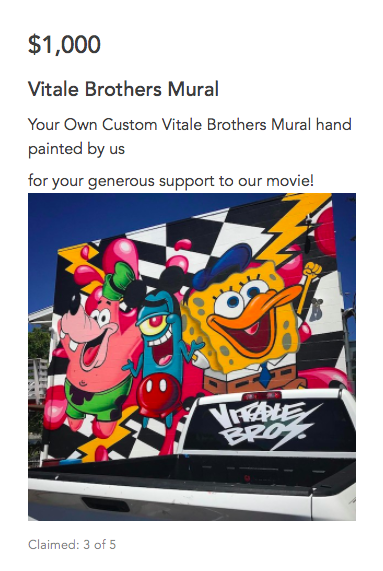 The Vitale Brothers were already known for their murals and visual art, so a custom mural painted by them connected their artisty to the film world while giving the contributor something truly original and DOPE.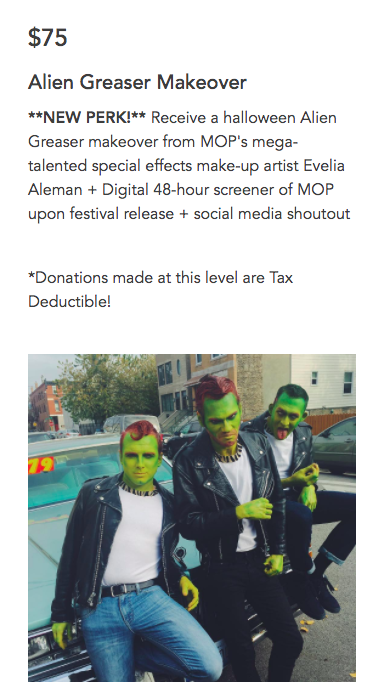 Get into the spirit of the film and look the part! In this campaign, $75 got you made over as an alien greaser by the film's makeup artist.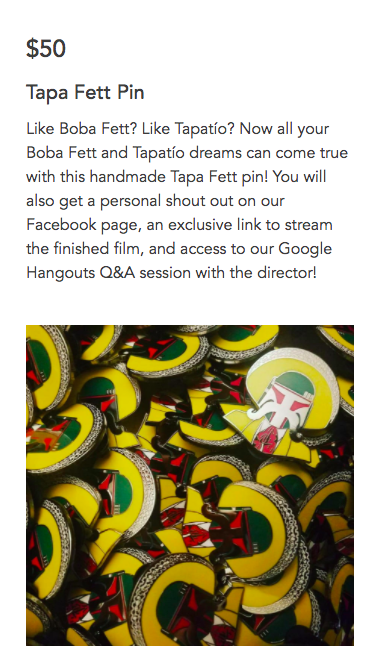 We don't always encourage physical items, but this Latina superhero campaign offered an incentive that spoke to our love of Star Wars and Mexican hot sauce.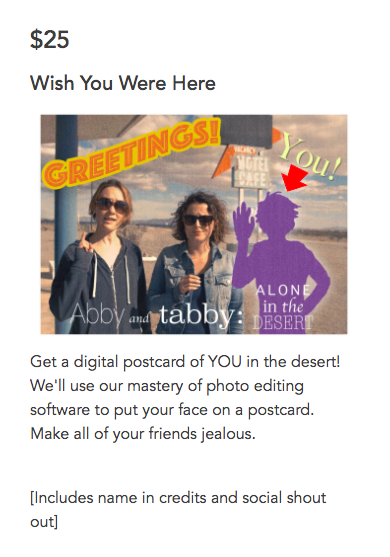 This team used the location (which is key to their story) to providea great update to the customized photoshop image in these "Wish You Were Here" postcards were ...and we still have ours.
When you're raising funds to make a musical feature $25 for a personalized song is a great way to personalize an incentive and tie it to the world of your film, as well as showcase your singing chops to the audience. (The director did 200 of these over the 30 days of the campaign!)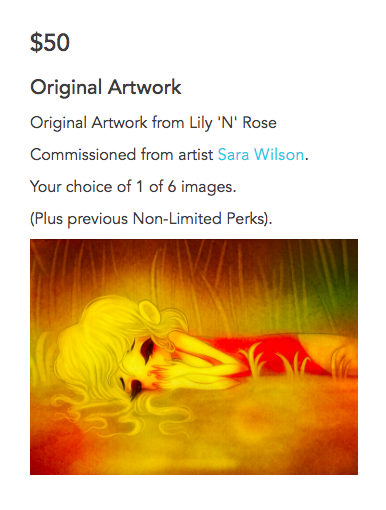 Talking about bringing the world of the film to the audience, $50 for original artwork that is showcased in the campaign materials and film is a smart incentive.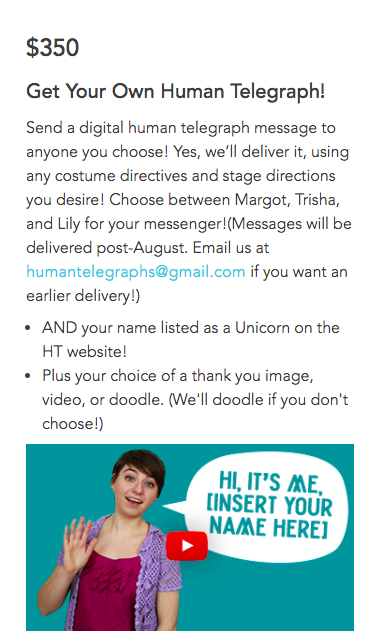 This incentive — a custom Human telegraph that you can send out to anyone in the NYC area — bringing the narrative world to the real one.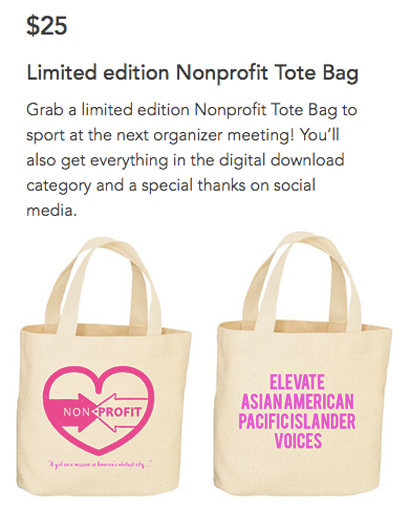 Tote bags as incentives are hit and miss, but this one with an important message about representation is a total win in our book.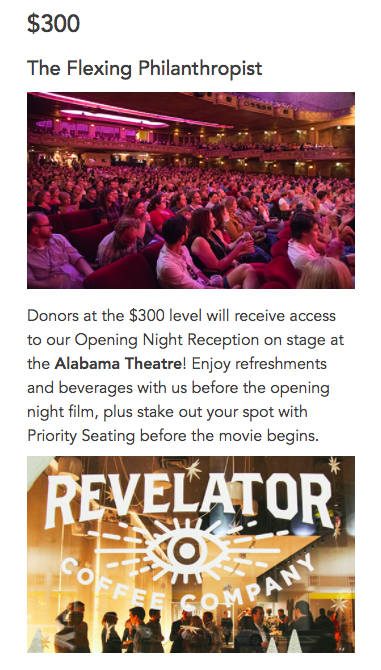 Not only does this incentive grant you festival access and passes, but they made it into a whole package with personal golf cart service and a very popular (and cozy) hoodie. Physical incentives are not usually advised (are you sensing a trend yet?), but the festival was planning to have them available for their event anyway, so the merch already in the works.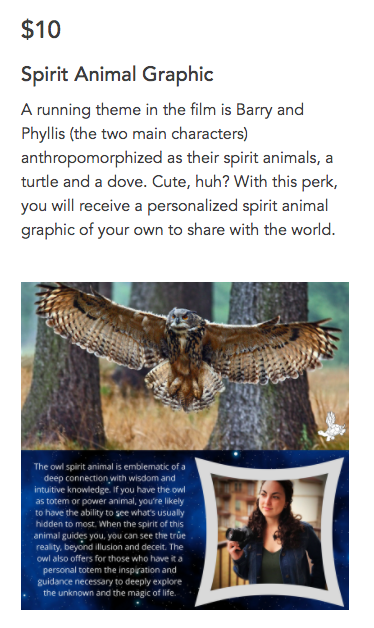 This campaign made great use of personal, digital and shareable incentives, including digital thank you images like this spirit animal version that ties back to the story.