Education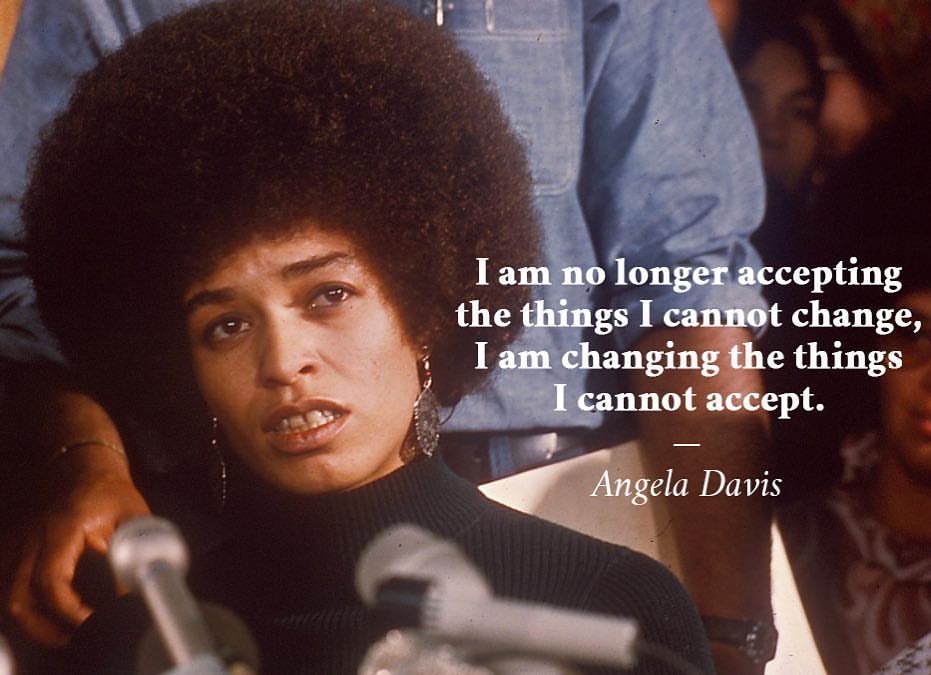 Shadows
November 14, 2016
I have felt for most of my life that I live in the shadow of death.  The fear lurks on darkened streets, where I navigate my female body, my non-binary identity, and my queerness.  It shows up in my fellow citizens, whose intentions I don't trust.  It taunts me on Trans Day of Remembrance, when we say the names of all the innocent people who have been murdered, without justice.  I scroll by it in my Facebook feed, seeing innocent people of color killed in cold blood, without justice.  As I look into the eyes of my loved ones who are othered by our society, that shadow of death appears behind them, surrounding us.  I see it bubble up within ourselves, when the pain of living a half-life becomes too much, and the soul breaks, unable to keep moving forward, seeking out substances or risks to fulfill what seems to be an inescapable fate, that ever-present shadow, taking whatever it wants, without justice.
To survive, I hide.  Plug my ears so I won't hear the threats.  Avoid eye contact so I won't be assaulted.  Silence myself so I won't be found out.  I tell myself that there's nothing to fear in the shadows.  It won't get me, if only I can make myself so small that I can be safe.  If only I can shrink so much that the hatred of others won't hurt me.  If only I feign dead so that death will pass over my doorstep during the night.  Yet the night will not end, and morning never comes to relieve me of this unbearable fear.
When I was a child, I learned how to hide.  I learned what it was to make choices based in fear.  I learned that love was predicated on conditions for who I was supposed to be in the world, and if I broke that contract, so too would that love break.  Families can unravel. Soulmates can leave.  I learned that my body could not be protected and that my humanity could be denied.  In those lessons I lost my agency and my ability to love.  I learned how to hate and how to hurt while surviving in body but not in spirit.
So I died before I ever really lived, unable to hear, unable to see, unable to move, unable to connect, unable to love, a prisoner of this overwhelming fear.  Yesterday, on the anniversary of Kristallnacht, we as a nation elected a President who represents that shadow more precisely than anyone who I have ever witnessed in my lifetime.  In this moment where the stakes could not be higher for me, I have decided that I can no longer hide.
We often focus on the irrevocable acts, the events that alter the course of history, the dramatic climaxes of our own stories.  They are visible, they tangible, they are real.  The wedding. The divorce. The birth. The death. The victory. The massacre. The election.  Yet before that moment in which we fully understood that we could no longer live as we had before, a million smaller moments happened that brought us to where we now stand.
When I was 27 years old, I put my belongings into my Corolla and drove across this expansive country to a city that I had never visited before.  I arrived in Los Angeles, the City of Angels, the city of Lynchian nightmares, a city where I felt that perhaps, I could become the person that I wanted to be.  This wild west city, completely foreign to me, was not so much a blank slate as it was a mirror.  Independent from old habits, patterns, and people to blame, I looked into it and saw the true reason that I had not become who I wanted to be yet: I had forgotten how to love, and in doing so, I had also forgotten how to create.
Learning to love again must begin with oneself.  In Audre Lorde's words, "Caring for myself is not self-indulgence. It is self-preservation, and that is an act of political warfare."  Over many years, I learned how to love myself.  Instead of mourning the family I did not have or the trauma that had befallen me or the love that I had lost, I began to cultivate love for others and the belief that perhaps, that could be enough.  That I was enough.  From that place of love, my entire life shifted.  I am five days away from my 30th birthday, and I have a beautiful home, a meaningful job, fulfilling creative work, and a loving relationship.
How do you reconcile the incredible power of love to change lives in the aftermath of an election that awards an unbelievably rich, racist rapist with the highest seat of power in our nation?  In the following day, I experienced a crisis of faith.  I had trusted in the universe.  I had believed that people would choose love and compassion over fear and hatred.  The values with which I rebuilt my life had lost in this election, and I wondered what the point was in trying to love.
I considered the love I feel at The Trevor Project, helping LGBTQ+ youth every day.  I considered the love that fuels my creative writing.  I considered the love that I see in my girlfriend's eyes.  I considered letting this hatred envelope me, as it had in the past, to reflect it back out at those who wish me harm.  I could fight fire with fire, darkness with darkness, an eye for an eye, fueled by that intoxicating mix of fear and rage until I've blinded everyone around me.  But I have come too far.  There is no going back, even if I wanted to, because I have changed.
I decided to call my parents.  Ten years ago, I shared with them that I was pursuing my dreams as an artist, and that I was in love with a woman.  We did not speak for a long time after that.  Over my twenties we reconnected and I tried desperately to be the kind of person that could be worthy of love.  Not an artist.  Not a queer.  Yesterday, I felt that there was nothing to lose, so I told them that I was in a relationship with a woman.  They responded with love.  Though I had already cried so many tears of grief that day, I also cried tears of joy, because in learning to love again I had not only changed myself, I had changed my family.  The past cannot be undone, but with love we had created a better future.
In that moment, I understood that we hold within ourselves immense power, even when we come from seemingly unforgivable trauma, and even in the face of seemingly insurmountable oppression.  This is why I refuse to hide any longer.  Things are going to get worse, and there are very real reasons to be afraid.  I will not shut my eyes.  I will not plug my ears.  I will not walk away.  I will not break my heart so that others won't break it for me, because to do so would be to give up on living.  
I am here to live my life, whether or not others respect my humanity, whether or not others garner me dignity, whether or not I am loved, because I know that within myself, I am enough. I will respond in the face of hatred and fear with this same offering: You are enough. You are worthy.  You are loved.
Take action to support the LGBTQ+ voices of tomorrow:
Since Election Day, the volume of youth reaching out for support has surged for The Trevor Project, the only nationally accredited suicide prevention and crisis intervention organization for LGBTQ+ youth.  Find out how you can volunteer, donate, and advocate at thetrevorproject.org.  Start a fundraiser for Giving Tuesday at trvr.org/TrevorTuesday to support LGBTQ+ youth in crisis through the holidays.  Take action to show LGBTQ+ youth that even in this difficult political climate, they are worthy of support and love.
___________________________________________________________________
Rory also wrote about the Cinefemme program "Dinner With Dames" that is providing mentorship opportunities to women in film.