Showing results tagged with: "updates"
Film Crowdfunding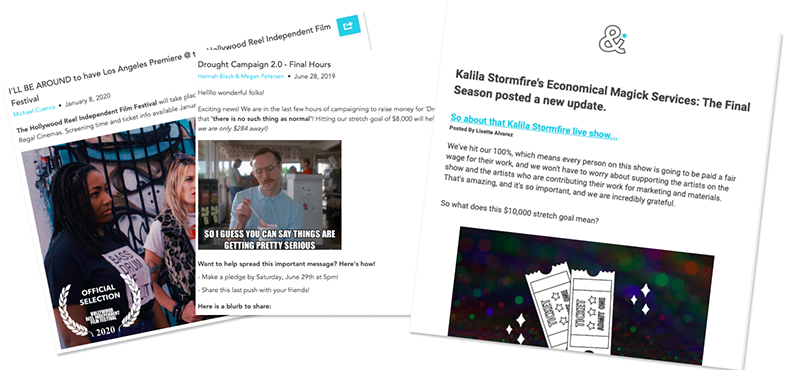 What's up with updates: How to use them to reach your crowdfunding goal
February 10, 2020
We spend a lot of time here at Seed&Spark singing the praises of email. Did you know that sending a personal email has a 25-30% success rate at getting someone to pledge to your crowdfunding campaign, versus the 1-2% success rate you'd see if you posted on social media alone? Wild.
Read More