Filmmaking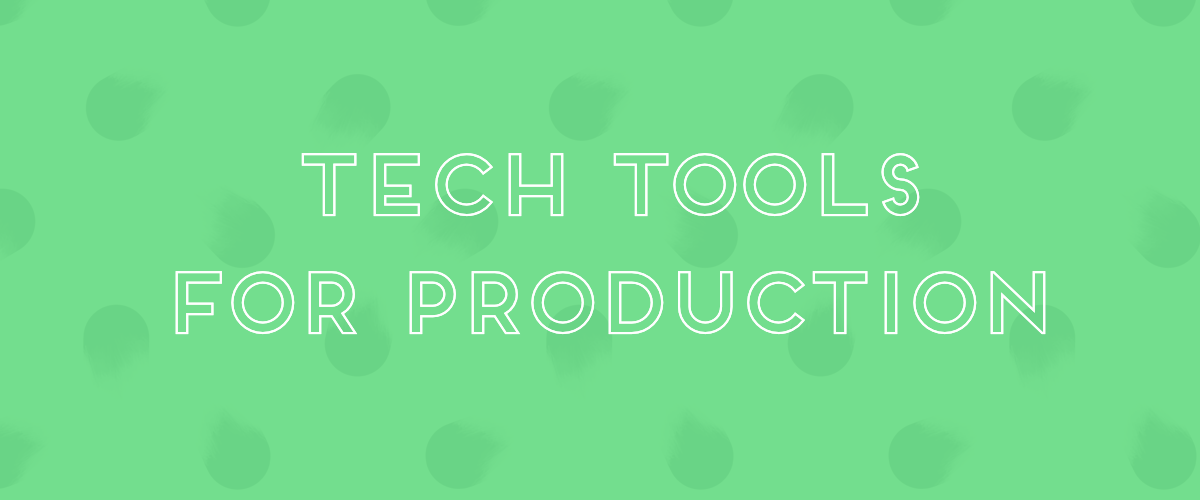 Film production tech tools
August 9, 2018

You have the script, the location permits are pending and your call sheet is allllmost done. Production on your film project is around the corner, so we rounded up some tech tools that we've found helpful over the years as filmmakers and working with filmmakers.
Casting is pretty critical to production, amirite? It's been Backstage's focus since 1960, meaning they've simplified the process of finding top-notch talent with a robust platform of tools that's grown over the years. Get a free casting call on us by using code SEEDSPARKCAST and get the right talent in place for that moment you call action!
Need to crew up locally, but wish there was an app for that? There is! Cinematcher's mobile app means finding and managing crew in your area is a few taps away. Because local matters, and being able to work with your crew on the go is something any independent filmmaker needs. Their beta version was tested by filmmakers across the U.S. and the new version for iOS is bound to be even better.
Production means lots of footage and lots of footage means you need LOTSA storage. We love the drives from G-Tech: high performance and portable drives for everything from storing, transferring, editing to distributing content. And they gave us a promo code to save you some $$ on these essentials: Use code VIP10 for 10% off (Outlet Store products are excluded).
Why limit yourself to a single source for gear? Browse nearby gear from individual gear owners, rental houses and production companies, all in one place on Kitsplit. Why we're into this? It increases your options, helps you find the best deal and saves (precious, precious) time by renting gear near you.
Moxion is a dailies platform designed by filmmakers for filmmakers. Its beautiful and intuitive interface is specifically designed for productions to easily view and securely share their footage...which, is kinda a huge deal.
When you're on set, working your buns off to get every shot you need and as many you want, time is not always on your side. So while you may use the high-quality footage from Shutterstock while you're in post, keep it in mind while you shoot. Because it's great to have a plan B, C, D in case there's something undoable on the shot list.
Let's face it, stock footage and audio assets can be expensive. So much so that not everyone is able to afford some of the high prices that some agencies demand. Videvo offers thousands of free, safe-to-use, high quality video and audio content. Perfect to use in your stories!
We're a sucker for brands that are committed to creators and corporate integrity. And it's even better when the said brand has a kickass tool that helps with a big need in filmmaking: transferring massive files fast, securely and without requiring 17 logins and passwords. Enter WeTransfer Plus. You can send up to 20GB at a time, no recipient account required, and personalize your profile to deliver your files to collaborators in style (a good filmmaker never passes up an opportunity to build their brand, amirite?).
Need to pay your cast and crew? Meet Wrapbook. Wrapbook is a powerful entertainment payroll service that allows you to pay your cast and crew all from your browser.

With everything on one dashboard, you can easily review expenses and timesheets, pay people with a click, and share important documents like call sheets with your entire production – all in one place. Wrapbook has a one-time activation fee and charges just 0.5% of the payroll you run. It's very indie friendly & may be perfect for you.