Filmmaking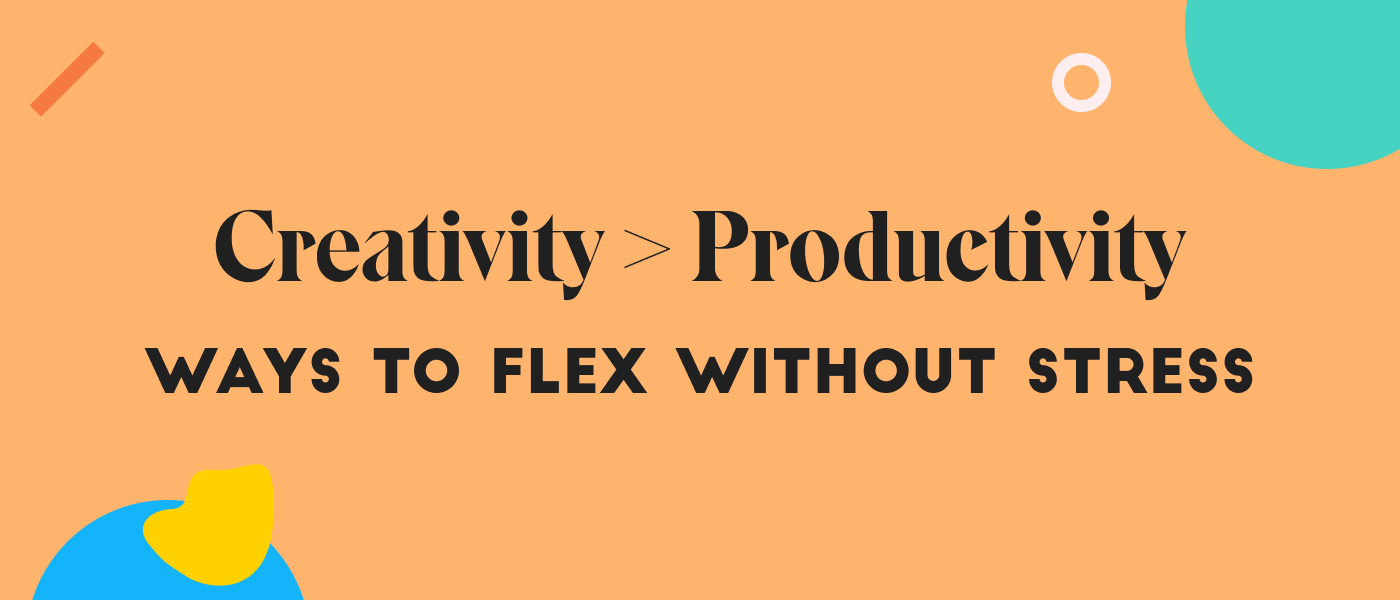 How to Be Creative Without Being Productive
March 24, 2020
As we watch the system of capitalism collapse under the weight of COVID-19, it's worth reflecting on why so many artists, even those recently laid off or finding their hours cut, feel the pressure to continue to produce. You are not your labor. You are important and valid, and if making progress on a project or your career just isn't comforting to you right now, to hell with it! We've already written for folks who need to stay busy to stay sane, but those aren't the only type of people in the world. Below are some ideas and resources for staying creative without the burden of creating consumable content hanging over your head:
Be the sounding board
If you aren't the friend who needs to stay busy in a crisis, we bet you have that friend (maybe more than one). Offer to do a virtual writer's room or brainstorm session for their latest project, so they can get it out of their own head. Don't feel the need to pitch back to them, even if they offer you the space — this isn't about you, it's about them.
Craft purposelessly
Knit or crochet a scarf you don't need while listening to your favorite podcast or watching your favorite show. Paint a picture even if painting isn't your strength. Go through Jenna Marbles' videos of her attempting different viral crafting trends and, if you find yourself with similar materials, try them yourself. Just create for the sake of creating, without an end goal. It's all about the journey, friends, so make it a fun one. Plus, crafting has proven brain benefits!
Redecorate your space
Don't let your space get stale. Change out the pictures/items in your frames, move the couch to the part of your living room with better light, finally hang up those twinkle lights you got. Wish it was still Christmas? Put the tree up and decorate it with more spring-centric colors and items! Do some research about Feng Shui, consider logging back into Pinterest for the first time in a decade to try out a DIY project, or simply find a place in your home for your new useless crafts (see above).
Learn a useless new skill
Teach yourself super-specific phrases in dead languages (fun fact: "Ubi est latrina?" is Latin for "Where's the bathroom?"), figure out how to build the perfect card stack, learn the entire dance from Party Rock Anthem or get really great at taking glamour shots of your succulents with your phone. The trick is to learn something that has no practical benefit to your day-to-day life outside of simply bringing you joy. The pride of a job well done, but for a job that you don't have to worry about negotiating the best pay or worry about being asked to do at scale.
Get in the game with roleplaying tabletop games
Whether you're a frequent player or have never even looked at a mini of a Gloomstalker Ranger, D&D is a fantastic way to collaboratively and dynamically tell a story without the pressure to monetize it. A site like DnD Beyond will walk you through the process of making your very first character, explaining how it works along the way. Sites like Roll20 make it even easier to play digitally with people from all over the world.
Change your position
Shift your perspective and get creative with a tool that's yours alone — your body. Turn on some music (or tune out all the life noise) and just move. Explore what your body can do and what it feels like. Get silly. Be weird. Do that thing we call "dance like nobody's watching". Shake it up, down or stay low to the ground.
Play in a new medium
Lovingly ditch your go-to medium and get to know a new one. Step away from the laptop and pick up a paintbrush. Put down the camera and get in the kitchen. Try your hand at collage or poetry or zine-making. Dust off that ukulele you've had since college but never really learned to play. Have a dance party with your family. Allow yourself to experiment in a new medium, where the goal is playfulness not productivity.
Start and stop and start and stop with stop motion animation
You finally have all the time in the world to spend hours making 10 seconds of video! Stop motion animation doesn't need fancy clay figures or even good drawing skills. Stick figures work just as well to personify your character and tell your story. Maybe it's a story about a stick figure trying to figure out how to spend their quarantine, maybe this is the story we all need right now…
Crack open some coloring books
The repetitive motion of coloring inside the lines is known to reduce anxiety and have an overall relaxing effect. Find your new favorite color palettes by finding some adult coloring books online, or printing out sheets made for coloring in from your favorite artists. Meg Adler, the artist behind Letters Aligned, who is local to the bay area made a free digital coloring book available online. Print out your favorite page and color it in!