Film Crowdfunding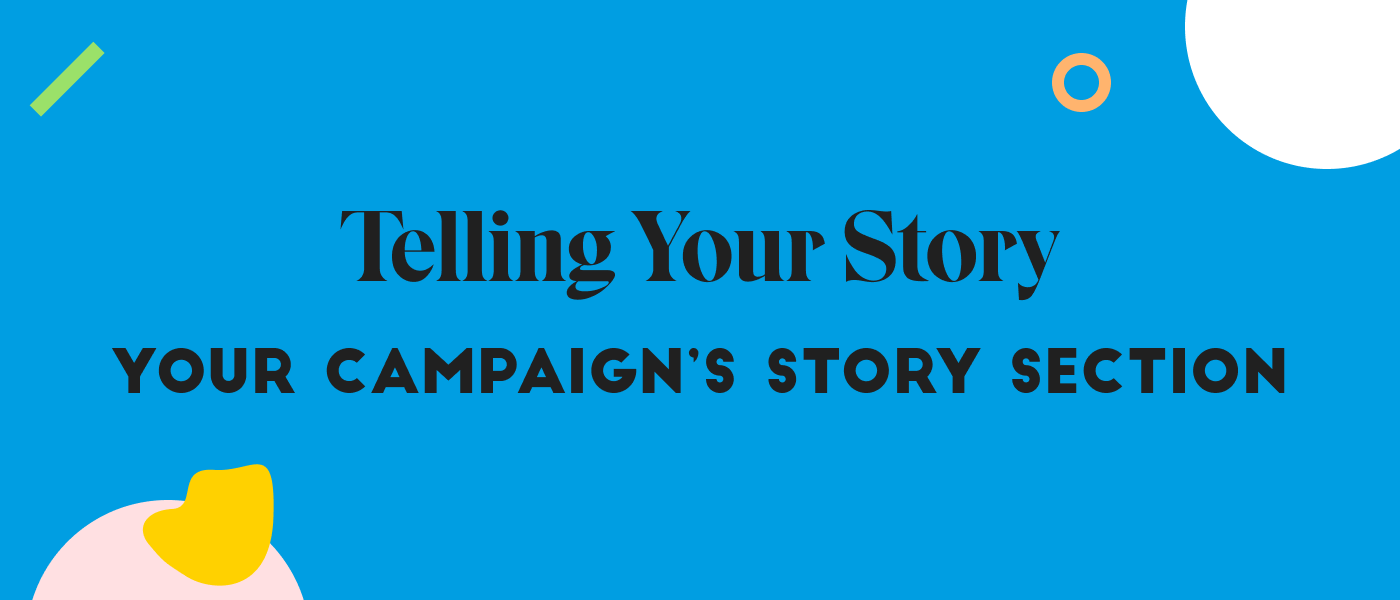 Telling Your Story With Your Story Section
March 11, 2020
Crowdfunding done best is an exercise in storytelling more than one in fundraising, and as a result, the Story section of your Seed&Spark is a powerful tool for your overall project pitch. Don't worry, though, we got you! If you're looking for inspiration on what to include and how best to include it, read on.

What is the most important or interesting thing about this project? It may be an expanded summary of the storyline, it may be a deeper dive into a representation vacuum you're filling, or it may be how this team came together to make such a work. Whatever your best foot forward is, put it at the very top of your Story section, and make it captivating. Take us on a journey, and use this section to make the case for reading further and getting involved.

You hopefully have already answered the following questions to some extent in your pitch video, and your Story section is a great place to double down on them and explore more deeply.
Why Me? Why are you, the creator or team of creators, the best people to tell this story? Is it personal to you? Is it something you're particularly interested in? Is it a genre you've never tried but always wanted to?

Why This? Creators have many stories within them that fulfill 'Why Me', so why is this the next project on the slate? And what makes this story different from all the other stories trying to get told? With original content exploding exponentially, make your case for why your project is worth attention in particular, in spite of its competition.
Why Now? What makes this story topical, both in themes and in production? Why are you making it (and crowdfunding for it) now, rather than a year ago or next year? Why is this the best moment for this story and not another? Answering this question creates a sense of urgency that builds your momentum and is great for motivating supporters to not just get involved, but get involved early (when your momentum needs the most help).
Why You? Why should the audience (whom you've identified and targeted specifically with your outreach, because you aren't messing around) not just be excited, but be compelled to get involved? Remember, people aren't donating to your campaign — they're joining it. You aren't a charity, and this isn't a one-way interaction. You're in this together, so get them excited about that opportunity and give them tangible reasons to want to jump in.

You should add a paragraph near the end about where you are in the process of creating this project, how this campaign will move the project forward, and what your plan is for when it's finished. Do you plan to submit to festivals? Release for free online? Audiences look to understand why you're crowdfunding and what this specific campaign will accomplish, as well as how they can see the project when it's finished.
This section is the promise you're making to your crowd.
When you hit your green light, this context will be the expectation your audience has now that your budget has been fulfilled. Don't make promises you can't keep; play it straight and be transparent. This is also where you can preview stretch goals, making it clear that your initial crowdfunding goal is the bare minimum to complete the project, but raising more than that will open up whole new worlds of opportunity. It also may be a place where you list potential challenges you may encounter and how you're planning to overcome them, with the help of your team and your crowd.

Strong story sections have a balance of text and image (pro tip: center justify your images that don't span the whole page). Audiences get intimidated by huge blocks of text, so use the formatting options to add headers (see this article's headers as examples!), break up those huge paragraphs of text into smaller chunks, and be sure to include visuals throughout. Visuals can include but aren't limited to:
Behind-The-Scenes photos of you and your team

Screenshots from the project

GIFs from the project or previous works

Stills from previous works by this team

Cast photos

Lookbook/ inspiration stills to set a tone (be sure to credit them!)

Trailers/teasers

Short and sweet interviews or BTS features with cast and crew

Branded graphics that pack more of a punch than a simple text header
Additionally, you shouldn't just add JPGs of your pitch deck or look book here — not only is text in an image hard to read at the size it will be displayed in general, but it's also much harder for vision-impaired supporters to engage with everything you have to say. They won't be able to increase the size of their browser text or use a text-to-speech plugin. To make your Story accessible to all, keep this in mind!
Remember: crowdfunding is an extension of your storytelling abilities. Make the narrative of the campaign as compelling as the narrative of the finished project, and you won't just hit your fundraising goal — you'll capture the hearts of an audience who'll listen to every story you want to tell from now on.