Education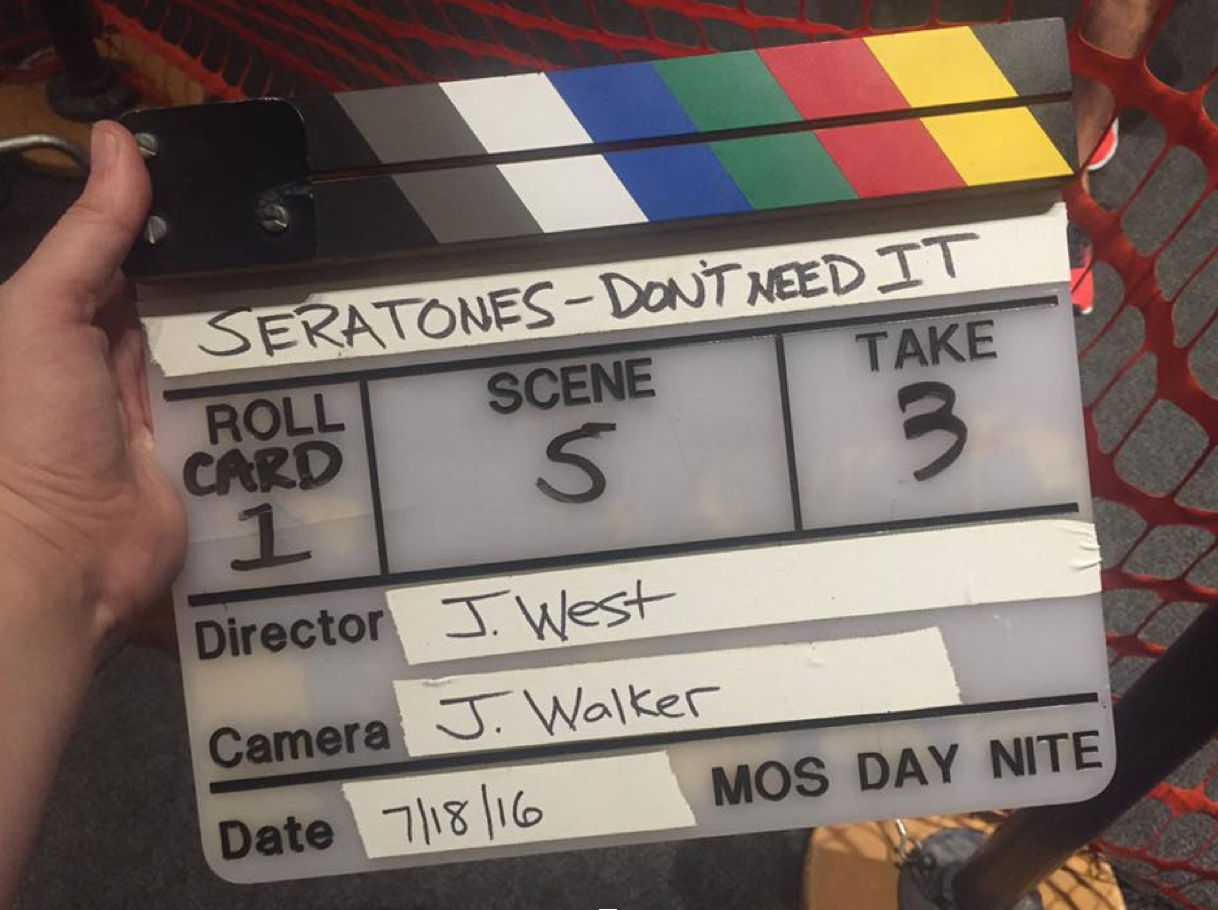 Whose Film is This, Anyway?
August 11, 2016
Filmmaker and S&S alum Jen West has been sharing her journey toward making the feature Electric Bleau on our blog. Read more by Jen here.
*****
The ultramarathon that is feature film financing is still very much in play for us. We've crossed some substantial mile markers, but this race is far from over. However, there is good news and happenings to share.
We've had a few substantial production companies show varying degrees of interest in Electric Bleau. For the most part these parties want to be kept in the loop as we proceed to maybe hop on board at a later phase, but recently we had an impressive entity express interest in buying the script outright. One of our producers met with them in LA about a week ago when they put this casual offer on the table. Unfortunately they didn't want me attached as the director, stating that I was still too green and that my reel wasn't strong enough. This experience was both very complimentary while also being a major reality check. On the one hand - WOW, they loved the story behind Electric Bleau. So much so that they wanted to make it for themselves. My years of hard work has proven worthy of a desirable script. On the other - I'm not quite there yet as a marketable director. I don't know much more than what I've already shared about their original intentions, but our producer quickly told them that we would not be interested in selling our story without having me attached as director. And that was that. They did express a strong desire to stay posted as we proceed with the project, but they will not be attaching themselves at this time.
I confided in a good friend of mine who is a few steps ahead of us in the creation of her own narrative feature. She's been where we are and said that a similar thing happened to her more than once. That made me feel a lot better, because I know she's a badass director.
It's hard to know what's happening behind closed doors with these production companies: they could have their own director in mind right off the bat, it could be political, or they just might not be interested in the least with taking the risk on a new director. I do know this, though: it takes nothing short of a minor miracle to not only get your project off of the ground but to also keep valuable people attached and some of your original creative intention intact.
On another financing front, we are currently in the process of working with our entertainment lawyer Stacey Davis on alternative financing vehicles. At this point we want to explore all of our options. I know the right partnership(s) exist out in the world: now it's just a matter of finding them.
Our production budget is still $1,050,000 (under the Modified Low Budget SAG Agreement) for a total of $1.5 million including marketing and other elements. As always, depending on who you're talking to, this is either a very large number or a very teeny tiny one. In the blockbuster film world, it's microscopic.
On the creative side, we recently did a music video collaboration with the Seratones, whose lead singer is none other than Electric Bleau leading lady AJ Haynes. Watch for this in the coming weeks. And last but not least, we just released the first original song for Electric Bleau called "Daggers" on Spotify! You can also watch a promotional music video for Daggers here. Read the full story in Paste Magazine.
Another fun article was published recently about Atlanta female film directors, of which I was honored to be included. Atlanta is a great place to be right now for indie filmmakers.
My spirits remain high and hopeful, as they should be. We have a lot to be thankful for and plenty of reason to believe that Electric Bleau will find money. Our sights are still set to film next spring.