Filmmaking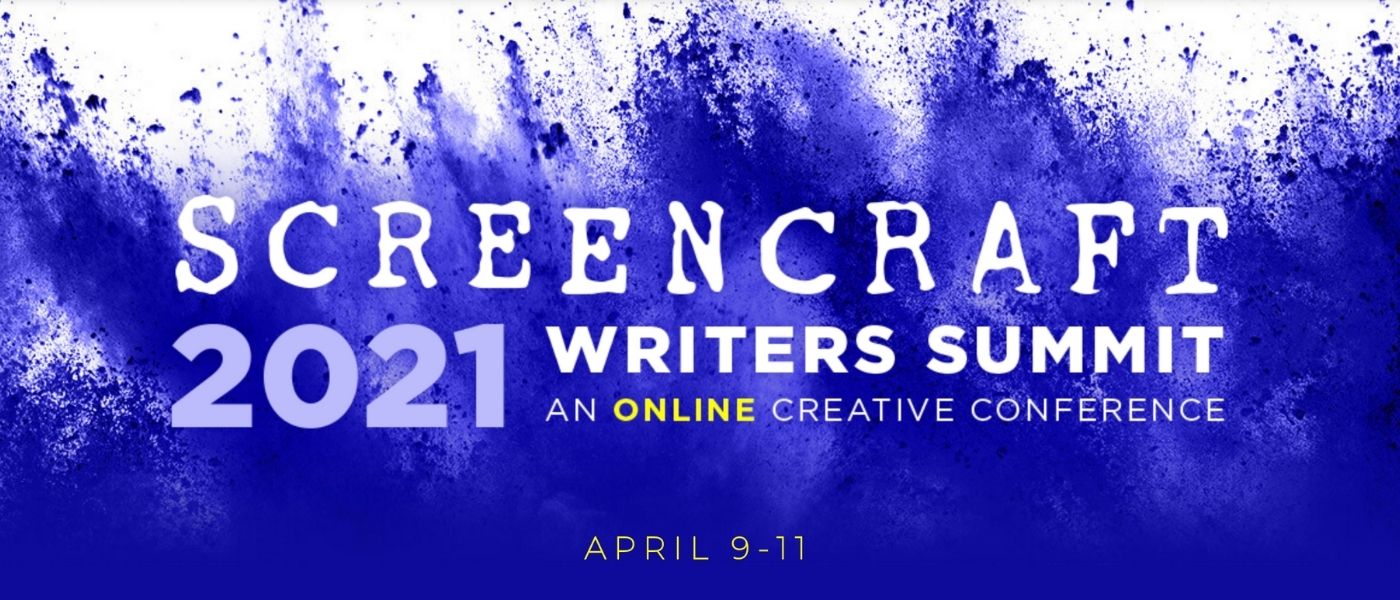 Why the 2021 ScreenCraft Writers Summit is the Answer to Your Screenwriting Slump
April 2, 2021
"You've been socially distant for a year, worrying 'How do I move my career forward? How do I build my community, build my networks?' This is an opportunity."
With three days of dynamic virtual networking and panels covering the craft and business of screenwriting — from Oscar- and Emmy-nominated screenwriters and industry professionals — the
2021 ScreenCraft Writers Summit
is a career kickstarting event that should not be missed.
(If you're not already familiar,
ScreenCraft
provides writers educational resources and screenwriting career tools and opportunities. The Summit, however, is the jewel in the ScreenCraft crown.)
Last year the Summit would have been held in Chicago. But 2020, as we all know, had other plans. "We pivoted to do a stripped down version of the conference online two weeks into the pandemic," says Summit Executive Director Emily Dell. "We thought maybe 500 or 600 people would attend. We ended up having 3,200 people show up. And it did actually crash the platform we were on."
This year, the ScreenCraft team is capitalizing on the virtual landscape. "It's opened up our tent to be maximum size for writers, industry VIPS, and our partners," says Dell.
Those industry VIPs include — by the way — Jac Schaeffer (WandaVision), Damon Lindelof (Watchmen, Lost), Jay Roach (Bombshell), Liz Feldman (Dead to Me), James V. Hart (Hook), and so many more.
The Summit of course includes foundational events designed to give you the skills to pitch, network, and excel in screenwriting competitions — like
The Art of the Pitch
, with Seed&Spark's Bri Castellini. The panels that most excite Dell, however, are deep-dives on story and craft, like
How to Create Great Characters
with Meg Lafauve (
Inside Out
), Ramin Bahrani (
The White Tiger
), and Lang Fisher (
Never Have I Ever
). "It seems really simple, but trust me, this is the foundation that holds up the whole house."
But where ScreenCraft's summit sets itself apart is socially distant networking. "We decided to go big on this year's Summit with a lot of opportunities for direct interaction." In the event platform, there are multiple ways to connect with other writers and experts — like one-on-one networking, where you can schedule a meeting with someone you know (or be paired with someone you don't).
There are also meeting "rooms" around themes (comedy writing, horror writing, etc.). And 60-minute Q&A rooms with industry professionals, like managers and executives, for twenty on-screen participants at a time. If that kind of networking makes you clam up a bit, rest assured — in every group room, there's a facilitator. "We know our audience can be sometimes a little shy," says Dell, "but we also know they're largely friendly and really just dying to interact."
"People often come to the Summit thinking 'How is this going to markedly move my career forward in terms of relationships?' and things like that. And that's important. You need that. But what you actually need more," says Dell, "and you may not know you need it more, is the inspiration and connection that keeps you writing and improving, even on the days when you just don't want to do it."
For expert screenwriting panels, professional networking, and other invaluable resources, the 2021 ScreenCraft Writers Summit is an absolute must. "I always say come for the business and career advancement, but what you're really going to home with is that community and that inspiration."
The Summit kicks off Friday, April 9th. Get your badge
here
.