Film Crowdfunding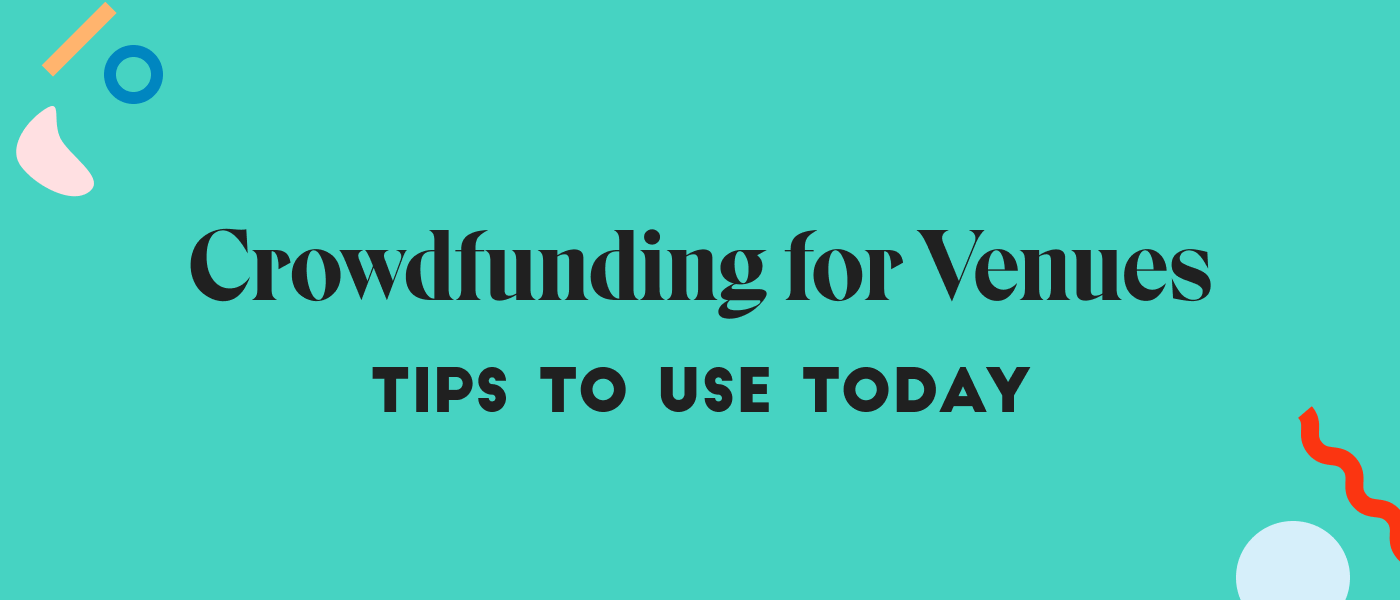 Crowdfunding for venues and festivals
March 31, 2020
Earlier this year, Seed&Spark officially opened our best-in-industry platform for storytelling mediums of all kinds...and that includes venue, company, and event crowdfunding campaigns. Indie bookstores, theaters, music venues, cinemas, film festivals, arts organizations, and more are welcome on our platform.
We've compiled our best tips relevant to you to spark inspiration for a campaign to raise funds to keep going while also engaging and growing your audience so that your community still has a place to gather after social distancing.
Start with any footage from events you've held, projects you've completed before, etc, even if it's iPhone footage! Let people live, even for a moment, vicariously through the crowds and past work
Introduce yourself and your venue/event/org. When were you established? What are you known for? What are some fun facts about you, and what sets you apart?
Introduce your staff, and what this campaign will support specifically. Will you be transitioning some events online, or are you just looking to continue paying your staff until you're able to reopen safely? Let your contributors know where their money is going
End on community and hope. Ask supporters to join the cause and keep the lights on for you and your hard-working yet currently quarantined staff so that when the dust settles you'll be able to come back stronger than ever.
Story Section Tips
Talk about where you've been, where you are now and where you're going.
Include info about any programs your organization supports (youth mentoring, art therapy, etc.)
Make it personal! Pictures of your staff are just as important as pictures of your venues and the cool events you've held/projects you've made in the past. This is as much about supporting the people who run the organization as it is about supporting the organization itself.
Keep in mind, though you may be facing dire circumstances, you don't want to lead with that. This is about inspiring your supporters and galvanizing them to help keep art flourishing in their community.
Incentive Ideas
Offer memberships, first looks (slate reveals, for example), all access passes, etc.
Think of digital versions of your usual programming. Virtual trivia? A Google Hangout Q&A with local filmmakers? An online table read of a new play? Offer tickets and run these throughout the campaign so if someone misses out, they can jump on the next
Personalized staff thank you videos
Quarantine film/music/theater recommendations — make a new incentive for every genre, have staff help you curate a list for each genre offered, and send out a genre care package of suggestions (and where to watch/listen)
Swag only if you've already ordered and need to get rid of (shirts, tote bags, posters, programs, etc.)
Advertising space for creators (ability to hang their posters/display swag prominently, space in your newsletter, etc)
Program ads/sponsorships (for businesses)
Offer your venue for four-wall screenings for feature filmmakers who need this
Offer reduced room rental for corporate parties
A capped 10 person or less private screening, leaving plenty of space between seats.
30-60 minute consultations with the programmers, curators or biggest names/coolest cats on your team
Invitation to a digital jury panel to screen a special category and select a winner
Wishlist Tricks
Get specific! What are the funds paying for? Staff? Utilities? Exhibitors whose events have been canceled? Caterers whose contracts have been broken?
Bonus: If you're already partnered with a nonprofit (or are yourself a nonprofit), can you fiscally sponsor the campaign so contributions are tax-deductible? Find out more here.
Feature different staff members on different days, so they have something specific to share with their own networks and for you to show off all the diverse, interesting folks you've gathered. Do small written interviews and have each respondent record their answers in a short video clip you can embed. For example, if you're an arthouse cinema, get your team talking about their favorite films to watch when stuck at home, talking about the cinema, and perhaps even about their own film ambitions.
Share artist highlights of some of the storytellers you planned to showcase this year — think about things like linking to their previous work (with images from their premiere/performance) and what excited you about showcasing their perspective.
Want more inspiration? Check out a few of the campaigns for festivals and venues that got the green light in the past: