Filmmaking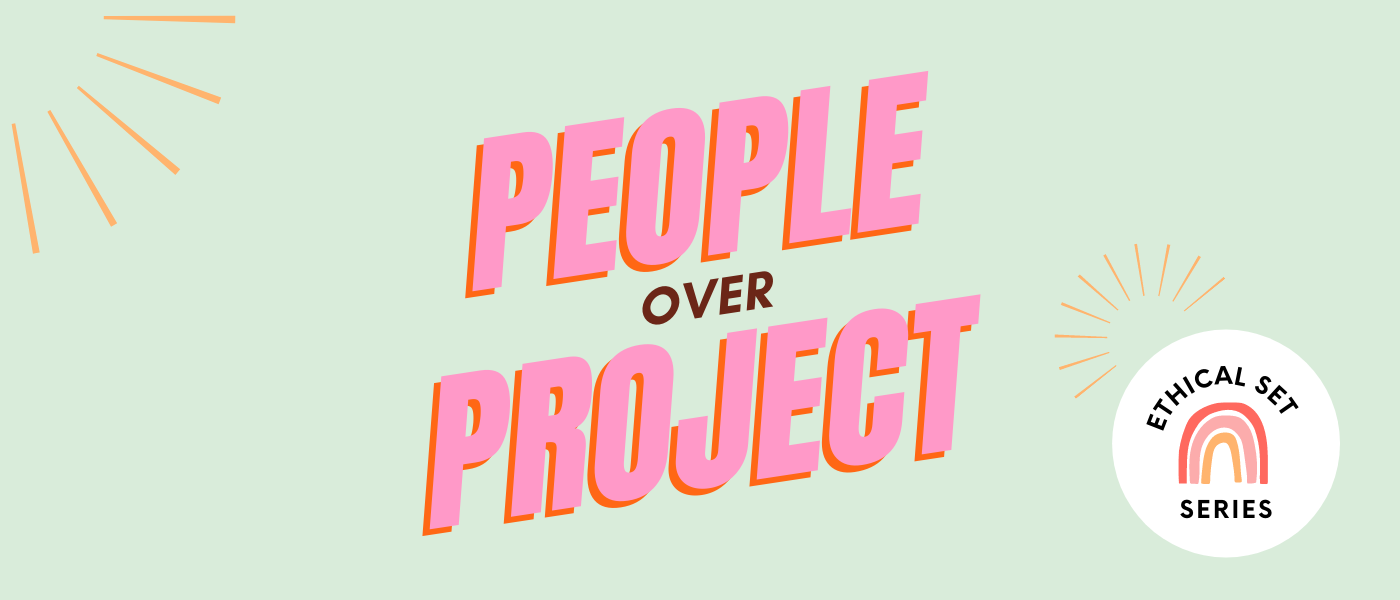 Ethical Filmmaking: Tools for Creating Inclusive Film Sets
July 21, 2021
Inclusive, safe, supportive environments lead not only to a more fulfilling creative project, but also to lasting ethical practices for future creative spaces and beyond.

Below you'll find (a growing list of) tools and resources to support a more ethical set for your projects:


Recorded Ethical Set Series Events from Seed&Spark
Lunch&Learn: Building an Inclusive Set for Your Crew — A film set should be a safe space, for everyone involved. How can we ensure production culture is rooted in mutual respect — and inclusive of our entire crew? Explore with Alex Schmider (GLAAD, Disclosure) and Justin Ryan Madriaga (Freelance Assistant Director, DGA).


Creative Sustainability Session: Inclusion Riders — A powerful tool in combatting Hollywood's lack of diversity, an inclusion rider is legal language filmmakers can embed in their production contracts. Learn how to use them in your own work with the creators of Hollywood's first inclusion rider: Fanshen Cox, Kalpana Kotagal, Amity Paye, and Dr. Tasmin Plater.


Lunch&Learn: Building an Inclusive Set for Your Cast — It's no secret that the work of an actor can involve intense emotional labor. But for some actors, that tension, unfortunately, can also come from their work environment! Casting director Nike Imoru and These/Thems showrunner Gretchen Wylder share their insights on fostering safe, supportive, inclusive sets for cast.
And join the latest event in Seed&Spark's Ethical Set Series on our events page.
Roadmaps and Information
Crew Databases
Templates and Other Tools

Seed&Spark Articles

What to Watch
Disclosure (feature documentary on Netflix) — An unprecedented look at transgender depictions in film and television, revealing how Hollywood simultaneously reflects and manufactures our deepest anxieties about gender. Free downloadable discussion guide available here.

These/Thems (comedy web series on Outfest Now) — A newly out lesbian making up for lost time. A nonbinary educator learning to train the straights. A transman navigating life in the corporate world. A gay guy looking for love and messing it up. 4 queer friends. Set in NYC.

Breaking Fast (dramedy feature on Hulu, Prime Video, and Apple TV) — A devout Muslim living in West Hollywood makes an unexpected connection with an actor during the holy month of Ramadan.


Keep an eye on this page for more resources as the list grows! And if you're interested in equity and inclusion education opportunities for your workplace, click here.