Seed&Spark Updates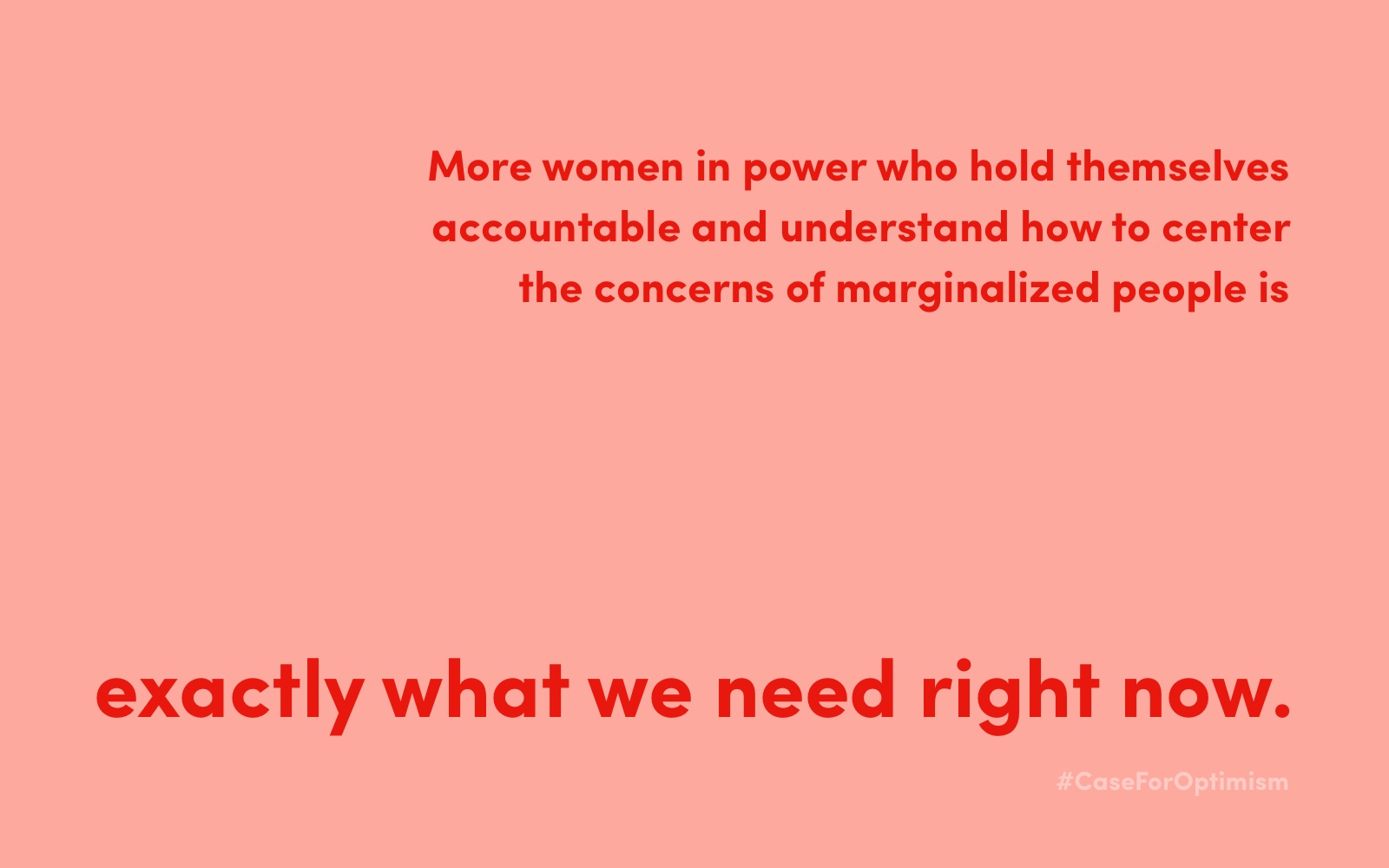 Journalist Rebecca Ruiz makes her Case for Optimism
February 13, 2018
1. Express your thoughts about 2017 in an image, GIF, or noise.

2. What did you take for granted in 2016 that you're extremely grateful for in 2018?
I try not to take much for granted. I'm a lapsed Catholic, but one of the words I heard time and again as a child—and that still resonates today — is: blessing. There is a tradition in my family of giving thanks for what we have, even if it seems paltry compared to what we desire. So, it took me awhile to find the answer to this question when I first read it. As I began reflecting on the time that's elapsed since 2016, however, I realized I had taken for granted the number of people willing to call injustice by its name and fight for dignity and equality for the most vulnerable among us.
Over the past year, I've watched in awe as people who might have once remained neutral or detached marched, protested, and voted for what they felt was right — literally putting their bodies on the line to make their voices heard. During the Obama era, it felt easy (and convenient and privileged) to assume that progress was inevitable. I took it for granted, and now I'm extremely grateful for the people who've spent their lives fighting for equality, as well as for those who are new to the battle. I hope that the flame that's been lit never dims; we desperately need a more engaged citizenry to sustain our democracy — not just now but for the years and decades to come.

3. What piece of art — film, book, album, performance, painting, whatevs — restores your faith in humanity?
I was never a big fan of Alanis Morissette, but one of her songs has a permanent place in the playlist I turn to when I feel pessimistic about the world. It's called "Still." I can listen to this song on repeat for a long time. In fact, I'm doing that right now. Here's a sample of the lyrics:
I see you holding your grudges / I see you gunning them down / I see you silencing your sisters / And I love you still / And I love you still.
I read the song as God finding light in humanity despite our darkness. I think it's fair to say I once subscribed to an Old Testament worldview of life; forgiveness was less interesting to me than punishment. What I like about this song is that it challenges me to see love when I could see anger or destruction. That's on a spectrum, of course. I'm not going to pretend to feel love for someone who's committed heinous or violent acts—that's for someone who's more enlightened than I am. But "Still" reminds me that love is an option when I'm faced with horror.
There's also something about the production — the trill of the drums at the outset, the way the keyboards and guitars feel like a braid that tightens as the song progresses, the crash of cymbals at every chorus — that draws me in every time. And yeah, I can get down with Alanis' chant-singing at the end. I love musicians who sound like they're channeling something bigger than themselves. That, in of itself, restores my faith in our ability to make something out of this mortal mess we call life.

4. What happened in 2017 that actually made the world a better place?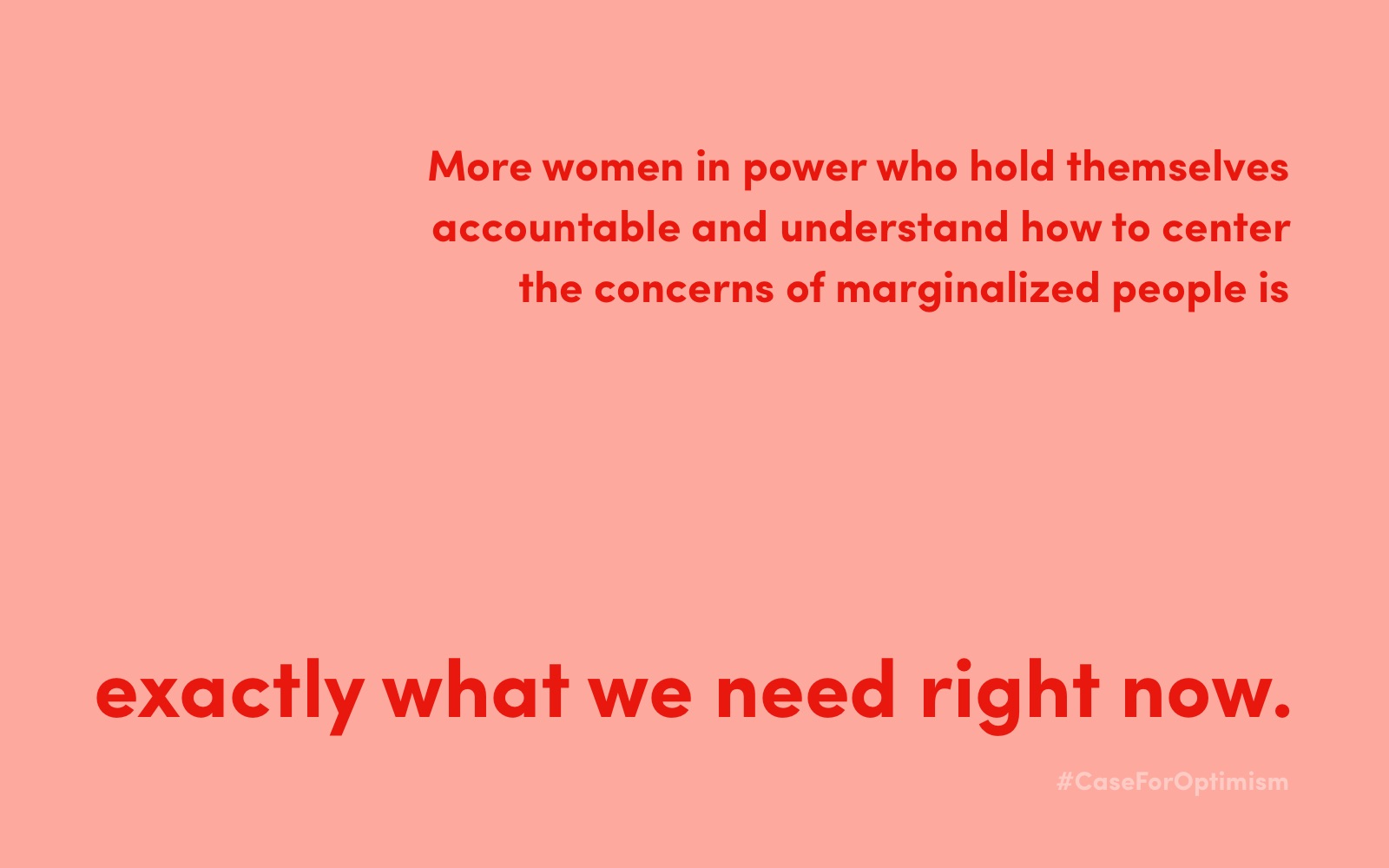 Women started running for office. All kinds of office, all across the country. More women in power who hold themselves accountable and understand how to center the concerns of marginalized people is exactly what we need right now. And women started defying silence — whether it was institutional, cultural, or political. They cried out #MeToo and decided they weren't going to look back. So many women took huge risks in 2017 on behalf of their own freedom that I can only imagine what good things that hard work will yield in the months and years to come.

5. What are you determined to do—or make or change—in 2018?
As a parent to a three-year-old girl, I think there's a lot I can — and must — do just in raising her to understand her own complex heritage, how to treat others with respect and dignity, how to back up values with action, and how to protect her spirit as she grows older. As a writer, I'm determined to bring certain stories to life. I hope those stories will be ones you haven't read yet, or will feature voices that don't often get heard. That possibility is what keeps me going when the world seems far too bleak.

Help bring stories of possibility to life by following, funding, sharing or even starting your own campaign through 100 Days of Optimism: a crowdfunding rally in partnership with WeTransfer and Bow and Arrow Entertainment.