Seed&Spark Updates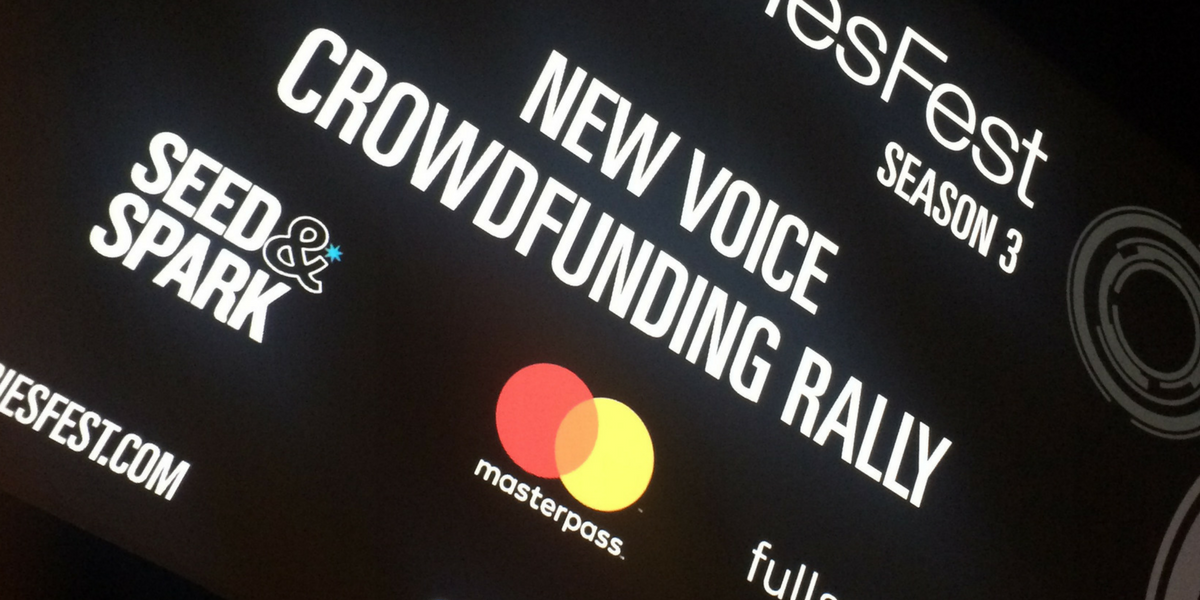 The New Voice Crowdfunding Rally comes to a winning end at SeriesFest
July 5, 2017
Last fall, we set out to find the next great original series with the New Voice Rally Crowdfunding Rally. Dozens of incredible creators participated, raising funds for their pilots and building engaged audiences along the way. It all came to an incredible conclusion last week when we screened the 4 finalists and announced the grand prize winner at SeriesFest in Denver.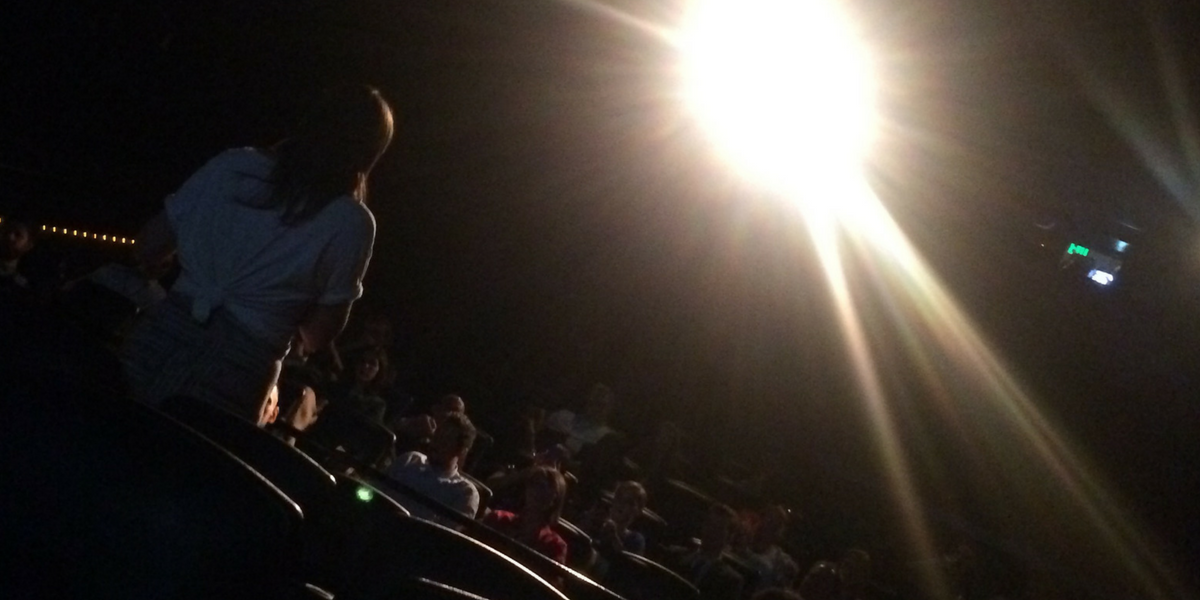 Seed&Spark founder and CEO Emily Best introduces the special New Voice Rally Finalist Screening at SeriesFest 2017.
The finalists were Karate Tortoise, Root for the Villain, The FOB & I (season 2) and Twentyfiveish. All finalists screened their work at this special SeriesFest screening at SeriesFest and all are moving forward with their projects, so follow all of them for updates, sneak peeks and other details. Not only is every finalist in the New Voice Rally an official Seed&Spark alum; they are part of our family, and we cannot wait to see these projects finished (and their next projects lift off.)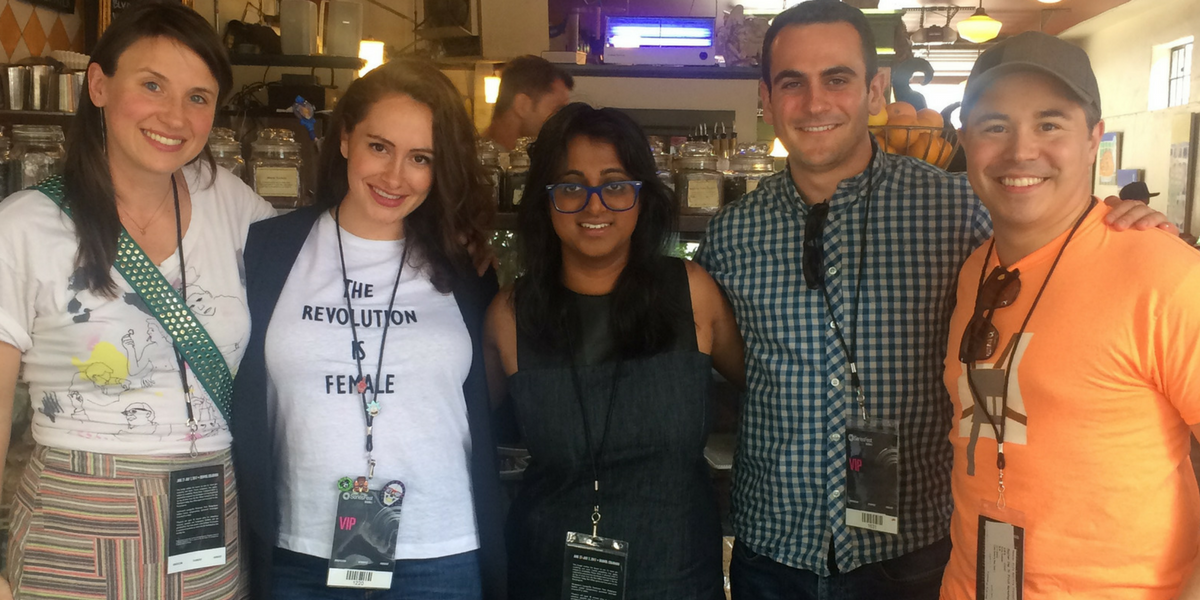 Emily Best with New Voice Rally Participants Kristy Richman (Table Talk), Meenakshi Ramamurthy (The FOB & I, season 2), Max Rissman (Root for the Villain) & Nathan Fisher (Table Talk)
Our panel of judges -- Eugene Hernandez, Film Society of Lincoln Center; Tijuana Pirro, Actress (Red Oaks, Luke Cage, The Savages) and Director (The Vampire Leland); Raoul De Sota, National Association for Multi-ethnicity in Communication; and Theresa Vargas Wyatt, El Rey Network -- had their work cut out for them but ultimately awarded the grand prize to Meenakshi Ramamurthy, creator of The FOB & I.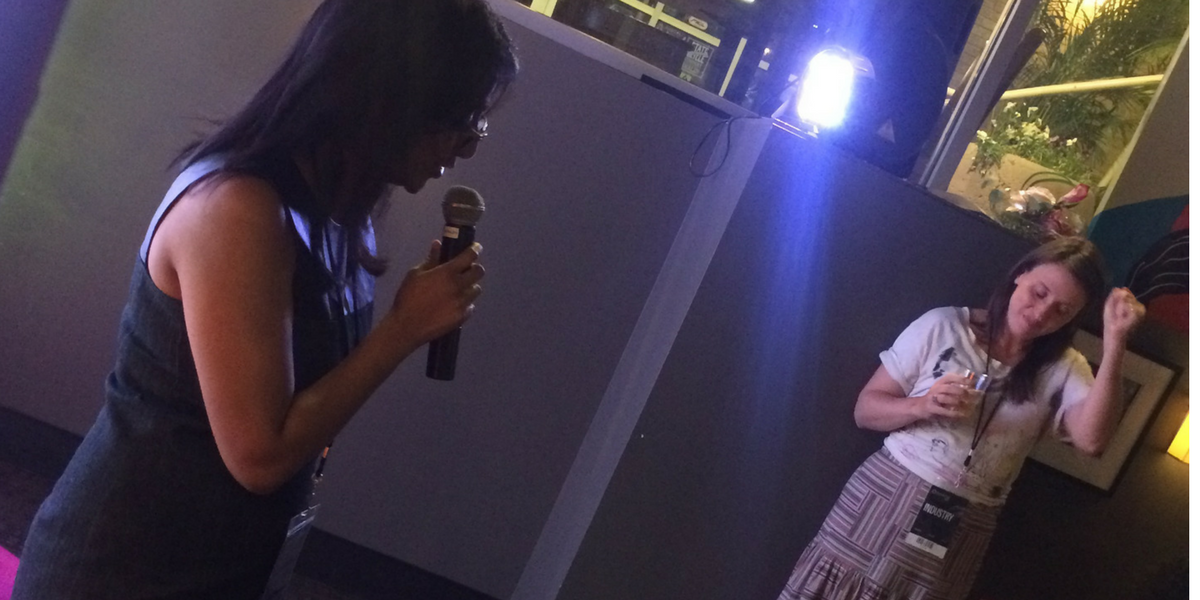 Meena Ramamurthy accepts the New Voice Crowdfunding Rally grand prize at SeriesFest 2017 while Seed&Spark CEO Emily Best cheers.
Meena received $30,000 from Mastercard and a development package for her series that showcases female friendship, cultural identity and the Indian experience in America. The comedy follows cousins Sita and Jisha as they share a Hollywood apartment and grapple with their own inner conflicts.
We also had the honor of screening the first several episodes produced by the Table Talk (formerly Errata) team, who won the rally's Straight-to-Screen prize from Fullscreen, including a $50,000 development deal.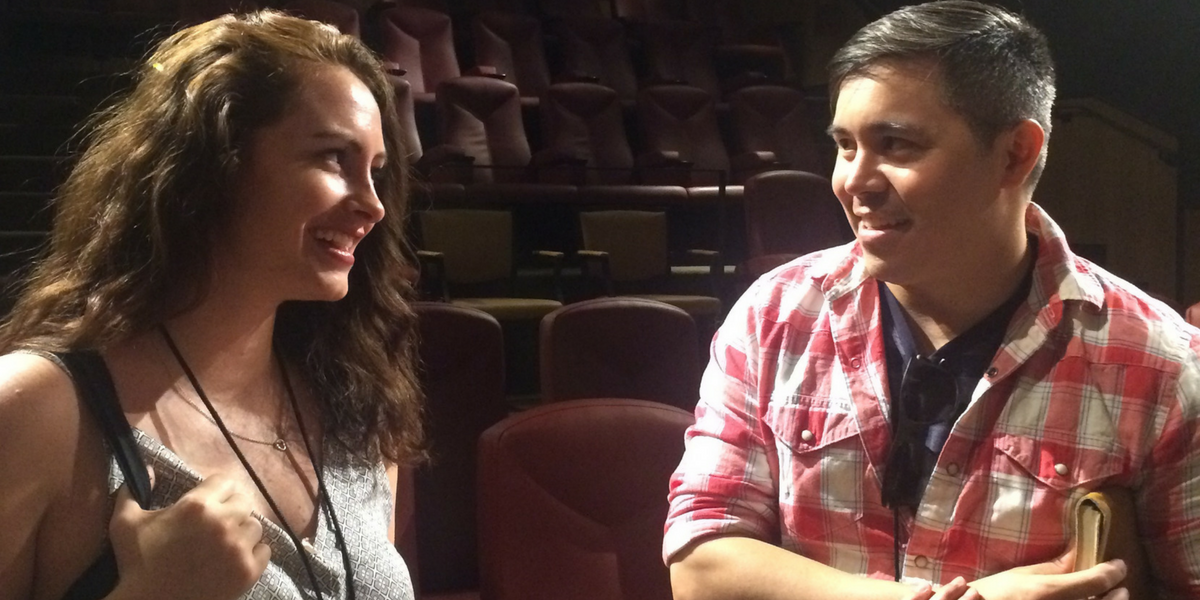 Table Talk co-creators Kristy Richman & Nathan Fisher chat at their SeriesFest 2017 screening.
Congratulations to everyone involved, from the amazing filmmakers who crowdfunded, the audiences who supported new voices, the team at SeriesFest, Mastercard and Fullscreen and our incredible panel of judges who demonstrate that we are all truely stronger together.
Want to be a part of our next big rally?
Oh good...we were hoping you'd say that. Learn more about our Hometown Heroes Crowdfunding Rally with the Duplass Brothers.