Film Crowdfunding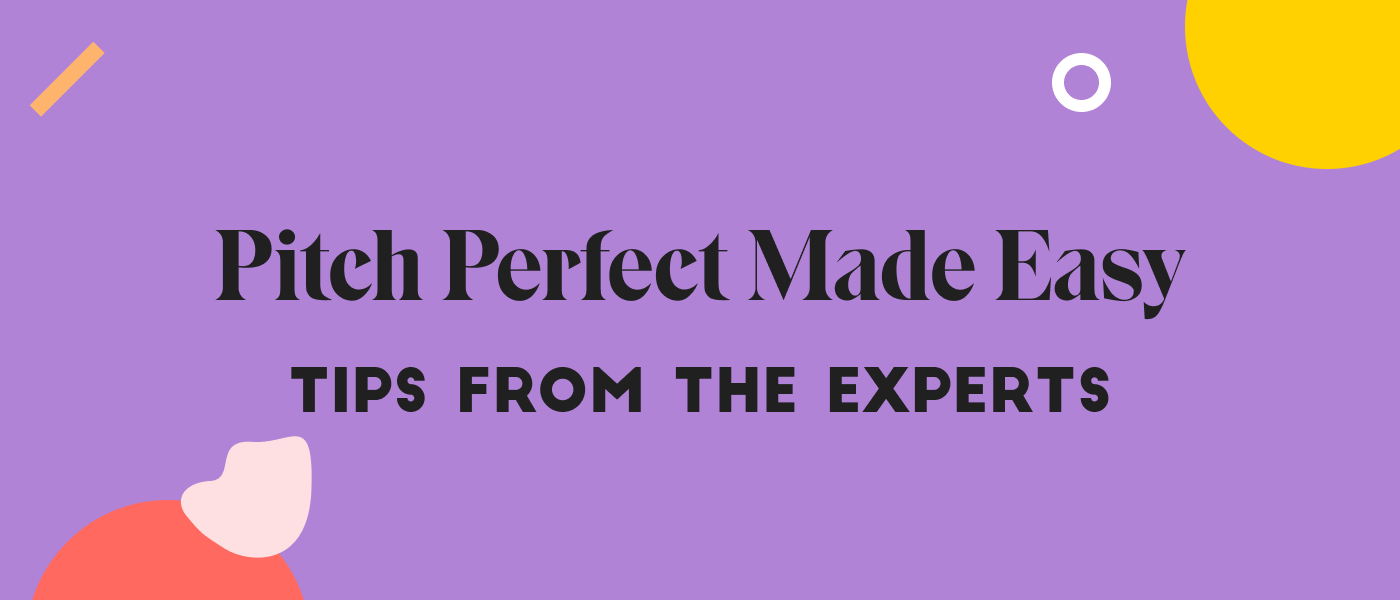 Making a perfect crowdfunding pitch video
March 11, 2020
If you're more a watcher than a reader, then definitely check out our video on the subject of making a great pitch video.
We're going to start off by saying that while a template like the one we're going to share below is a good jumping-off point, the best pitch videos take the principals of this template and elevate them in a unique way. The best pitch videos can't be templatized, but you can break them down into pieces to see how they approach these "best practices." Following the following template will be tremendously helpful for your first campaign or two, but be thinking about ways in which you can tweak the formula to better connect with your audience and make a lasting impression. Plus we threw in some bonus production tips for making a high-impact pitch on a pre-crowdfunding budget to round it all out!


Let's dive in by time code — because statistically you only have about 90-120 seconds to truly capture the audience's interest:
00:00- 00:15
Footage! Keep in mind: Who is the audience for this project? Who will this excite? Why will they get excited? The first 15 seconds of the video should show them the stuff they're excited about first. If you're making a comedy, these crucial seconds should be funny. If you're making a horror, scare us. If you're doing sci-fi/fantasy, use those moments to take us briefly to another world!
You want to give audiences a sense of the visual style and tone of your project. While this advice can feel counterintuitive when it comes to having footage from something you're funding to make, there've been many creators who've been successful in using stock footage, a smartphone, footage from previous work, or even rehearsal footage to create a strong pitch video that gets audiences excited about the project.
00:15-00:45
Story! We've seen a taste, now we want to know the context. Audiences get excited about the story of your project. You want to provide them with the basic logline or synopsis, and maybe a bit about the characters they'll get to meet. Once they're excited about the narrative (even if you're making a doc!) is when your personal story, the greater goals for this project, and why you're making it will resonate more.
00:45-01:10
Introductions! You don't actually need to verbally introduce yourself or your team — just add a lower third with a name and their roles so you can get right to the good stuff, which us the 'Why us?'. Why are you, the creator or team of storytellers, the best people to tell this story? Is it personal to you? Is it something you've always wanted to explore? And why are you telling this story now?
While we know that many filmmaker and creators prefer to remain behind the camera, it's actually doing the project a disservice to not appear on camera at some point and let the audience see you. Outside of raising funds, a crowdfunding campaign is an essential tool in building your audience. Seeing you is an important part of that. You need to build trust, and that's best done face-to-face. It doesn't need to be much, and don't feel like you need to perform if that doesn't come naturally — find a way to interpret this principle in a way that makes sense to you.
01:10-1:30
What's in it for us? For this section, use inclusive language like pledge or join as opposed to "donate." You aren't a charity, and this isn't a one-time transaction. You're in this together, so get audiences excited about the opportunity and give them tangible reasons to want to jump in. Preview a favorite incentive or two, or show them how you'll keep them engaged and involved not just throughout the raising of funds but beyond.
01:30-01:50
Closing time! Lay out your call to actions (pledge, follow and share!), include social media and a campaign URL (in case they discover your video outside of the campaign page), and lay on some final footage to stick with us as we get our wallets out. The final beat is just as important as what you show us first.
High-quality, low-budget tips:
Sound. Never record sound and footage from the same device at the same time. You don't need a boom operator or fancy equipment to get audible, crisp sound for the purposes of a pitch video. You just need a source separate from your camera (and then you can sync them up by pressing record and clapping loudly once — it'll give you a spike in editing to match them up). And you know what works surprisingly well? Your phone! You can place it just outside of frame, mic-up in a shirt pocket, or even hidden beneath your shirt. As long as it's closer to your mouth than the camera is, pointed towards you, and there's nothing rubbing up against the microphone, a voice memo synced by clap to your footage will suit you just fine.
Picture. You don't need a fancy camera to accomplish a crisp frame. You just need good lighting, and the best lighting can be found using our big hot boy in the sky: the sun! Place the camera between your subject and a window and that'll get you most of the way there. Also, remember the rule of thirds when it comes to framing a shot (even a talking head!) and don't discount your production design. You can even hide on-theme easter eggs in your background for the more perceptive audience members.
Energy. We take our cues from whoever's on screen. If you're not overly comfortable on camera, keep it brief and consider bringing in a friend who you can talk to. Or, hire an actor to play you (then appear at the end) like this filmmaker did. Whatever the case, pacing and charisma in a pitch video are what people will respond to, so make sure they're your priorities after taking care of the technical stuff.