Film Crowdfunding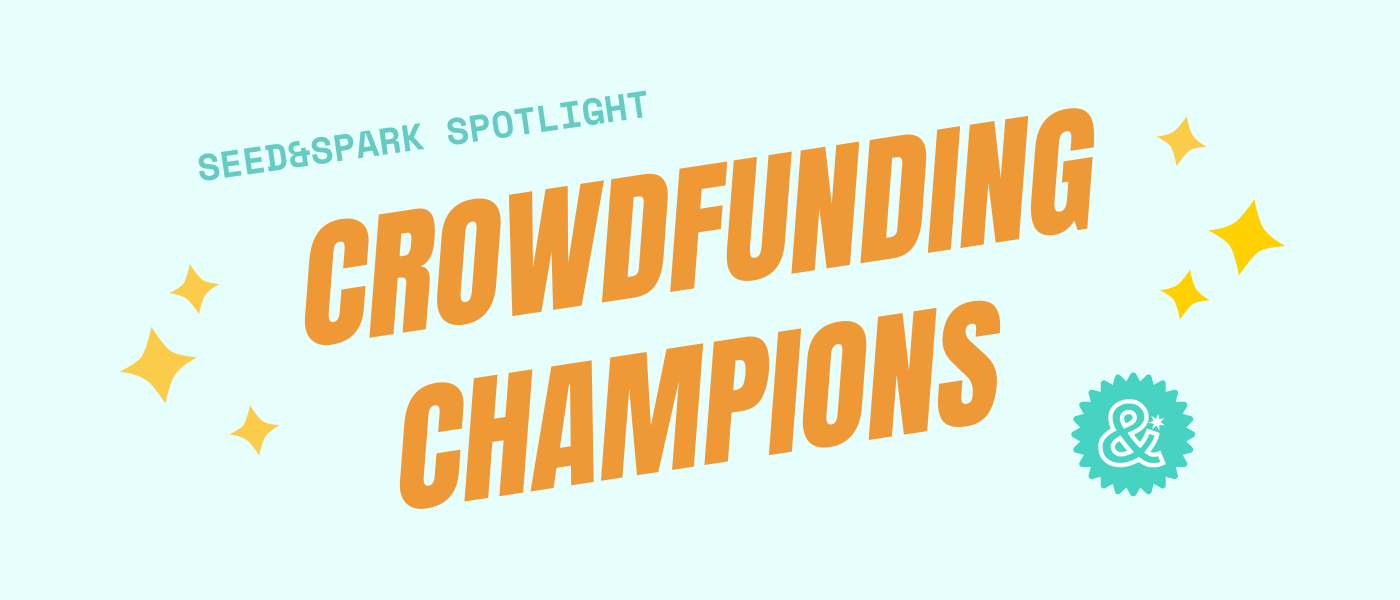 Crowdfunding Champs: Inside The Beauty Bubble
August 23, 2021
Cheryl Bookout and Cheri Gaulke raised $16,660 for their short documentary, Inside the Beauty Bubble. It follows "hairstorian" Jeff Hafler, his family, and his Joshua Tree roadside attraction featuring 3000 vintage beauty artifacts.
What's something you wish you'd known before you launched?
Our campaign page was text heavy. In hindsight (and for our next campaign) we will go lighter on the text and share more with visuals and media. We created two short videos for Inside the Beauty Bubble, a crowdfunding pitch and a film trailer. It had been our intention to put the trailer in the body of the campaign page but had technical difficulties making this happen. Based on this, and feedback from our supporters, the pitch video is critical and in our opinion really is one of the most important pieces of the campaign. We thought having two videos would be helpful but realized that one short but strong video is best. From our own experience of supporting other campaigns, we noticed we mostly watched the video (which either convinced us or not whether to support), then we jumped over to the incentives. The body text seemed a lot less crucial, and again shorter is better than longer.
What's something during crowdfunding that surprised you?
Our team knew that rounding-up personal contacts for the initial crowdfunding outreach was going to be time consuming. Plus, developing an efficient way to organize our outreach and follow-ups would be key. This took far longer than we anticipated - even though you warned us! We used Airtable for some record keeping and that proved useful to the team.
Our mailing lists were not in the best shape. But the campaign gave us a kick in the butt to do some clean-up which we knew would be helpful for our next campaign. We knew going into this that we wanted to do a campaign for a feature and that would be a big task. So raising funds for a short doc was a way to get our feet wet.
We dreaded the amount of individual emails that we would have to write, but found that once you accept that it's got to be done, it was a pleasurable meditation on friendship. It gave us a chance to reconnect with people from our past and present, to check-in at a time when we were all feeling isolated. We created a form letter (email) but each of us personalized the first paragraph to every single recipient. People often responded with a friendly email back and a pledge!
Coming up with the incentives for our contributors was a bit of a challenge. Do you create stuff (which costs money and who needs more stuff anyway?) or do you create experiences (which in a time of COVID is also a challenge). This is something that is very important and we labored over fun incentives that would not be too labor or cash intensive for us. We learned the personalized social media shoutouts were well received and people loved sharing them with their friends on their various social accounts. One incentive that we had fun with was creating custom portraits of supporters in vintage hairdos -- Beehive, Flip or Pompadour. Some people liked them so much they made them their Facebook profile photo.
What advice would you give interested crowdfunders who may be apprehensive?
Go for it! Make sure you allow plenty of time to organize your campaign. Gather a team that will really pitch-in and help with the oh-so-many details. Having someone who enjoys doing social media is important so they keep the online conversation alive. But the real funds come not from social media contacts but from authentic relationships you already have with your friends, family, community, and fans.
Watch the Seed&Spark tutorial videos, attend Seed&Spark workshops, and get staff feedback and trust their good advice. The staff is really helpful!
Create a buzz about your crowdfunding before you launch so you can start with people ready to support you. Line up big contributors in advance so they give your campaign some early success. Money attracts money! Social media is great, but nothing beats personal outreach every chance you get. The crowdfunding phase of your filmmaking adventure is fun if you go into it prepared.
Try doing a smaller campaign as a way of learning the process. Make a fundraising goal that you can reach. You want to appear and be successful when people look you up in the future.
What advice would you give current crowdfunders who are in the thick of it?
When you are in the thick of your campaign it's easy to start to feel pretty stressed-out because it is not the only thing going on with your project or in your life. We found that updates really helped our contributors feel part of our film's community and that their support was truly making our film come to life. Keeping the communication going is key. Also updates sometimes result in additional pledges.
If you create an easy interactive (online) event toward the end of the campaign to engage with your contributors (like a contest) we found it helpful and fun. We had people offer name suggestions for our subject's rooster. It was silly and fun and didn't raise a lot of money but was more about keeping people engaged.
If people you thought were going to give haven't, don't be afraid to reach out to them again. Chances are they meant to give but didn't get around to it and your little reminder will make it happen. Don't think of it (or present it) as about giving you money. It's more about asking people to join your team. Be grateful for whatever amount people give and warmly thank them in a personal way as soon as you learn of their pledge. A small contributor today may be a larger contributor in the future. As we moved into developing our credit sequence we gave people a chance to raise their amount to the on-screen credit level and a few people did just that.
Are you a member of any film organizations who have helped you get to where you are?
Cheryl Bookout and Cheri Gaulke, co-directors, both belong to several film organizations. The Chimaera Project has played a significant role in Cheryl Bookout's career and the organization's advocacy for women and non-binary filmmakers has helped her every step of the way. Organizations such as Film Independent, IDA, Women in Media, Women in Entertainment, Film Fatales and Women in Film have provided much needed ongoing support to so many filmmakers. We've also learned so much from various festival communities, particularly Slamdance.
What's next for you and Inside The Beauty Bubble?
The next adventure for Inside the Beauty Bubble is a journey into the film festival circuit. Our past experience has shown that a festival run will be ongoing for approximately a year or two. The festival circuit's goal is to win a few prizes and distribution partners.
We are getting ready to launch a new crowdfunding campaign for our feature-length documentary. This time around Cheri Gaulke will be director and Cheryl Bookout is one of the producers. Our fundraising goal is higher (but still modest) but we feel prepared thanks to our previous Seed&Spark experience. Be on the lookout for ACTING LIKE WOMEN, a feature doc about 1970s feminist performance art.
We can't wait to see what's next for Inside The Beauty Bubble! And if you're getting started with your own crowdfunding journey, we're here to help.