Distribution
How to Get PR for Your Independent Film (By Acting Like a Human)
October 21, 2016
Welcome to the exciting world of indie film PR! Though at times it can feel daunting, you can achieve great results with a realistic outreach strategy, and there's good news: if you're a thinking, feeling human who uses words and knows how to build relationships with other humans, you're off to a GREAT start.
Here are a few things to keep in mind in order to make the most of all the potential media opportunities out there, from someone who has tried it all.
Be realistic about your goals. Sure, we all want The New York Times to do a feature story about our first short film, but you might have a more realistic chance at coverage by starting with your local or hometown newspaper.
What's really your story? Of course, you are making an amazing indie drama sci fi-romance, but is that what's going to catch a writer's eye? Maybe a better hook is how you wrote the screenplay with your mom, or based it on a local tall tale from your hometown! Identify the unique story behind your story, the thing that a good writer is going to use to frame the movie you're making.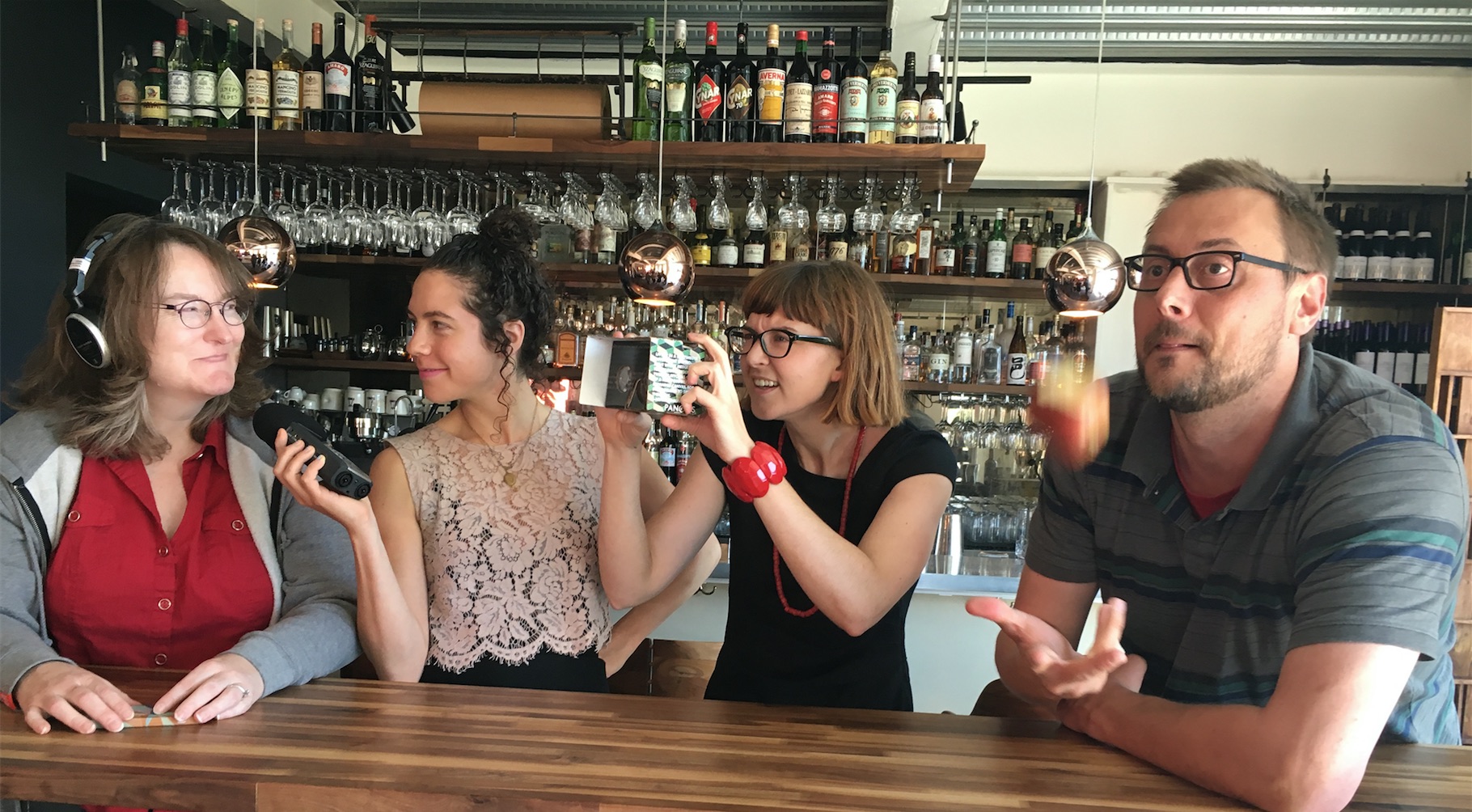 Everyone on your team has a story. Think about all the people involved in your production and what story they might have to share when it comes to potential media angles. Does your cinematographer have a great backstory? What's something inspiring about the production that changed the course of your lead actor's career? How did you evolve as a writer/director? Encourage all of the different stories from your cast and crew, because differen news outlets are looking for different things.

Pick your moment. You probably won't be able to get a major film outlet or magazine to write about your project more than once, so determine when is the best time for your coverage. Is it during your fundraising period, or when the movie is in its widest release? Don't go after all potential media at once; keep some opportunities open for the full lifecycle of your film.
Timing is everything. Though it may be important to you to get that magazine cover story right now as you prepare to enter post-production, the journalist may be wondering why they'd write about a movie that isn't even finished yet.. You need a hook for a story, as well as why that story should run now.
Don't pitch everyone. Do your homework and pick the right people to approach. Members of the press are real people with jobs to do. They don't want inboxes full of pitches about indie drama sci fi-romances if they only write about sports. You'll have a much better reception if you send personal, well researched emails to the people who actually want to receive them.
Connect, then build the relationships. If someone writes a story about your film, there's still work to do. Share it! Thank the writer! Follow the writer and the media outlet on Twitter and continue to share their content even if it does not directly help your film. Stay in touch and send an email now and again, updating them about the progress of the film and your upcoming projects. Basically, be a human who's interacting with other humans. It works.

Evaluate your outcomes. What purpose did getting articles written about your project serve? Which ones brought traffic to your website, and which ones helped impress investors? This will help you use your time wisely on future campaigns.
****
This is great advice! Want more from Smarthouse Creative? You can get a free 30-minute consultation with Smarthouse Creative by earning a Filmmaker Gift Box from us! Learn more.

*****