Seed&Spark Updates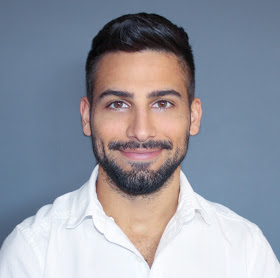 1 to Watch, 1 to Fund: Week of August 7, 2017
August 8, 2017
Perhaps now more than ever, it's important that entertainment act as a bridge that connects us to cultures, ideas, and perspectives different than our own. Through the sharing of stories we're allowed glimpses into the nuances and unique experiences in the lives of others. With the rise of ISIS and the latest issuing of a travel ban, the current political climate has directly impacted the everyday lives of many Muslim Americans. The two films we're spotlighting this week illustrate the effect the current political climate has had on this community by creating an increasing sense of fear shared by their Muslim protagonists. Both thrillers demonstrate what it feels like to be targeted, hunted and attacked for who you are.
What to watch this week: Extinction (short, action/drama)
In a near-future where Muslims are supposed to be extinct, a mother is faced with a difficult dilemma: be a good person or be a good parent?
Directed by Iram Parveen Bilal and featuring Golden Glober winner and Best Actress Oscar nominee Sally Kirkland, Extinction tells the story of Adam, a Muslim American man living on a ranch in a near future where Muslims have mostly been eradicated in the US. Although attempting to keep his true identity a secret, all hell breaks loose the second his cover is blown. Watch Extinction now or start your free trial.
What to fund this week: The Invaders (short, horror/thriller)
On her way home, Jayla, a Muslim American teenager, notices that she's being followed. As feelings of terror and confusion take over, she struggles to escape a powerful force. The Invaders imagines a world in which Islamophobia has created systems without any moral or humanitarian regard.

Writer/director, Mateo Márquez created this film in response to growing hatred and paranoia directed at the Muslim-American community, and specifically toward Muslim-American women. Similar to Extinction, The Invaders builds a sense of anxiety and fear, but through the genre of horror and sci-fi. While the threat appears to be more nebulus (although we won't know for sure until it gets made!), it's hard to deny the real-world parallels the film draws. Support this film by funding and/or following.