Film Crowdfunding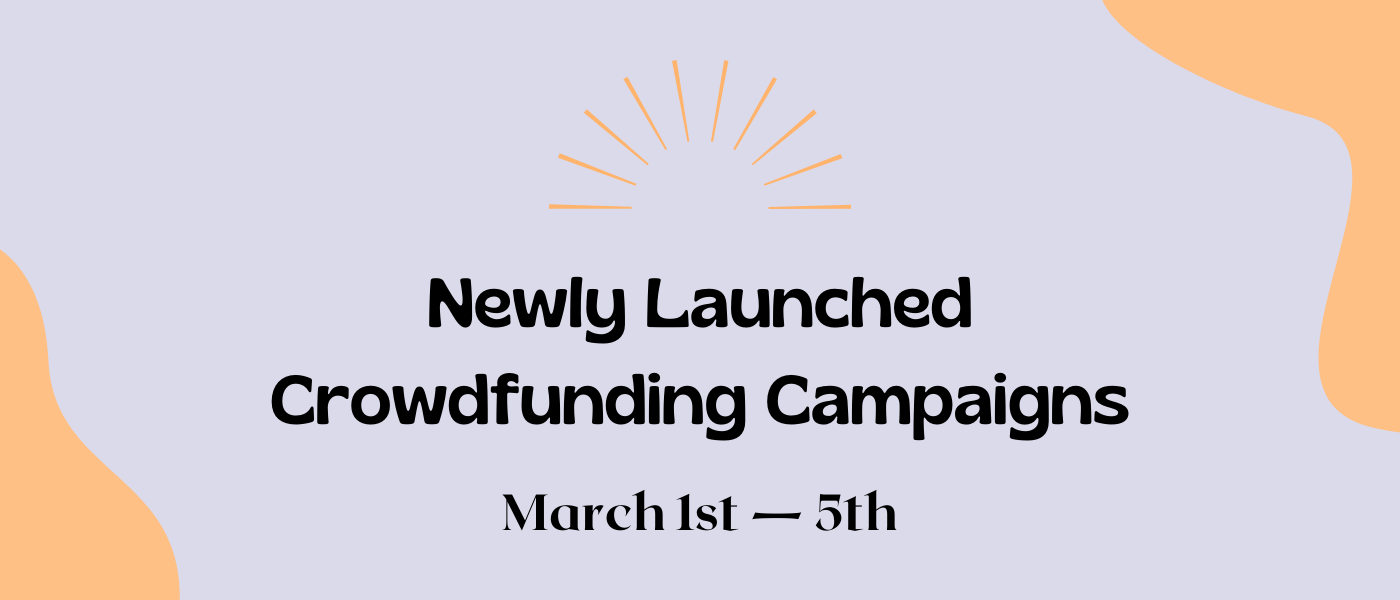 Three Cheers for These Newly Launched Campaigns! Mar 1 - Mar 5
March 8, 2021
From a $400 short film in Orlando to a $20,000 feature film in New York City, last week's launched campaigns run the gamut in so many ways. We can't wait to see these film, comic, and dance projects get their green light with Seed&Spark!

And So I Stayed | Feature Film | New York, NY
A forthcoming documentary about survivors of abuse fighting for their lives and spending years behind bars. $20,000

Blame Them | Short Film | New York, NY
After learning she has chlamydia, a high school student enlists a friend to help call the boys who may have infected her. $3,995


Blue Moon | Short Film | Los Angeles, CA
In one unforgettable evening, a family slowly unravels as they clash over what is right, what is best, and who gets to decide. $16,000

Borrowed Light | Short Film | Los Angeles, CA
Two best friends who share a love for music grow apart when one of them moves away for college and suffers a mental breakdown. $10,000


Death at a Suicide | Short Film | Charlotte, NC
In the middle of her suicide attempt, a young woman is forced to play hostess to her neighbor and his Dementia riddled father. $4,300


Deity | Comic | Los Angeles, CA
In a country governed by superhumans, a government official must track down a girl with the ability to remove their powers. $3,000

Entanglement | Short Film | Los Angeles, CA
When love, lust, and lies intertwine. Donovan and Layla are empty nesters struggling to rebuild their marriage fractured by infidelity. $23,000


Girls Night In | Short Film | Los Angeles, CA
In this story about love, intimacy and emotional support, a chill night in for friends Naomi and Charli evolves into a night of introspection as they explore the possibilities and boundaries of their relationship. $5,000


Gogo 274 | Short Film | Middletown, CT
Gogo-274 is a charming post-apocalyptic genre piece that follows two resilient siblings searching for fellow survivors. $3,200


Lost Sister | Short Film | Burbank, CA
The ghost of Eve visits her younger sister to force her into finally standing up for herself. $5,715


Mother's Day | Feature Film | Buffalo, NY
A brutally honest portrayal of mental health, as it unfolded one day in a rural backyard and changed the lives of a mother and son forever. $10,000


Old Cuban | Short Film | Orlando, FL
A degenerate grandfather, tries to live out his fantasy of being Cuban, only to be denied a Cuban discount by the Cuban café owner. $400


Overstimulated | Short Film | New York, NY
A woman's past follows her through her new life in a new city. $6,000

Room Rodeo | Short Film | Chicago, IL
A wide-eyed boy is determined to complete a class project that proves his great grandfather is a legendary Black cowboy. $2,500


Sleepyhead | Feature Film | New York, NY
Newly dead Lillo Fante quests through the underworld in what seems like a vain attempt to get home to his beloved Parrot. $20,000


This Is My Crown | Short Film | Atlanta, GA
Audreana loves her natural hair and shows her crown to everyone! She is starting her first day of school and she meets Miracle-Ann, a girl who doesn't have hair and believe she can't have a crown because of it. Audreana discovers what it takes to make her new friend confident in her natural beauty. $17,500

When Skin Feels Like Glass | Dance | Los Angeles, CA
An in-process dance work that researches the loss of tangibility and human connection in contemporary society. It invites us to see, feel, and question the new and unfolding reality that presents itself to us as we move toward a technologically oriented future. $6,000

Thinking of launching your own crowdfunding campaign? Start here, with Seed&Spark.