Film Crowdfunding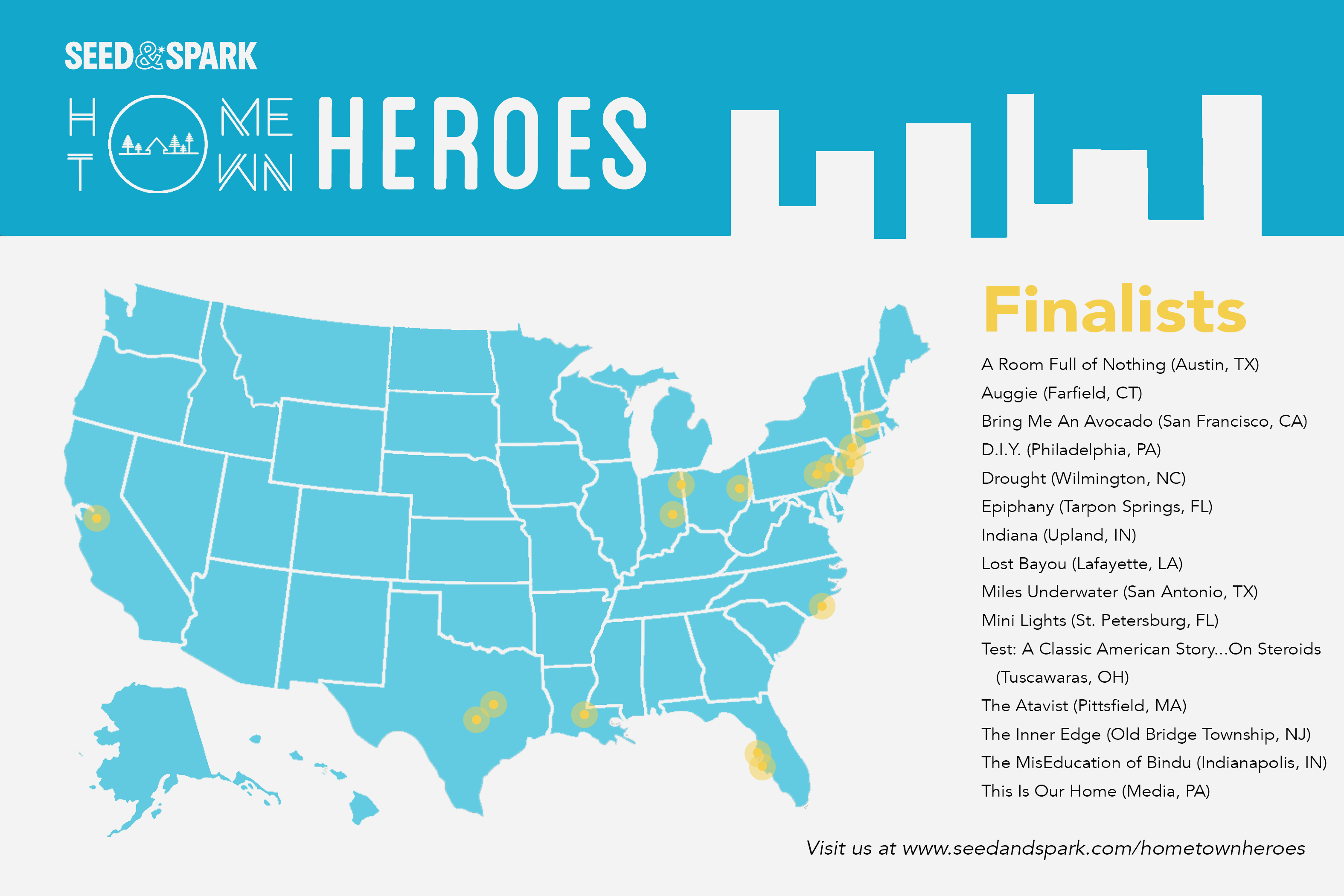 Meet the #HometownHeroes finalists
October 18, 2017
Wow. Just WOW.
When we announced the Hometown Heroes Crowdfunding Rally in partnership with Duplass Brothers Production back in June, we knew we'd see great things from filmmakers and local film communities. And when the rally campaigns — all 73 of them! — launched in September, we were over the moon. All the campaigns worked their patooties off to raise funds and build an audience, getting them a giant step closer to making their feature film. We were blown away by the creativity, passion and hard work each and every filmmaker demonstrated.
We're just as thrilled to announce the finalists, who will be pitching their film to Mark and Jay Duplass (who will executive produce up to five of the movies as well as provide up to $25,000 in no-interest loans). The finalists are (in alphabetical order):
Congratulations to the finalists!  We'll be announcing the winners LIVE on November 4, including recipients of the amazing prizes from our partners AbelCine and G-Technology. Keep an eye out for details on how YOU can tune in.
And a huge THANK YOU to everyone who was a part of the rally. The Seed&Spark team was inspired by all of the campaigns, and we learned so much. Hometown Heroes was a first-of-its-kind initiative, linking a crowdfunding rally with a celebrity-driven production company. It's something that we plan to repeat half a dozen times next year. And you're all invited.